'Doctor Sleep' Cast Adds 'Gerald's Game' Actor Bruce Greenwood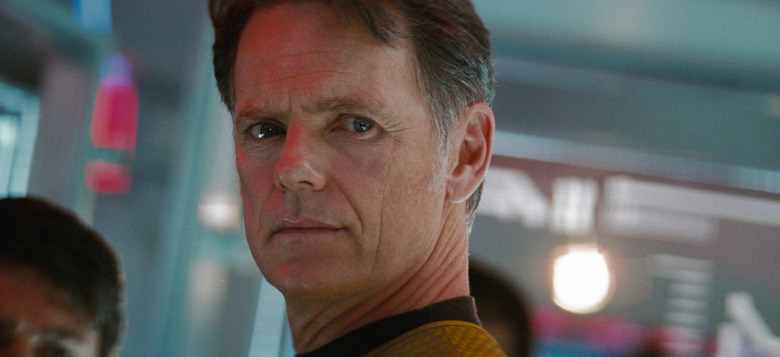 Gerald's Game actor Bruce Greenwood is reuniting with Mike Flanagan for another Stephen King adaptation. Greenwood is the latest addition to the Doctor Sleep cast, based on King's sequel to The Shining. The film stars Ewan McGregor stars as the grown up Danny Torrance, who must now deal with a nomadic horde of psychic vampires.
Deadline broke the news about Greenwood joining the Doctor Sleep cast. Per their report, Greenwood is playing a character named Dr. John, and that the description of this character is being kept under wraps. Greenwood is likely playing Dr. John Dalton, a family physician from King's novel. Dalton is doctor to Abra Stone, a young girl with the psychic gift known as the shining. Abra becomes the target of the True Knot, a gang of immortals who feed off of psychic energy. Through the course of the story, the adult Danny Torrance – the young boy from The Shining – becomes Abra's protector.
Ewan McGregor is playing Danny, while Kyliegh Curran is Abra. Rebecca Ferguson is portraying Rose, the leader of the True Knot. Other cast members include Carl Lumbly, Alex Essoe and Zahn McClarnon. As mentioned above, this will mark Greenwood's second King adaptation with Flanagan, having worked with the filmmaker on Netflix's Gerald's Game. Flanagan's connection, and the cast he's assembled, are keeping me optimistic about the project – even though I don't particularly care for King's novel.
It will be interesting to see how Doctor Sleep is marketed, because while it serves as a sequel to King's The Shining book, a majority of people are more familiar with Stanley Kubrick's Shining film adaptation. And as King himself has complained about several times over the decades, Kubrick's film is drastically different than the novel. If audiences go into Doctor Sleep expecting a connection to Kubrick's film, they're going to be very surprised.
Here's the lengthy synopsis of the Doctor Sleep novel:
On highways across America, a tribe of people called the True Knot travel in search of sustenance. They look harmless—mostly old, lots of polyester, and married to their RVs. But as Dan Torrance knows, and spunky twelve-year-old Abra Stone learns, the True Knot are quasi-immortal, living off the steam that children with the shining produce when they are slowly tortured to death.
Haunted by the inhabitants of the Overlook Hotel, where he spent one horrific childhood year, Dan has been drifting for decades, desperate to shed his father's legacy of despair, alcoholism, and violence. Finally, he settles in a New Hampshire town, an AA community that sustains him, and a job at a nursing home where his remnant shining power provides the crucial final comfort to the dying. Aided by a prescient cat, he becomes "Doctor Sleep."
Then Dan meets the evanescent Abra Stone, and it is her spectacular gift, the brightest shining ever seen, that reignites Dan's own demons and summons him to a battle for Abra's soul and survival. This is an epic war between good and evil, glorious story that will thrill the millions of devoted readers of The Shining and satisfy anyone new to this icon in the Stephen King canon.
Doctor Sleep opens on January 24, 2020.