'Bond 25' To Be Directed By Cary Fukunaga, Will Now Open In 2020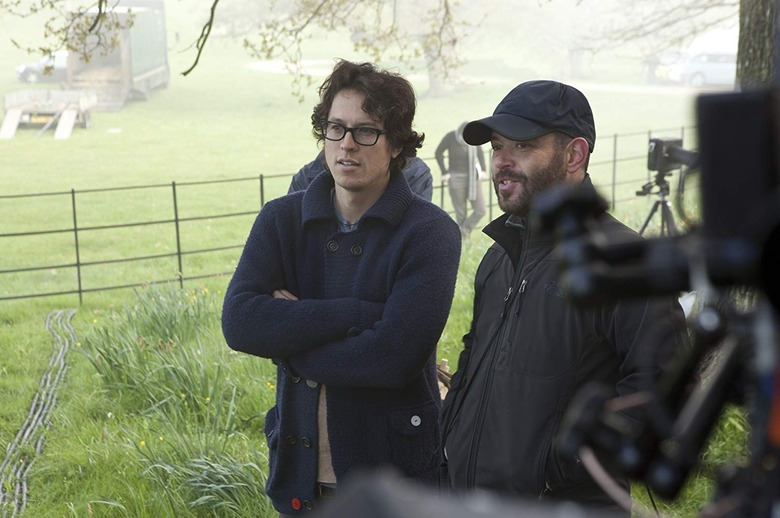 Cary Fukunaga has been announced as the new James Bond 25 director. The Emmy-winning director behind the first season of True Detective, and feature films like Jane Eyre and Beasts of No Nation will replace previous hire Danny Boyle to helm Daniel Craig's swan song in the role of 007.
Longtime Bond producers Michael G. Wilson and Barbara Broccoli announced from the official
that Fukunaga will helm the untitled 25th installment in the James Bond franchise.
Eon, the British production company that oversees James Bond also released a statement lauding Fukunaga's talent and distinct visual style:
"We are delighted to be working with Cary. His versatility and innovation make him an excellent choice for our next James Bond adventure."
Wilson and Broccoli, who have long shepherded the 50-plus year franchise, also added that production for Bond 25 had been pushed back to March 2019 with the aim of a worldwide release of February 14, 2020. This shifts Bond back four months from its previous launch date of October 25, and takes the 007 installment out of its traditional winter slot.
Fukunaga replaces Danny Boyle, who
after only three months over the behind-the-scenes drama catch-all "creative differences" — which were later rumored to have been a fallout
. When Boyle, the innovative director behind Trainspotting, was tapped to helm the spy franchise, he was considered a left-field choice — a director whose anarchic cinematic flourishes was worlds away from James Bond's sleek house style.
But Fukunaga, who helped elevate True Detective to be a Southern Gothic TV classic and whose upcoming Netflix series 
for its trippy visuals, may be an even more radical choice. Though mostly known for his TV work, Fukunaga's star is rising as one of the most promising auteurs working today. He made a splash with his directorial debut Sin Nombre in 2009, and impressed with his (highly underrated) 2011 Jane Eyre adaptation, which traded Gothic interiors for a stunningly naturalistic take. In 2015, his Beasts of No Nation earned raves and awards love.
Fukunaga is an inspired choice with a strong creative identity that could help lift the 007 franchise from its current crisis. Not to mention Fukunaga is the first American director to to helm a Bond film, and only the second non-white director after Die Another Day's Lee Tamohori. He could be the perfect collaborator to send off Craig's acclaimed take on James Bond in his fifth and final film.
The still-untitled James Bond 25 hits theaters on Valentine's Day, February 14, 2020.