When Scaring Children Is A Good Thing: Why Kid-Friendly Horror Matters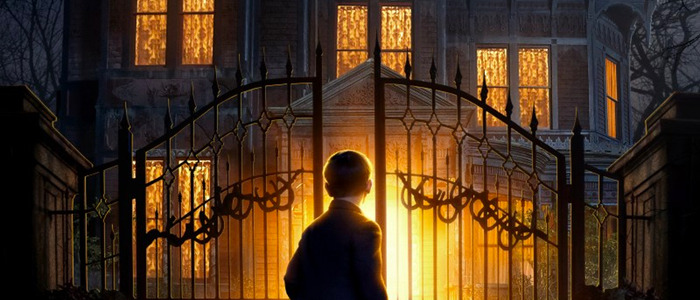 Kid horror has to be one of the most thankless subgenres in film. Very few horror films aimed toward children succeed at the box office, and they're rarely distinguished by critical regard or earn the initial respect of MPAA-obsessed genre fans, often having to build a cult audience over the course of years or even decades.
So it's something of a noble endeavor for a filmmaker to embrace the kid horror label in the absence of popularity, critical acceptance and financial gain. It feels like a labor of love, an act of true inspiration, even if high-maintenance horror fans call it selling out.
Eli Roth – whose previous outings like Hostel and Green Inferno have earned extremely vigorous R-ratings – is taking on that tricky endeavor with his latest, the Amblin Entertainment adaptation of John Bellairs' The House with a Clock in Its Walls. Why do it?
Why Kid Horror Matters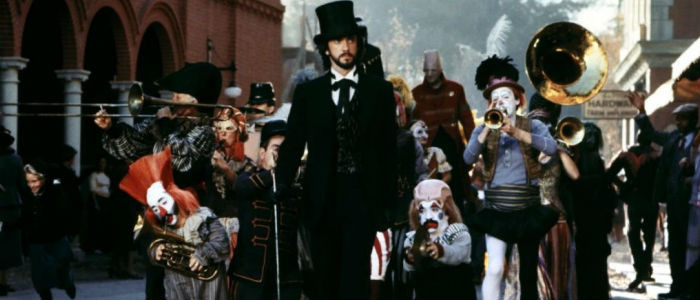 You do it because you believe in it, right? And because you want to get 'em young. Children's horror movies are responsible for indoctrinating genre fans at an early age. I learned to love horror on movies like Disney's The Watcher in the Woods and Something Wicked This Way Comes. These were Disney movies, for crying out loud, so my conservative parents didn't think twice about letting me watch them, but both had enough frightening imagery, gross makeup effects and supernatural terrors to teach me early on what I wanted from my horror films.
And more importantly, Something Wicked This Way Comes and The Watcher in the Woods (such excellent titles) taught me that I loved being scared, that the safe fear offered by scary movies both exhilarated and inspired me. It's a weird, remarkable discovery, that this thing you're always told is bad is instead pretty fun, that the feeling your parents avoid is one you want to embrace.
And aside from being fun, fear can be instructional, especially for children. Being a kid's a scary thing. You have no control over your life, and you're deeply affected by parental concerns – money troubles, job dissatisfaction, divorce – without being given a say-so in them. Kids are anxious and observant, and scary movies give them a safe place to frame that anxiety, to give it a name and face it through the brave young protagonists fighting monsters or witches or ghosts onscreen.
Above all, kid horror movies teach kids how to first accept and conquer their fears. Kids are always being told which emotions are good for them and which aren't – don't be mad, don't cry, don't be scared – but the reality is that all emotions are healthy, and they all deserve to be felt and processed. Combining horror with the fun and whimsy of a kids' movie teaches children that we shouldn't run away from our fears, and we can't ignore them. We should acknowledge them, confront them, and then learn from them.
When Pint-Sized Frights Are Right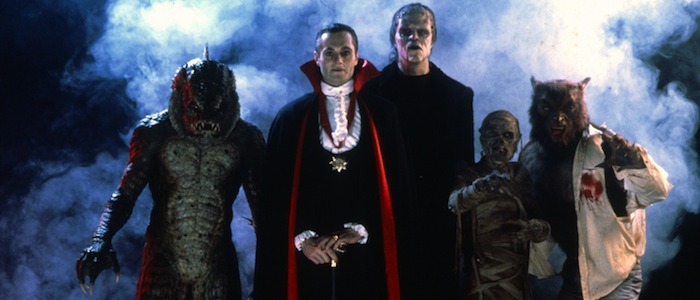 Of course, not all kid horror movies are successful. For every The Witches, there's The Little Vampire. The best children's horror films aren't just watered-down, G-rated versions of grownup scary movies. They have that impossible-to-fake YA spirit, an air of adventure and rebellion, a youthful relevance and cheerful acceptance of all things out of the ordinary and unpopular. It's a magical alchemy that feels right when it's right and terribly wrong when it's not.
And these movies have important lessons to impart: not just that fear is fun and practical effects are superior to CGI, but bigger stuff, stuff that kids have to deal with in their everyday lives, now writ large and spooky on the screens in front of them. While The Watcher in the Woods is ostensibly about a missing girl and a wrathful interdimensional presence haunting the woods around an English manor, it's really about how unsettling it is for kids when their parents move them away to an unfamiliar town where they don't have any friends. Something Wicked This Way Comes is, on its surface, about a darkly mystical carnival whose proprietor collects and damns souls, and it's also about growing up, losing our innocence, learning to make the never-easy decision between right and wrong.
Movies like Return to Oz, Monster Squad, The Witches, Coraline, ParaNorman, Hocus Pocus and Goosebumps teach kids how to handle PTSD, loneliness, the loss of loved ones, being a misfit, fighting with friends. They encourage bravery and reward strength of character. These movies tell kids to be doers, instead of passive observers. When witches or zombies take over a small town and the under-18 set are the only ones who know about it, these protagonists fight back. They care, and they try, and as a kid, it's so easy to sit back and let stuff happen to you instead of taking initiative and trying to right a situation you see as wrong.
Does Roth Pull It Off?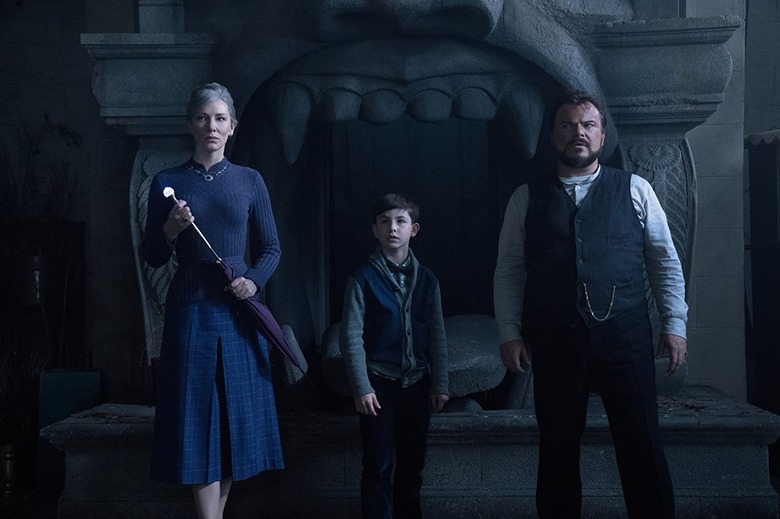 With The House with a Clock in Its Walls, Roth succeeds at a very challenging balance of fun, scary, instructional and authentic. The film has a freewheeling energy aided by exuberant performances from the movie's (rather childlike) adults, a warlock and witch played by Jack Black and Cate Blanchett. And Daddy's Home's Owen Vaccaro is a funny, fussy weirdo as Lewis Barnavelt, the sort of strange kid who gets picked on in school and has trouble making friends. He rarely seems at ease anywhere, a peculiar little guy with a try-hard vocabulary and an obsession with a TV show character that has him wearing goggles and a bowtie – all day, every day.
The House with a Clock in Its Walls celebrates Lewis' weirdness. While he makes small attempts to fit in and impress a popular kid who rescued him from being the last picked for a basketball team in PE, Lewis shines most when he's being himself, eccentric and persnickety, not at all cool. After the death of his parents, Lewis learns to forge a new family with his kimono-wearing Uncle Jonathan (Black) and Jonathan's sly and elegant neighbor Florence (Blanchett). They love the weirdness within Lewis, telling him, "You're the only you in the universe," teaching him that the key to magic is finding the one percent that is uniquely, uncompromisingly yours and leaning into it. As Lewis battles loneliness, grief and the scariness of a brand-new routine and setting, he comes into his own, growing happier and more confident under the encouragement of his unusual new family.
The movie's got a few tonal and pacing problems and won't necessarily go down as an all-timer in this very difficult subgenre, but it's charming and spooky and incredibly good-natured. Its very existence – and from the guy whose films helped popularize the term "torture porn" – is both surprising and laudable, because there's nothing put-upon here, nothing grossly commercialized or phony. It's being released by Amblin Entertainment and it feels like an Amblin movie: wholesomely daring, playfully creepy.
And hopefully it'll instigate a few more entries in the always-sparse kid horror field. Coraline came out and inspired ParaNorman and Frankenweenie. The Witches birthed Hocus Pocus, which brought us Halloweentown (although that's one that probably could have stayed unborn). The House with a Clock in Its Walls may inspire more Bellairs adaptations; it may convince more actors of Blanchett's caliber to try their hand at children's horror films, or more established horror directors like Roth to accept an occasional PG rating. And absolutely best of all, it's going to transform some unpopular little oddball into a genre fan for life.