'Beautiful Boy' Trailer: Timothée Chalamet Gives Another Oscar-Worthy Performance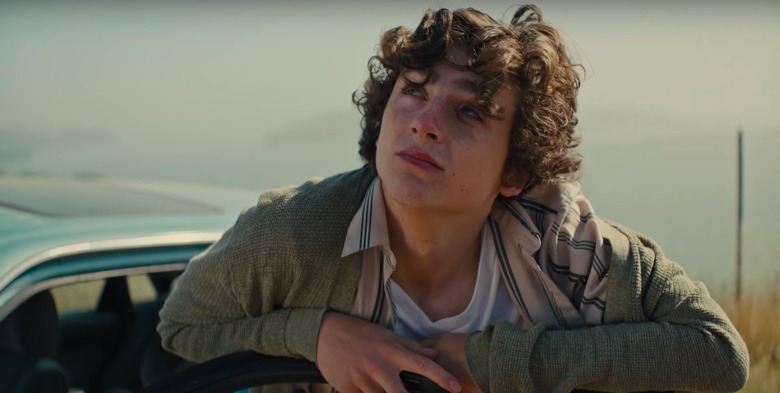 As soon as Beautiful Boy made its world premiere at the 2018 Toronto International Film Festival, it became immediately clear that Timothée Chalamet is due for another Oscar nomination. The 22-year-old actor stunned last year in Call Me By Your Name, and is already a shoo-in for the Oscar race with his role as a struggling teen drug addict in Beautiful Boy.
That's not to say that Steve Carell, who plays his father, isn't receiving raves himself — the buzz around Belgian director Felix Van Groeningen's English-language debut is all about both beautiful boys.
Beautiful Boy Trailer
Based on the memoirs written by Nic Sheff and his father, David Sheff, Beautiful Boy chronicles the relationship between Chalamet's Nic as he spirals into meth addiction, and his disappointed father David (Carell), who attempts to reach out to his son and help him recover.
The second official trailer for Beautiful Boy released by Amazon delves further into Nic and David's fragmented relationship, as all of David's hopes and dreams for his promising son shatter in the face of reality.
In our review of the movie from TIFF, /Film's Marshall Shaffer writes that both Chalamet and Carell "give their all to this portrayal of addiction's wide-ranging reverberations, though each does so in different ways." Shaffer writes that Chalamet's performance "steers refreshingly clear of the flashy tics that many actors use to embellish their work," adding:
Chalamet possesses an uncanny knowledge of how to use his body as an instrument, and Beautiful Boy makes for an interesting contrast with his star-making turn in last year's Call Me by Your Name. As Elio, Chalamet let his character grow into his own skin as he began to listen to the sexual impulses pulsing through him. But as Nic, Chalamet expresses the horror of an addict who no longer feels comfortable in his own body. This is both literal, as meth causes intense pain when the high wears off, and figurative, as he becomes unable to trust his neural instincts to guide him toward destruction.
Directed by Van Groeningen, who co-wrote the script with Luke Davies, Beautiful Boy also stars Maura Tierney and Amy Ryan.
Here is the official synopsis for Beautiful Boy:
Teenager Nicolas Sheff seems to have it all — good grades, editor of the school newspaper, actor, artist and athlete. When Nic's addiction to meth threatens to destroy him, his desperate father does whatever he can to save his son and his family.
Beautiful Boy opens in theaters on October 12, 2018.