'A Star Is Born' Opening Two Days Early In Dolby Cinema AMC Locations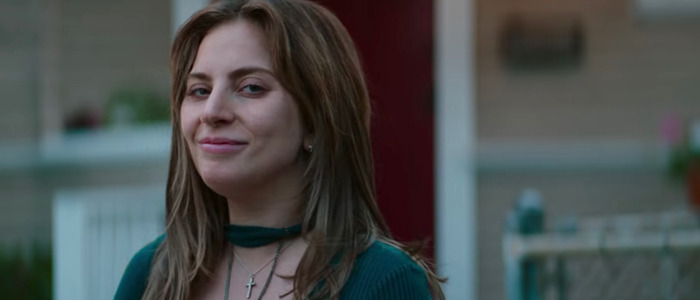 If you just can't wait to see boozy Bradley Cooper woo laudable Lady Gaga in A Star is Born, you're in luck. The film is opening two days early at 115 Dolby Cinema at AMC locations. Here's your chance to catch a surefire awards season contender before the most average moviegoers, folks. We're far from the shallow now.
Maybe it's time to let the old ways die. And maybe it's time to go see A Star is Born two whole days before its nationwide release. Dolby Cinema at AMC is offering audiences a chance to snap up tickets to a special fan event for the film, beginning at 7 p.m. on Tuesday, October 2. Ticket prices vary by theater, but the full theater list can be found here.
In A Star is Born, "seasoned musician Jackson Maine discovers – and falls in love with – struggling artist Ally. She has just about given up on her dream to make it big as a singer until Jackson coaxes her into the spotlight. But even as Ally's career takes off, the personal side of their relationship is breaking down, as Jackson fights an ongoing battle with his own internal demons."
The film premiered to rave reviews at the Venice Film Festival, and the reviews out of the Toronto Film Festival were equally kind. I saw the film at TIFF, and can confirm it is indeed pretty damn good. While the flick is playing a familiar song, it plays it considerably well. As I said in my review:
Like a catchy cover of a classic tune, A Star is Born manages to make the old seem new again. You know the story – and you should, because this is a remake of a remake of a remake. And yet, director Bradley Cooper keeps it fresh. He has a lot of help, primarily from Lady Gaga, who blows the fucking roof off this joint from the get-go, coming out strong and never once letting up. Despite what several publications have suggested, this is not Ms. Gaga's acting debut. But it might as well be, because her performance here is a revelation. Fierce, fragile, funny and blessed with killer pipes, the singer-turned-actress is wholly believable. One could argue that she's essentially playing a fictionalized version of herself, but that doesn't matter. What matters is how captivating she is.
After the October 2 fan event, A Star is Born will open nationwide on October 5, 2018. At which point it will begin the long, arduous process of becoming an awards season contender.