Mondo's New 'Suspiria' Poster Will Make You Tremble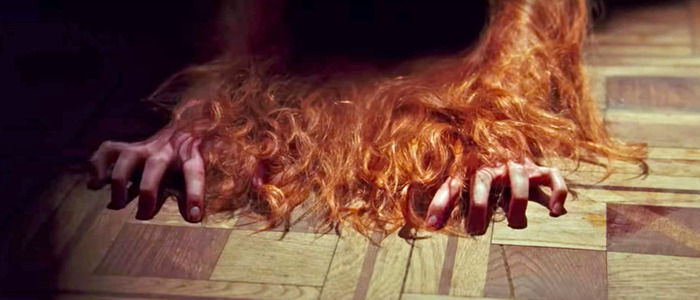 Mondo has a great new Suspiria poster from artist Sara Deck, and you should immediately begin clearing off some wall space. Creepy and alluring, this poster seems to perfectly sum up the vibe of Luca Guadagnino's buzzed-about remake. See the Mondo Suspiria poster below, if you dare.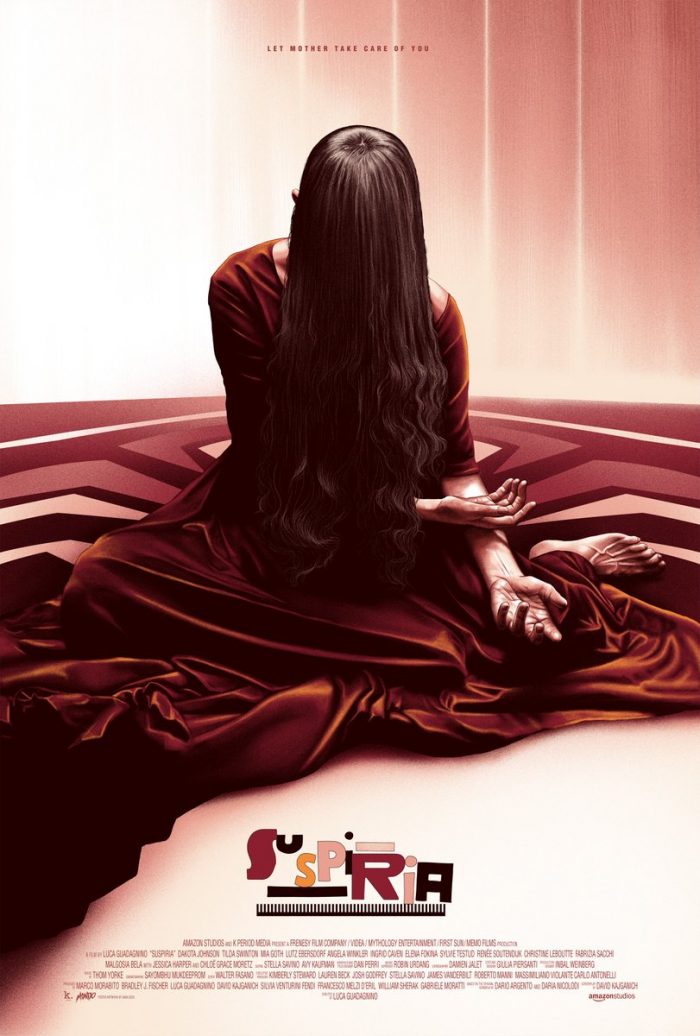 Above, you'll see Mondo's gorgeous and spooky Suspiria poster, promoting the highly-anticipated remake starring Dakota Johnson, Tilda Swinton, and a whole lot of blood. The screen print was created by artist Sara Deck, who released the following statement:
"I can't think of anything more exciting than getting to provide artwork for a film that you were already eagerly anticipating seeing. I will admit to an extreme bout of nerves prior to finally sitting down to work out some concepts for the final print. In the end, Suspiria had ample disturbingly beautiful visuals to offer up, so it was less a struggle and more a pleasure to interpret. Of all of the concepts that I came up with, I am so happy that we went forward with this one. This image to me reflects the unsettling tension surrounding Mme. Blanc and her desire. With palms up imploring the viewer, and face veiled hiding her true intentions. This film is so much more than a remake."
Deck also posted the following on Twitter.
A mother is she who can take the place of all others, but whose place no one else can take. Let mother take care of you. I am elated to finally share my artwork for the new @Suspiramovie ! Available soon via @MondoNews – details to follow. pic.twitter.com/X51gUrGgCb

— Sara Deck (@thisDuality) September 18, 2018
Here are the specifics behind the print:
Suspiria by Sara Deck
24" x 36" / Edition of 275
Printed by DL Screenprinting / $50
This is just the latest in a series of great horror-themed posters from the artist. Deck also created this fantastic art for Bram Stoker's Dracula (currently hanging in my office as I type this):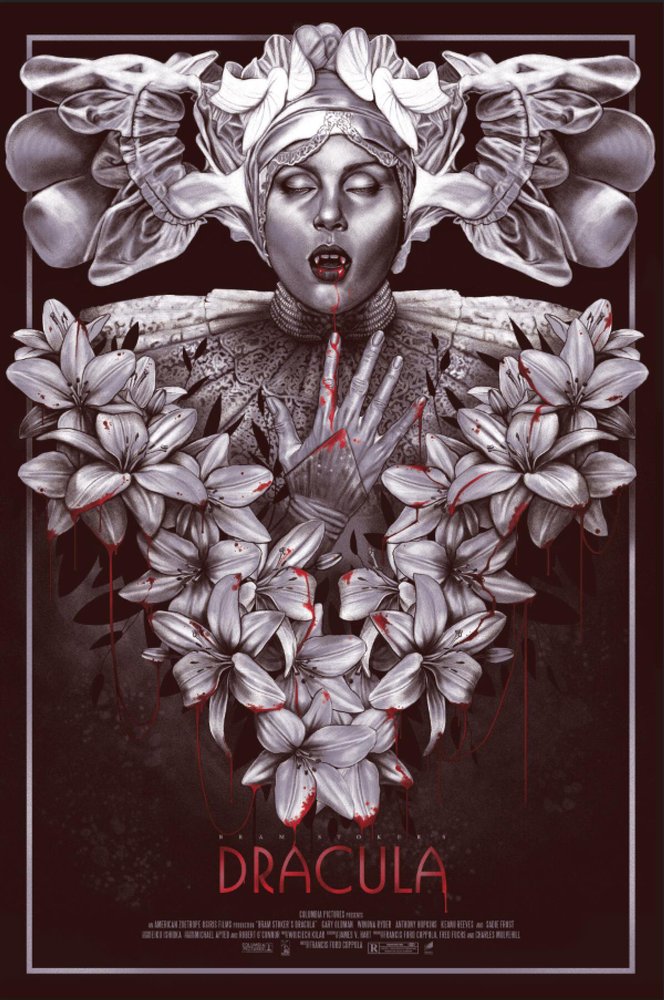 And then there's this magnificent Crimson Peak poster.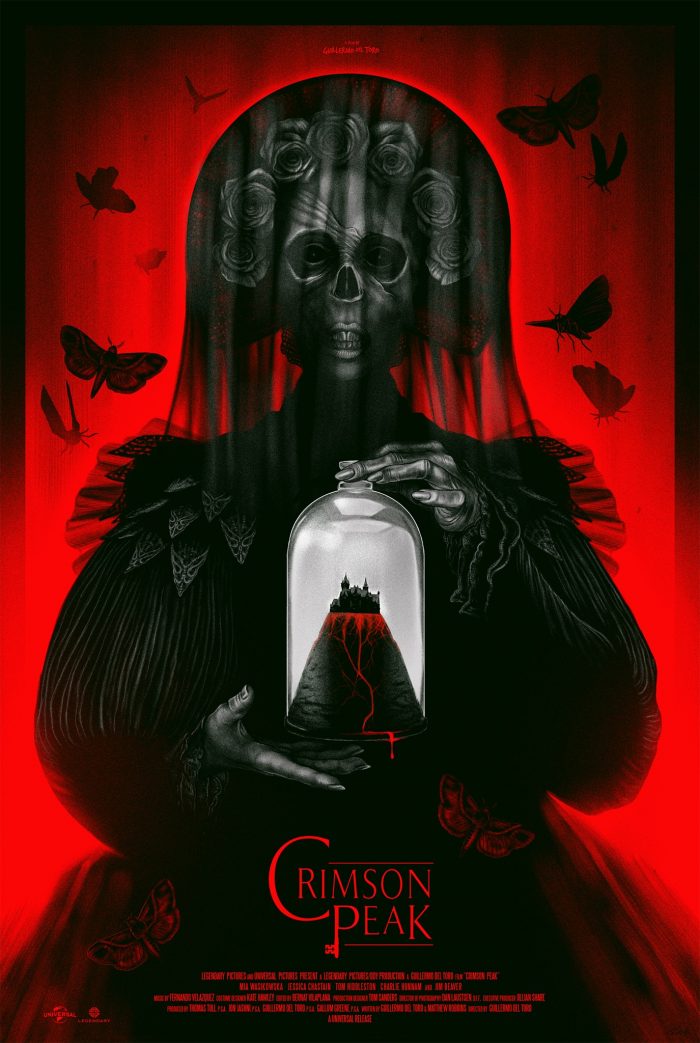 The Suspiria poster will be available next week from Mondo. Suspiria opens in select theaters October 26, 2018, before expanding November 2, 2018.
Suspiria
A darkness swirls at the center of a world-renowned dance company, one that will engulf the troupe's artistic director, an ambitious young dancer, and a grieving psychotherapist. Some will succumb to the nightmare. Others will finally wake up.