Alamo Drafthouse Launches VHStival, Celebrating The Glory Days Of VHS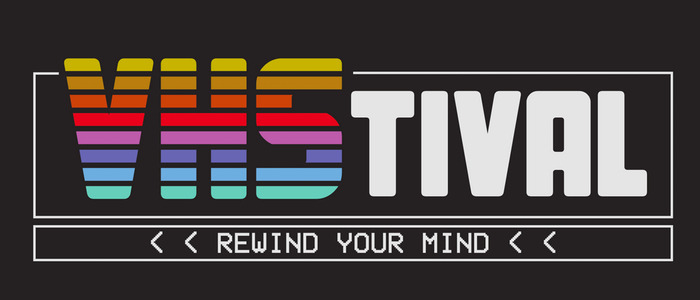 Many years ago, human beings inserted black rectangles into giant whirring boxes, all for the sake of entertainment. Those were the days of VHS, a format that's essentially extinct now thanks to the advent of DVD and Blu-ray. While the quality of those later mediums is far superior, a certain nostalgia still swirls around VHS. That's where Alamo Drafthouse's new VHStival comes in. The event "celebrates the glory of the enduring and iconic video format with screenings, special appearances, and analog-driven events."
Alamo Drafthouse, the American Genre Film Archive and Lunchmeat VHS are teaming for VHStival, a two-day event presented at Alamo Drafthouse Raleigh and Video Vortex Raleigh on Saturday and Sunday, October 20 and 21. The festival includes celebrations of the VHS format, as well as "ultra-rare screenings of shot-on-video classics." Here's a break-down of events.
 A fifth anniversary screening of the "Videovore" culture documentary ADJUST YOUR TRACKING: THE UNTOLD STORY OF THE VHS COLLECTOR.
An all-new edition of FOUND FOOTAGE FESTIVAL, with unusual and outrageous clips scavenged from VHS collected and curated by Nick Prueher and Joe Pickett.
Experimental film STAND BY FOR TAPE BACK-UP, created out of fragments of old films, television shows, and commercials by director Ross Sutherland, who'll be present for a live Q&A.
1988's video store/sci-fi cult smash-up REMOTE CONTROL, including a live Q&A with director Jeff Lieberman.
Quintessential 1987 shot-on-video meta shocker VIDEO VIOLENCE.
1993's found-footage road trip ripper AMERICA'S DEADLIEST HOME VIDEO (starring Danny Bonaduce!).
A recording of the 1987 live broadcast of the legendary WNUF Halloween Special and live Q&A with director Chris LaMartina.
A previously unseen director's cut of 1989's surreal sci-fi journey SPLIT.
VISIONS OF VHS, a game show where viewers will experience clips of the weirdest, wildest, and most beloved VHS content, then answer trivia questions about the clips for radical prizes.
The event is the perfect way to promote Video Vortex, Drafthouse's new rental store attached to their Raleigh, North Carolina location. The store features over 75,000 titles, with a wealth of foreign language movies, documentaries and independent films – all of which can be rented for free. And if you don't have a VCR anymore, you're in luck: you can rent one at Video Vortex along with the VHS tapes.
"I am absolutely VHStoked to help bring this rewind-inclined bash to life, man! It's all set to be an unbridled explosion of appreciation and celebration in the name of the most radical, ridiculous, and influential home video format of all time," says Josh Schafer, creator of VHStival. "We want to really immerse the crowd in the incredible spectrum of culture that VHS has to offer. We're planning on running a mind-melting array of clips in the lobby to help the fest-goers further explore and discover the wide, weird world of VHS. We're also planning on offering photo ops with some VHS-driven art, and we're even in talks with some local breweries to create an exclusive, VHS-inspired beer especially for the event. We have a bunch of VHSurprises in store for this fest, dude. It's going to be a total blast!"
Two- day VHS VIP passes for VHStival are available now at VHStival.com. VIP passes also include "access to all VHStival screenings and events, as well as a VHStival goodie bag filled with an array of exclusive goodies like a limited-edition T-shirt, enamel pin, VHS trading cards, stickers, VHS-inspired soap, and more." How can anyone resist VHS soap?
This all sounds fun, and if I lived anywhere near Raleigh I might check it out. I admit to having a certain nostalgia for VHS. Trips to the video store were a big part of my childhood, and there was something magical about the world of VHS. At the same time, I'm okay with VHS being replaced by Blu-ray and DVD – far superior formats. Tickets for individual shows throughout the festival will be available soon at VHStival.com and drafthouse.com.