'Replicas': Keanu Reeves' Sci-Fi Thriller Releases A Teaser A Year After Its Full Trailer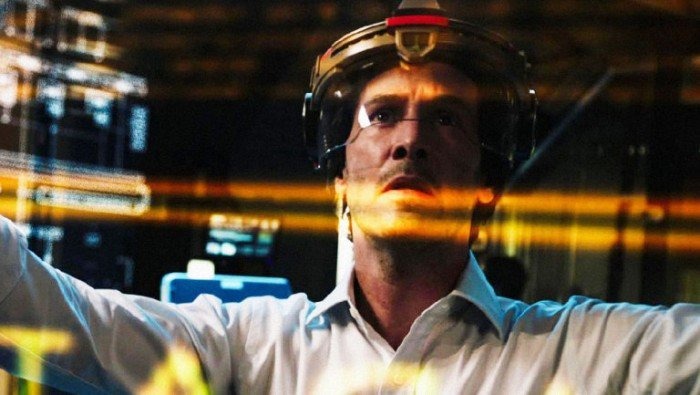 Keanu Reeves signed on to star in the sci-fi thriller Replicas back in 2014. That was...*checks calendar*...four years ago, and the movie still hasn't come out yet. Jeffrey Nachmanoff (Traitor) took over the director's chair from original director Tanya Wexler (Hysteria), so that may have been part of the reason for the delay. The film finally debuted its first trailer last October with the promise that it would be released sometime in 2018, but things have been quiet ever since.
Now a new trailer has arrived – but weirdly, it's being billed as an "official teaser" that's almost 45 seconds shorter than the full trailer that dropped last year. What's going on with this movie?
Replicas Trailer
As The Playlist pointed out, this teaser is significantly different than the full trailer that came out last October. Here's that one so you can compare:
Even more strangely, the YouTube description from last year's trailer seems to illuminate a plot point that isn't hinted at in either of these two trailers. (Fair warning: this description may contain a spoiler):
In this sci-fi thriller, neuro-scientist William Foster is on the verge of successfully transferring human consciousness into a computer when his family is tragically killed in a car crash. Desperate to resurrect them, William recruits fellow scientist Ed Whittle to help him secretly clone their bodies and create replicas. But he soon faces a "Sophie's choice" when it turns out that they can only bring three of the four family members back to life.
I can't remember another time a teaser was released after a full trailer. Did the movie undergo significant reshoots that drastically changed the plot? Not according to my research. Did someone at Entertainment Studios Motion Pictures just now realize that they never released this movie, so they're starting the marketing cycle over again like nothing ever happened? Probably not, but that's kind of funny to think about!
I've reached out to the company to see if I could get someone to give me a comment about this unusual marketing strategy, but (unsurprisingly) I have not heard back yet. I will update this article if they respond. In the meantime, we'll just have to wonder about when we might get to finally see this film, which stars Reeves, Alice Eve, Thomas Middleditch, and John Ortiz. Last year's trailer said "next year," and the latest ends with "coming soon," so the Replicas mysteries are starting to pile up.
For more on the film, check out our New York Comic Con coverage from last year.