'The Haunting Of Hill House' Trailer: Netflix Checks Into Shirley Jackson's Haunted House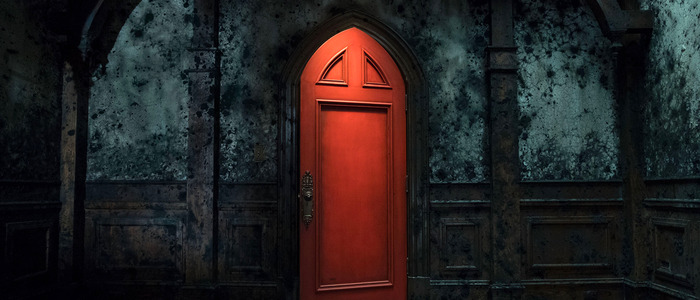 Shirley Jackson's The Haunting of Hill House is one of the most iconic horror stories in the history of the medium. A slow-burn chiller about mental instability as much as it is about supernatural forces, Hill House is getting the Netflix treatment courtesy of Gerald's Game director Mike Flanagan. Flanagan has adapted Jackson's novel into a new 10-episode series, dropping on Netflix just in time for Halloween. Watch the Haunting of Hill House trailer below.
The Haunting of Hill House Trailer
The Haunting of Hill House has been adapted twice before.  First in 1963, with Robert Wise's moody, faithful adaptation The Haunting. Then again in 1999, with Jan de Bont's terrible, CGI-heavy The Haunting, which traded the book's atmospheric dread for cartoon ghosts and jump-scares. Now, Mike Flanagan is giving it a go with his new Netflix series. That said, it's clear from both this trailer, and the official synopsis below, that Flanagan is altering Jackson's story considerably. Check it out:
The 

Haunting

 of Hill House is a modern reimagining of Shirley Jackson's legendary novel of the same name, about five siblings who grew up in the most famous 

haunted 

house in America. Now adults, they're reunited by the suicide of their youngest sister, which forces them to finally confront the ghosts of their own pasts... some which lurk in their minds... and some which may really be lurking in the shadows of the iconic Hill House.
For comparison, here's the synopsis of Jackson's novel:
The story of four seekers who arrive at a notoriously unfriendly pile called Hill House: Dr. Montague, an occult scholar looking for solid evidence of a "haunting"; Theodora, his lighthearted assistant; Eleanor, a friendless, fragile young woman well acquainted with poltergeists; and Luke, the future heir of Hill House. At first, their stay seems destined to be merely a spooky encounter with inexplicable phenomena. But Hill House is gathering its powers—and soon it will choose one of them to make its own.
I have faith in Flanagan – he's one of the best horror filmmakers working today, consistently delivering effective, original tales of terror. That said, it's a little strange that he would alter Jackson's classic story so drastically. Why try to improve on perfection? Nonetheless, I'm excited to see this.
The Haunting of Hill House, starring Michiel Huisman, Carla Gugino, Timothy Hutton, Elizabeth Reaser, and Henry Thomas, will hit Netflix on October 12, 2018.