Epcot's IllumiNations: Reflections Of Earth To Be Replaced By New Fireworks Show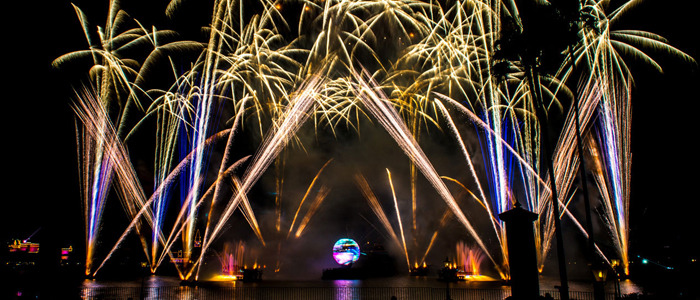 Walt Disney World's Epcot theme park is undergoing a multi-year transformation, and the resort is putting one of its long-running institutions on the chopping block. Disney has announced that IllumiNations: Reflections of Earth, a nightly show that was first introduced in 1999 as part of the company's Millennium Celebration and has been running ever since, will be closing next year and an all-new "nighttime fireworks spectacular" will take its place. Watch a full video of IllumiNations below, and learn more about the other changes in store at Epcot.
IllumiNations: Reflections of Earth
A new post on the official Disney Parks blog announced that IllumiNations would be closing after the summer 2019 season. It will immediately be replaced with a new fireworks spectacular, but no details beyond that are available yet about the new replacement show.
For those who aren't familiar, Epcot was based on Walt Disney's undeveloped concept for a futuristic community (the Experimental Prototype Community Of Tomorrow), and turned into a theme park long after his death. It's twice the size of the nearby Magic Kingdom, and features attractions like Soarin' Around the World, Mission: Space, Spaceship Earth, and Test Track, but for many, the primary appeal of the park is the way it showcases different cultures from across the globe.
As you can see in the video above, the IllumiNations show is very much in that vein, using torches, lasers, and pyrotechnics to trace the history of the Earth itself in the skies over the park's World Showcase Lagoon. It's a show that has meant a lot to people over the years, preaching a message of unity in divisive times. Now fans will have just under a year to experience it one last time before it's put to bed after 20 years.
Other planned Epcot upgrades include the addition of a Guardians of the Galaxy-themed roller coaster (different than the Guardians-themed Mission: Breakout!), a Ratatouille-inspired attraction, and more. /Film's Peter Sciretta also put together a strong case for why the kingdom of Wakanda from Marvel Studios' Black Panther makes a lot of sense to add to the theme park.