Water Cooler: Horror Nights, American Vandal, Lost, Roma, Mid90s, The Sinner, Mandy, Marvelous Mrs. Maisel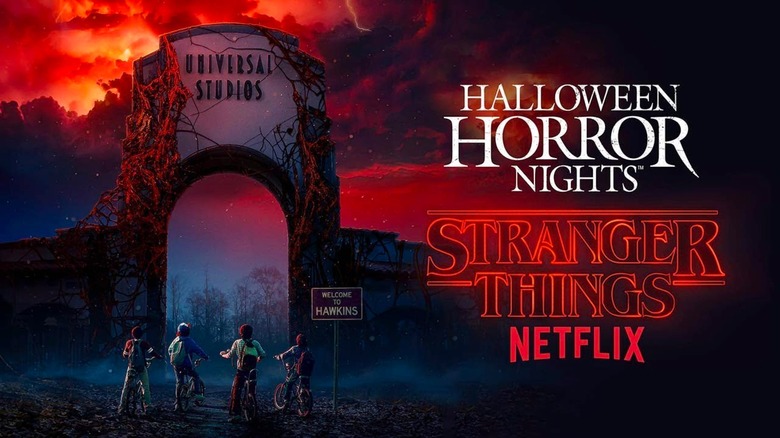 On the September 17, 2018 episode of /Film Daily, /Film editor-in-chief Peter Sciretta is joined by /Film managing editor Jacob Hall, weekend editor Brad Oman, senior writer Ben Pearson and writers Hoai-Tran Bui and Chris Evangelista to talk about what they've been up to at the Water Cooler.You can subscribe to /Film Daily on iTunes, Google Play, Overcast, Spotify and all the popular podcast apps (here is the RSS URL if you need it).
Opening Banter: The whole team has reunited!At The Water Cooler:
What we've been
Doing
:
Peter went to the opening night of Universal Studios Hollywood's
Halloween Horror Nights 2018
.
Chris went to TIFF.
Jacob has been preparing for
Fantastic Fest
and went to a Murder Mystery Party.
Ben went to
LOST
Live
Hoai-Tran got recognized by a real, not made-up, person from podcasting.
What we've been
Reading
:
Ben read
Dubliners
by James Joyce
Peter started listening to
Inside Jaws
.
What we've been
Watching
:
Chris saw a bunch of stuff at TIFF, including
Roma
. He also finally watched
Ocean's 8
.
Peter has been watching
Better Call Saul,
an early screening of
Jonah Hill
's directorial debut
Mid90s
, and started watching
The Sinner season 2
.
Jacob watched
Mandy
,
The Predator
,
Hackers
, and
Ultimate Beastmaster
season 3.
Hoai-Tran saw
A Simple Favor,
Netflix's live-action
Bleach
,
and watched the first episode of
American Vandal
season 2.
Ben started
American Vandal
season 2 and rewatched
Star Wars: The Force Awakens
Brad watched
Sierra Burgess is a Loser,
The Nun, BlacKkKlansman
and
The Predator
, finally finished the first season of the
Marvelous Mrs. Maisel,
watched
James Cameron's Story of Science Fiction
What we've been
Eating
:
Peter tried out
VIVO Italian Kitchen
at Universal Citywalk, is excited about Citywalk changes, and is thinking about going back on the Keto diet.
Brad tired
7-Layer Dip Pringles
and
Black Cherry and Orange Pull N Peel Twizzlers
What we've been
Playing
:
Jacob finally beat
Dead Cells
and played
Cash n Guns
.
Peter played
7th Continent
again.
Brad has been brooding about everyone else playing
Spider-Man
except him.
Other articles mentioned:
All the other stuff you need to know:
You can find more about all the stories we mentioned on today's show at slashfilm.com, and linked inside the show notes.
/Film Daily is published every weekday, bringing you the most exciting news from the world of movies and television as well as deeper dives into the great features from slashfilm.com.
You can subscribe to /Film Daily on
iTunes
,
Google Play
,
Overcast
,
Spotify
and all the popular podcast apps (
RSS
).
Send your feedback, questions, comments and concerns to us at
peter@slashfilm.com
. Please leave your name and general geographic location in case we mention the e-mail on the air.
Please rate and review the podcast on iTunes, tell your friends and spread the word!
Thanks to Sam Hume for our logo.