Josh Gad And Paul Walter Hauser Campaign To Play The Penguin In 'The Batman'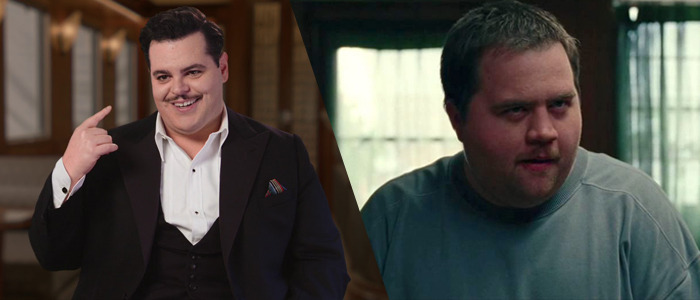 Todd Phillips is making a Joker movie. Henry Cavill may or may not be finished playing Superman. The DC Universe is in an odd place right now, so even though there are a few movies coming out soon that could help provide a steadier foundation, one of the biggest of them is Matt Reeves' The Batman. It's impossible to overstate how important that character is to Warner Bros., and while the actual plot of the movie is still hidden in the shadows of a Gotham City alley, one thing has become exceptionally clear: Josh Gad (Beauty and the Beast) and Paul Walter Hauser (I, Tonya) really want to play The Penguin.
Let's talk about Gad first. The actor has been stumping for a role in a DC project since May 2017, when he tweeted a picture of the Penguin and was followed on the social media platform by Geoff Johns and Jon Berg, who were then executives at DC Films. Gad insisted he was "just having some fun," but then he shared a photo of a meeting he had at DC, holding a comic book with the umbrella-wielding Batman villain (aka Oswald Cobblepot) on the cover.
Now Gad has released another Penguin-related tweet:
#JonHamm I'm waiting. pic.twitter.com/k6G8GW8ga2

— Josh Gad (@joshgad) September 13, 2018
Last week, Mad Men star Jon Hamm spoke about how he was interested in playing the Caped Crusader in a new movie. We didn't write about it because there's nothing to the story at this point; in that same interview, Hamm clarified, "I have never had a conversation with anybody about it, literally. And I've sat in the room with all these guys. I have never been offered anything. I think the internet wants what it wants. But, I mean, a lot of people have to sign off on that, obviously not just the internet." But Gad is taking that rumor and running with it, and it seems like he's willing to don Cobblepot's top hat should the opportunity present itself.
Meanwhile, Paul Walter Hauser – who has been acting professionally for over a decade but broke out playing wannabe-badass Shawn in last year's I, Tonya – took things one step further. He released a video on Instagram in character as The Penguin talking about how he should be cast in the movie:
On paper, I can see how Hauser might make some sense for a part like this – especially if The Penguin doesn't play a major role in the movie. But after watching this #thirsty video and hearing Hauser's take on the voice, which sounds like a cross between Burgess Meredith and Bill Cosby, I'm not remotely interested in seeing him play this role.
Reeves is still in pre-production on The Batman, and you can read an update on the project in our recent interview with him right here.