A 'Wicked' Movie Is Still On The Way, Stage Musical Creator Insists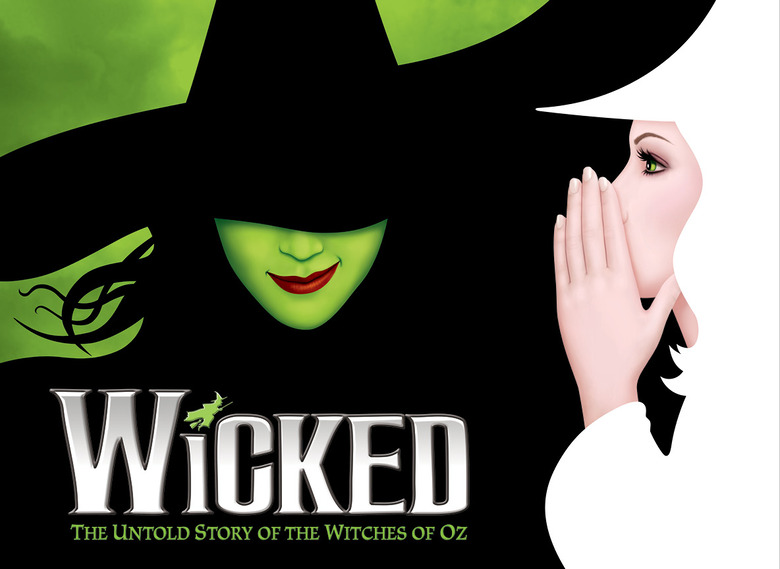 Something Wicked this way...still comes. Two years after a film adaptation of the smash hit stage musical was announced, Universal struck Wicked's planned 2019 release date from its roster. But the musical's creator Stephen Schwartz insists that — despite the lack of a release date — the Wicked movie is still in the works.
Schwartz is defying gravity to get his immensely popular stage musical to the big screen. In an interview with The Hollywood Reporter, Schwartz assured that "100 percent there will be a movie of Wicked and it won't be that far away but it won't be next year because we're still writing. Pre-production hasn't even begun but that could start in the not-too-distant future." He added:
"That being said, we're making really good progress. The screenplay has gone through a few drafts. In fact, while I'm out here, I'm going to be seeing Winnie [Holzman] and we're working on the most recent draft."
In 2016, Universal announced that a feature film adaptation of Wicked was in the works with Winnie Holzman and Schwartz, who wrote the book of the musical and the music/lyrics respectively, involved in the project. The wildly popular musical has seen an unbroken Broadway run since it premiered in 2003 and this year surpassed A Chorus Line to become Broadway's sixth-longest running show. Wicked has spawned several international productions and garnered three Tony Awards and six Drama Desk Awards, while its original cast album received a Grammy Award.
But that stage success seemingly hadn't translated to silver screen success, as development appeared to stall after the film adaptation was first announced two years ago. Universal had set a release date for December 20, 2019, but earlier this summer dropped Wicked from its release schedule and replaced it with another musical adaptation: Cats. Three years seemed like it would have given plenty of time to adapt the beloved Wicked, but Schwartz insists to THR, "That was always a fake date. There wasn't a prayer in hell."
Perhaps the sweet time that Schwartz and co. is taking with this film has to do with whether they plan to do a straight adaptation of the stage musical. The musical itself is a an adaptation of Gregory Maguire's novel Wicked: The Life and Times of the Wicked Witch of the West, which offered a dense, politically-charged reinterpretation of the villain in The Wizard of Oz. The musical Wicked is a much bubblier version of this story, which follows the relationship between Elphaba, who is destined to become the Wicked Witch of the West, and her friend Glinda the Good Witch.
As of now, Universal has no set release date for Wicked.