'Teen Spirit' Review: Max Minghella's Directorial Debut Lacks Pop [TIFF]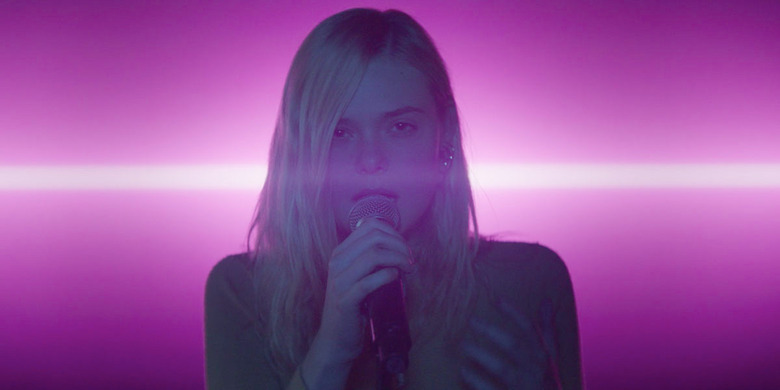 If A Star is Born was the folk song of the 2018 Toronto International Film Festival, a familiar tune brilliantly rendered by cover artist Bradley Cooper, then Teen Spirit was its pop song. The film is derivative, calibrated to appeal to a lowest-common-denominator audience ... and yet admittedly catchy, even if it's immediately recognizable as an interchangeable work.
Find out more in our Teen Spirit review below.
Max Minghella, best known for his work in front of the camera as Divya Narendra from The Social Network and Nick Blaine on TV's The Handmaid's Tale, takes his first stab at directing with Teen Spirit. While he shows his chops as a confident visual stylist (with a real boost from ace cinematographer Autumn Durald-Arkapaw), Minghella does himself few favors with his own cliché-ridden script. The better elements of Teen Spirit struggle to break out from beneath the story's familiarity.
The general direction of Teen Spirit is exactly what you'd assume from reading the film's logline. Elle Fanning's Violet is a poor, shy English girl living in the tiny Isle of Wight who enters a televised singing contest. Of course, she does this against the wishes of her Polish immigrant mother (Agnieszka Grochowska), who tells her daughter that she can sing in church choir if she wants to exercise her vocal chords. Still, she sneaks out anyways – think she makes it past the first round? Perhaps Minghella's strategy was to embrace recognizable plot points so the audience can focus on the performances, specifically Fanning's, but his script adheres so rigidly to conventions that it's far too easy to tune out entirely.
Minghella's film is simple, sure, but it's not bad. There are details and texture to Teen Spirit that show his thoughtfulness behind the camera. For example, in a blink-and-you'll-miss-it moment, we can see Violet has doodled an intricate drawing on the back of her hand. The sketch suggests yet another avenue through which the character's repressed creative energy finds expression.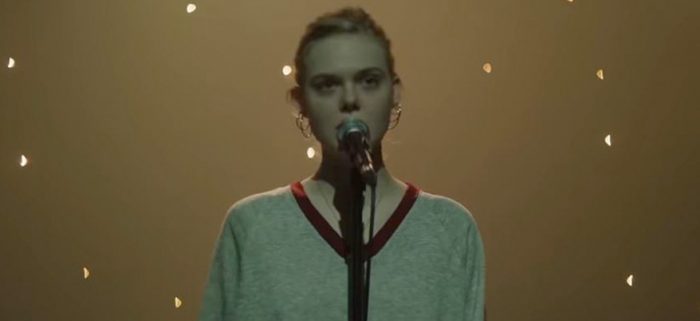 Or, on a grander scale, there's the way Minghella handles the film's most prominent supporting role, Vlad (Zlatko Buric). A former opera star turned town drunkard, Vlad recognizes Violet's talent immediately once he hears her at an open mic gig. Violet ends up needing to enlist his help when in need of a guardian for her callback audition, and Vlad has a form of repayment in mind – he wants to serve as her mentor and manager. While he does play this crucial part in her development, Minghella never gives him credit for Violet's maturation as a performer.
That evolution is purely her own, and Fanning excels at realizing the artist's journey. The gradual blossoming of Violet into a stage presence that matches her vocal virtuosity is a joy to behold, even if the rest of Teen Spirit struggles to match Fanning's appeal. Most of the songs she performs in the film are covers of familiar pop songs, and when Violet delivers a show-stopping rendition of Robyn's "Dancing on My Own," I had to really bite my tongue not to start singing along with her.
Of course, Minghella does not let that rise continue unchecked. What would a movie about a rising star be if it did not include a stern note of caution about the dangers of fame? The scolding in Teen Spirit feels particularly tacked-on and out of sync with the rest of the film. On the one hand, Violet still must work to improve her performing skills in order to win the competition. Yet at the same time, she's also already a figure of such notoriety that Vlad can drag her out of a party to let her know that it's all gone to her head? Maybe it's best to apply the logic of a pop song to Teen Spirit – don't overthink things that aren't meant to be overthought.
/Film rating: 6 out of 10