Harriet Tubman Movie 'Harriet' To Star Cynthia Erivo, With Kasi Lemmons Directing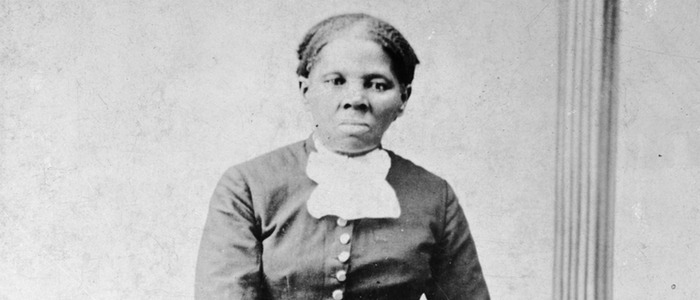 The life of abolitionist Harriet Tubman will be chronicled in Harriet, a new film from Eve's Bayou director Kasi Lemmons starring Widows's Cynthia Erivo. Erivo will be joined by Hamilton's Leslie Odom Jr. and Boy Erased's Joe Alwyn.
Abolitionist Harriet Tubman escaped slavery in 1849, and proceeded to participate in approximately 13 missions to rescue 70 slaves through the Underground Railroad. Tubman also served as an armed scout and spy for the U.S. army during the Civil War. Despite the magnitude of these events, Tubman's life has never been the focus of a big feature film (unless you want to count Transformers: The Last Knight, which...no, you probably shouldn't). All that is about to change with Harriet, an upcoming film from Focus Features.
Actress and filmmaker Kasi Lemmons will helm the film, featuring Cynthia Erivo as Tubman. This immediately has my attention. Lemmons hasn't directed many films, but the movies she's released – including Eve's Bayou and The Caveman's Valentine – have been unique. And after watching her stellar performance in Widows, I'm ready for Cynthia Erivo to be in all the movies.
In addition to Erivo, Harriet will feature Leslie Odom Jr. (Hamilton, Murder on the Orient Express), Joe Alwyn (Boy Erased, The Favourite, Mary Queen of Scots), Jennifer Nettles, and Clarke Peters (Three Billboards Outside Ebbing, Missouri).
This project was previously announced in 2016. Back then, Homeland director Seith Mann was attached to helm. Since then, Mann has moved on, but Gregory Allen Howard's script remains. Lemmons also co-wrote the script with Howard.
"This is the story of a seemingly powerless woman who accomplished the extraordinary to save her loved ones, and in the process became a leader of and inspiration for her people," said producers Debra Martin Chase and Daniela Taplin Lundberg in a statement accompanying the annoucement. "While Harriet Tubman is a household name, most people don't know the breadth of her story – not only was she a conductor on the Underground Railroad, but she was a spy for the Union army and remains one of the the few women to have led an armed expedition in US history."
Focus chairman Peter Kujawski added: "Tubman's courageous life and the scope of her bravery is truly made to be told on the big screen. The countless lives she saved, during a time of such hatred and danger to herself, can be described only as heroic...We're thrilled to be working with this incredibly talented group of filmmakers led by Kasi, Debra, Daniela, and Greg and this multi-talented group of actors in bringing Tubman's life to screen."
Filming is set to begin in October.
Harriet Tubman – Drunk History