Henry Cavill's Cryptic Instagram Post Responds To Superman Recasting News...We Think?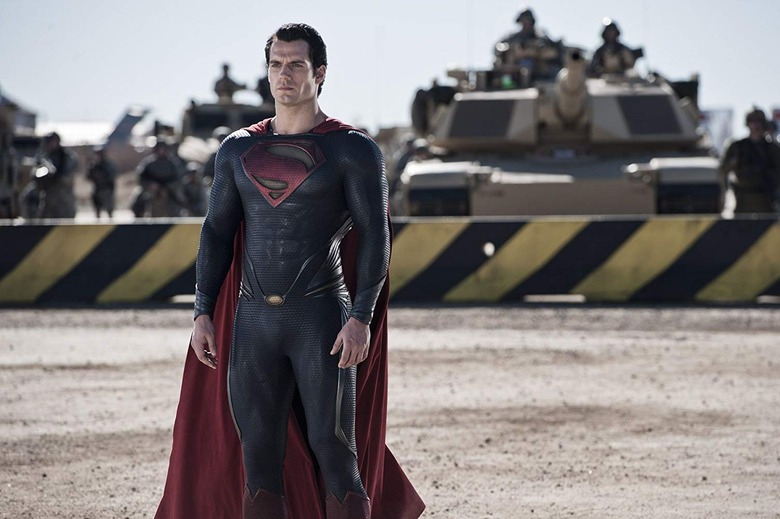 Well, this whole "Henry Cavill exiting Superman" situation just got a whole lot more confusing. The internet was abuzz yesterday following reports that Cavill had hung up his cape and parted ways with Warner Bros. But a cryptic new Instagram video from the (former ?) Man of Steel himself may have confirmed that this is not the case. Or it is? We have no idea.
The "S" on Superman's chest may be a symbol of hope on his planet, but right now we're getting a lot of false hope planted into us by Warner Bros.' non-statements and Cavill's deeply confusing Instagram post.
Shortly after reports surfaced that Cavill was out as Superman, Cavill posted a video of himself in a T-shirt emblazoned with the words "Krypton Lifting Team," staring intensely at the camera while slowly raising and lowering a Superman action figure. All choreographed to the tune of Johann Strauss II's "The Blue Danube Waltz," punctuated by the sounds of dogs barking.
"Today was exciting," he joked in the video's caption, adding "#Superman."
View this post on Instagram
A post shared by Henry Cavill (@henrycavill) on
Well, we have no idea what the hell is going on. Is Cavill trolling us with false hope that he's still staying on as Superman? Is he denying the reports entirely? Or worse, is he using the media circus as a negotiating tactic against Warner Bros.? (If the latter, I'm still team Mustache — er, Cavill.)
It's just the confusing cherry on top of a sundae of perplexity. After the reports of Cavill's exit broke yesterday — reportedly after talks broke down over an after-credits cameo in Shazam! in which he would meet up with a young Billy Batson — Cavill's agent pleaded to fans to "be peaceful, the cape is still in the closet." Then, Warner Bros. issued a statement that confirmed and denied nothing about Cavill's involvement. "While no decisions have been made regarding any upcoming Superman films, we've always had great respect for and a great relationship with Henry Cavill, and that remains unchanged," the statement read.
And all the while, rumors swirled about who could replace Cavill as the Man of Steel. Would it be the ever-talented Michael B. Jordan, who Deadline reported was being eyed? Or is it an Irish tabloid's suggestion of...Once Upon a Time's Colin O'Donoghue? Anything can happen! Dogs can sing to the tune of Johann Strauss II's "The Blue Danube Waltz"! Cavill could return as Superman with a mustache! No one knows at this point.