HBO Head Calls Netflix The Walmart Of Streaming, Teases Another New Streaming Service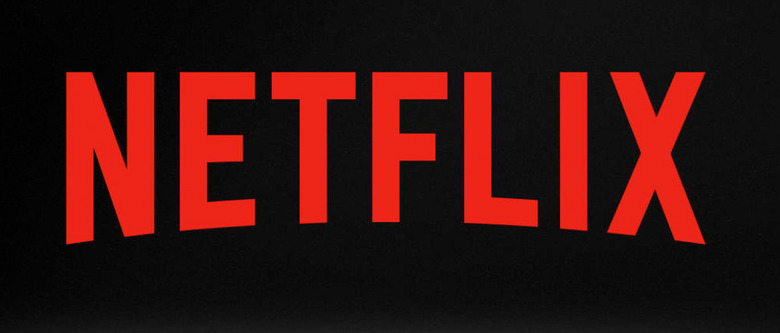 Netflix is top dog in the streaming business, but there are a bunch of contenders nipping at its heels and eager to take its place. Disney has Disney Play coming next year (with a cheaper subscription price to start), Amazon Prime Video is going to be making a major push for new subscribers with its Lord of the Rings TV show, and one of these days Apple is eventually going to debut all those shows they've been stockpiling.
Oh yeah, and don't forget about HBO, which was and still is often considered the gold standard in the premium long-form storytelling arena. HBO was recently acquired by AT&T, and at a communication conference this morning, AT&T's CEO had some strong words for Netflix, referring to them as the Walmart of streaming services. That's a big diss, but to quote one of HBO's most famous shows, "you come at the king, you best not miss."
Speaking at the Goldman Sachs Communacopia conference this morning, AT&T CEO Randall Stephenson took a moment to praise his new acquisition while slamming the competition. I'll get to his Walmart comparison in a minute, but first, let's try to parse this separate piece of news from Variety:
"[Stephenson] said AT&T is looking to launch a new direct-to-consumer model for WarnerMedia (the former Time Warner), built around the Warner Bros. content library and including content from HBO and Turner Sports. The company plans to reveal more details of the new direct-to-consumer streaming plans in the fourth quarter of 2018."
Wait a second...is he talking about another streaming service? One that plays Warner Bros. movies and includes original content from HBO? That already exists! It's called HBO Now. Is the Turner Sports connection really enough to necessitate an entirely new service? The number of streaming services that already exist is overwhelming enough, so can we pump the brakes on announcing ones that seem to make absolutely no sense?
Here's what Stephenson had to say about HBO, including his dig at Netflix:
"HBO is a very very unique asset. I think of Netflix kind of as the Walmart of [subscription video-on-demand services]. HBO is kind of the Tiffany."
This is hilarious for a number of reasons. First, Walmart is actually planning to launch its own streaming service (which will presumably feature nothing but old Jeff Foxworthy stand-up specials, but still). Second, as many have already pointed out, Walmart reports $486 billion in revenue last year compared to Tiffany & Co.'s $4.2 billion. And third, Stephenson's comment seems like the pained remark of a jilted lover. While HBO's Game of Thrones earned the most Emmy nominations of any single show this year, Netflix finally snapped HBO's 17-year streak of being the network that earned the most nominations. (Netflix ended up with 112, while HBO finished with 108.)
Stephenson's comparison is trying to paint HBO as a purveyor of high-quality entertainment while Netflix appeals to the lowly commoners. And yes, while Netflix certainly produces a ton of crap, they also have plenty of gems. HBO has its fair share of great original content, but nothing you can say will ever convince me that Ballers should be compared to a diamond.
We're at a really interesting place in the streaming wars, and the entire landscape could look massively different in just a few short years. I wonder if Stephenson will ever look back on his words and regret them, or if AT&T will somehow be the one to knock Netflix from atop its perch.