'American Gods' Season 2 Loses Showrunner As Problems Plague Production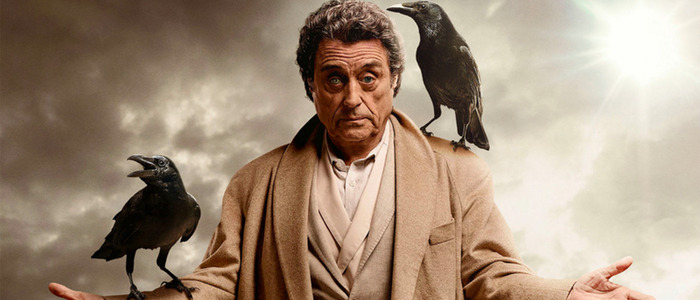 American Gods has sacrificed another showrunner as Jesse Alexander is reportedly out at Starz series. Alexander was brought in to replace previously fired showunners Michael Green and Bryan Fuller. A new report indicates Alexander had problems with developing American Gods season 2 from the get-go, and now the entire production is in turmoil.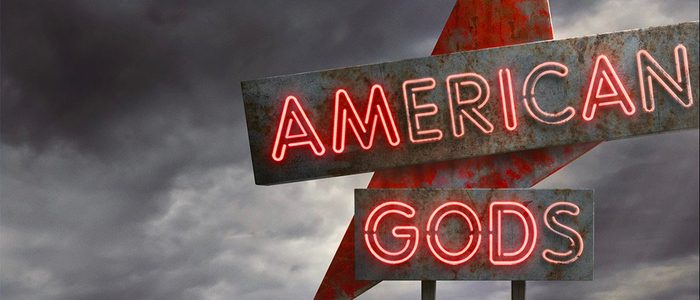 American Gods Season 2 Showrunner Fired?
Oh god, what is going on with American Gods? Showrunners Michael Green and Bryan Fuller were both fired from the series after the first season, with reports indicating the duo were taking the show over budget. After their ousting, Jesse Alexander came in to run season 2, but now, his time with the show is reportedly up. THR has an alarming new exposé on the behind-the-scenes troubles plaguing American Gods, stating that "Alexander was asked to stop working on American Gods, an adaptation of a Neil Gaiman novel, about a month ago." The report says the word "fired" was never used, but Alexander is "no longer working on the hyper-stylized drama as a writer or showrunner, and has been asked not to sit in on editing, be involved on set or participate in any other areas of production or postproduction." So it kind of sounds like he was fired.
THR goes on to say the production is now on "hiatus" and in "disarray." The first season of Starz's adaptation of Neil Gaiman's novel was fantastic – stylish, funny, sexy, and weird. Best of all, it actually improved on Gaiman's novel in many ways. At least, that's what I felt. Neil Gaiman apparently feels otherwise. One of the reasons cited for Green and Fuller's firing is Gaiman's unhappiness with the direction they were taking the show. "The way that Fuller and Green built out and developed the world of American Gods in the first season was a source of irritation for Gaiman," states THR. Alexander was Gaiman's choice to take over the show because the author believed the new showunner would remain truer to the source material.
This is troubling. I love Gaiman's work – he's one of my all-time favorite authors. And while I understand being frustrated at someone changing your material, his reaction to Green and Fuller's work was extreme. Yes, it deviated from the American Gods novel. But the Coraline movie adaptation deviates significantly from Gaiman's book of the same name as well, and the author has always seemed supportive of that film. What is it about the American Gods adaptation that bothered Gaiman so much?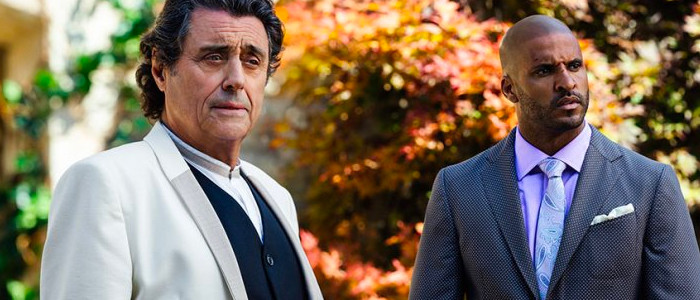 Screaming Matches 
In any case, it's clear Alexander was facing an uphill battle from the get-go. The THR story reveals that the creative community was so bothered by Fuller and Green's firing that "many potential showrunners turned down the job " out of solidarity, and that once Alexander took over, "his take on the material did not necessarily mesh with that of several members of the cast, as well as crewmembers and executives who preferred to sustain aspects of the previous showrunners' vision."
The clashes between Alexander and the cast have reportedly grown extreme. Many of the cast members remain committed to Green and Fuller's vision. In fact, things grew so bad that "screaming matches" erupted between Alexander and American Gods star Ian McShane. This is all very distressing and frustrating. The solution to the problem was right there: all Starz and Freemantle, the show's studio, had to do was let Green and Fuller continue to do their thing. They helped turn the first season into something truly memorable, and would've no doubt continued to make a great series into season 2. For their part, Starz seems to be realizing this as well, as the THR story states: "the premium cable network, sources say, balked at that evolution, and wanted more of the atmospheric, hypnotic tone that Green and Fuller had created."
So what now? Starz and Fremantle are playing it cool. "We are confident that when the fans get their first look at season two in just a few weeks at New York Comic-Con, they will agree it was worth the wait," said a Starz spokesperson, while Fremantle issued the following statement:
"We stand by our network partner's statement and share in their confidence that season two will exceed expectations. Our cast and crew are extremely passionate about the show and have delivered something that remains loyal to the source material and true to the creative vision of Neil Gaiman. We think fans will feel the same when we share a first look at New York Comic-Con in a few weeks."
As of now, American Gods season 2 remains up in the air, with the season finale unfinished (and possibly even unwritten). This whole story is depressing – I genuinely loved American Gods season 1, and it's a shame to see a once-great show descend into this level of chaos.