Hurricane Florence Will Impact The Weekend Box Office (But That's The Least Of Our Concerns)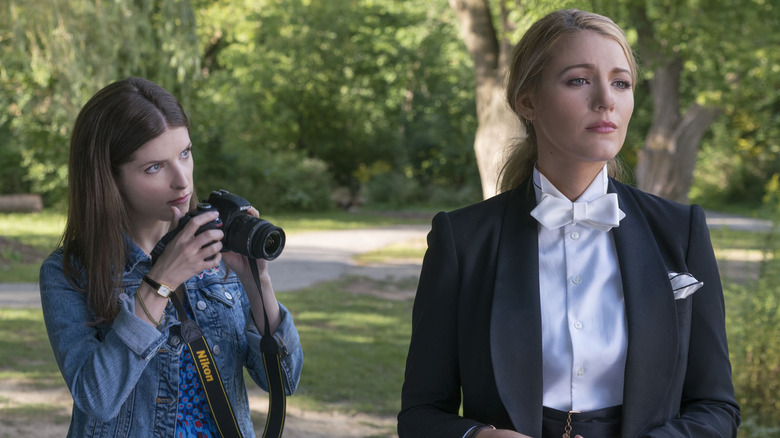 Update: Since 2 p.m. Wednesday, Hurricane Florence has dropped to a Category 3 storm.
With a Category 4 storm descending on south-eastern and mid-Atlantic states, going to the movies probably isn't the first thing on people's minds. And movie theater chains have that same thought.
AMC, Regal and other theater chains are set to shutter 50-60 locations over the next few days depending on the intensity of Hurricane Florence. And while the top priority for everyone in the region is to stay safe (our thoughts are with the readers and /Film writers in the area), it's our job to talk about movie news. So: how is Hurricane Florence expected to affect this weekend's box office returns and how are theater chains and studios preparing?
Close to 1 million people in the south-eastern and mid-Atlantic states are facing evacuation as Hurricane Florence charges toward the East Coast. The Category 4 "monster" storm is expected to make landfall in the Carolinas on Friday, bringing with it 60 mph winds, 25 inches of heavy tropical rains, 12-foot salt water surges, and fresh water flash floods.
But despite residing on the other side of the country, Hollywood could feel the aftereffects of this storm. Weekend box office returns could possibly suffer with thousands of residents barricading themselves inside their homes or evacuating entirely.
Deadline reports that currently 18 venues in the expected landfall area have closed, including five Regal venues (Mt. Pleasant, Summerville, Charleston, SC and Wilmington NC sites), three AMC in Myrtle Beach, SC and Wilmington, NC), one Cinemark theater in Myrtle Beach and ten other independents in that regional swath. More theater chains are expected to close shop over the next few days.
But Deadline notes that weekend box office tracking "should remain intact." The mid-Eastern coast region represents only a small percentage of the weekend box office tracking, and shouldn't largely impact the box office returns of this weekend's releases. 20th Century Fox's The Predator is expected to open around $20-$30 million while Paul Feig's dark comedy/thriller A Simple Favor is looking at the mid-teens. In the independent arena, Sony's White Boy Rick is expected to open in the $8-10 million range. Meanwhile, New Line's The Nun is expected to take second place in its second weekend with $25 million.
The effects of Hurricane Florence aren't expected to be as dire as 2016's Snowstorm Jonas, Deadline notes, which put the New York City area in a deep freeze for a week and threw off the tracking for wide releases. That week, none of the releases (Dirty Grandpa, The Boy, The 5th Wave) were able to pass the $12 million mark and overall ticket sales dropped by 30% from the same period in 2015.
But with Hurricane Florence, it may be better to play it safe. If you still have power, it's probably best to kick back with Netflix. To all of our readers in the area: be safe and stay dry. The movies can wait until next week.