The Next 'Bond' Villain May Be 'Wonder Woman' Star Said Taghmaoui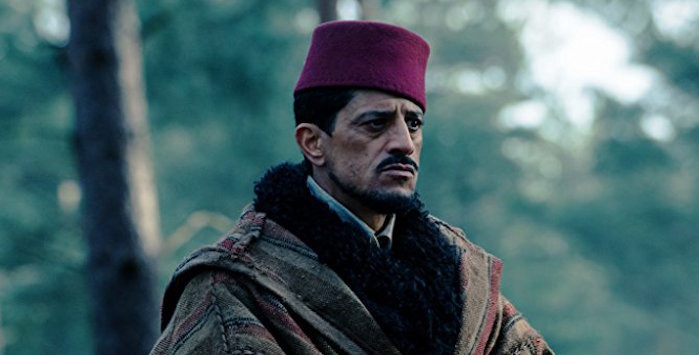 Said Taghmaoui could soon make the leap from superhero ally to super-spy villain. The Wonder Woman star has said that he was cast as the Bond 25 villain under Danny Boyle, potentially pitting him against Daniel Craig in the actor's final movie as 007. But with the director leaving the James Bond sequel over creative differences, that role is up in the air.
In an interview with The National, Taghmaoui confirmed that Boyle had cast him as the "lead bad guy" in the next James Bond film. "I was cast by Danny Boyle, and just now he left the project, so of course there's some uncertainty," he said.
Boyle suddenly exited the untitled 007 adventure citing "creative differences" — the catch-all term for behind-the-scenes drama. It's been a month since Boyle left the project and not a peep has been heard from the MGM producers about a new director for Craig's swan song as the British super-spy. And even Craig seems to have gotten sick of waiting around, recently boarding an Agatha Christie-inspired murder mystery set to be directed by Rian Johnson.
Now, Taghmaoui is waiting on a word from producers Michael G. Wilson and Barbara Broccoli, the keepers of the Bond legacy and the deciding factor in the Bond baddie's nationality. The nationality is of utmost important to Taghmaoui's casting, which he's found to be both a blessing and a curse since he first arrived on the scene in 1995's La Haine:
"We don't know who the director will be, and the producers don't know if they're going to go Russian or Middle East with the baddie right now. I literally just received a message saying: 'If they go Middle East, it's you. If they go Russian, it's someone else.' It's the story of my life. Always on that line between something that could change my life and something that disappears."
The French actor of Moroccan descent has found himself typecast as the Middle Eastern villain for so long that he's gotten used to it — though Wonder Woman offered a wonderful reversal, allowing him to play an aspiring actor-turned-soldier. Unfortunately, it sounds like his casting in Bond 25 would have been a return to that niche — though who knows, Bond villains at least get their fair share of scenery-chewing. Taghmaoui acknowledged as much, adding:
"I know that [Bond] could be seen as a big cliche, and I'm always fighting. I refuse so many roles because you fight to get something, you go and audition, and then in the end you have to refuse it because it's just not good. That's how you start your journey."
MGM has set Bond 25 for a tentative November 8, 2019 release, although it is not clear if they will hit that date at this point.