Thai Cave Rescue Movie 'The Cave' To Be Directed By Tom Waller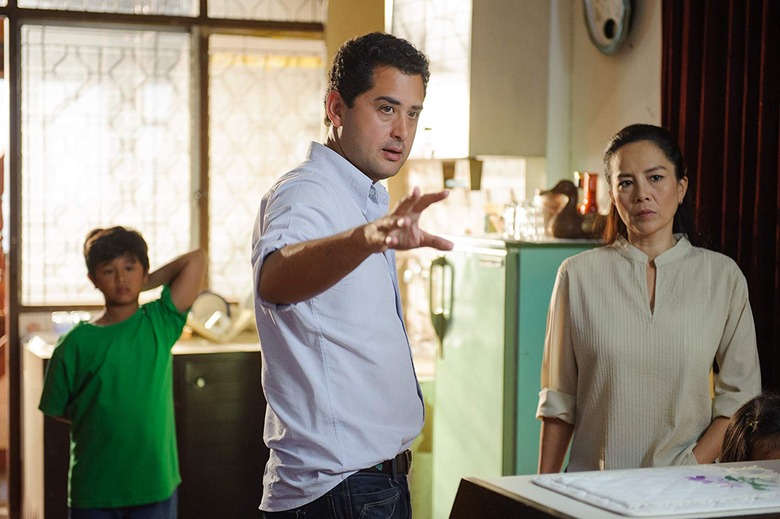 The Cave, the first of at least six Thai cave rescue movies, is heading to production with half-Thai filmmaker Tom Waller set to direct.
The package was a hot property at the Toronto International Film Festival, where it was unveiled for buyers looking to distribute the film based on the inspirational real-life story of 12 young soccer players trapped in a cave.
Deadline reports that Tom Waller is attached to write and direct an adaptation of the Thai cave rescue called The Cave.
The film will adapt the harrowing true story of 12 boys between the ages of 11-16 and their soccer coach who entered the Tham Luang cave in Thailand and became trapped after heavy rains flooded the cave. The world watched with bated breath for 18 days as efforts to save the team proved extremely difficult, and one rescuer — a former Thai Navy SEAL — died of asphyxiation. However, thanks to a rescue team of thirteen international cave divers and five Thai Navy SEALs, they were finally rescued.
The rescue proved to be such an inspirational story, aided by the 24/7 media coverage from around the globe, that Hollywood immediately jumped at the chance to adapt it — in six different projects. One of which was a project by Crazy Rich Asians director Jon M. Chu, who began developing his version in order to prevent efforts to whitewash the story.
But fears at whitewashing can likely be alleviated with Waller's The Cave. Waller is a half-Thai, half-British filmmaker born in Bangkok whose last few films, The Last Executioner and Mindfulness and Murder, were both Thai productions that won numerous awards. The Cave will also be a Thai production produced by Thailand-based De Warrenne Pictures. The drama will begin shooting this November, Deadline reports.
International sales will be handled by Wild Bunch and IMR, which introduced the project the buyers at TIFF. There's no news yet on whether a distributor has picked up The Cave yet.