Alamo Drafthouse Opening Theaters In Los Angeles And Manhattan In 2019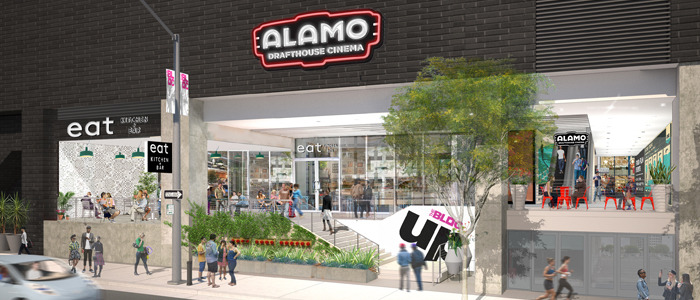 The Alamo Drafthouse is coming to Los Angeles in 2019.
We've previously written about how the Drafthouse was supposed to arrive in the City of Angels in 2015 and in 2018, but construction is now officially underway on its location in Downtown L.A., so it appears that this targeted release date might finally stick.
Alamo Drafthouse is also going to be opening its first theater in Manhattan next year as well, and both of these new establishments will include branches of Video Vortex, a bar that also offers free rentals of Blu-rays, DVDs, VHS tapes, and even VCRs.
Before we get into any of this, let's not ignore the elephant in the room. Alamo Drafthouse has had some highly-publicized troubles in the past with how it has handled one of its prominent employees (Devin Faraci) and its business relationship with one of its frequent collaborators (Harry Knowles) in light of sexual misconduct accusations against the two of them. We previously released a statement on all of that, and the Drafthouse released its own statement early this year.
If you're able to put those missteps aside, the Drafthouse is one of the coolest theater chains in the world. It famously enforces a no talking/no texting policy, actually cares about theatrical presentation, offers delicious food during its screenings in a non-obtrusive way, and plays rare and funny clips before each screening instead of the usual onslaught of advertising. Los Angeles and Manhattan both have vibrant film scenes, but adding an Alamo Drafthouse will provide another excellent option for cinephiles to seek out the latest blockbuster movies, independent fare, and classic films on the big screen.
The New Theaters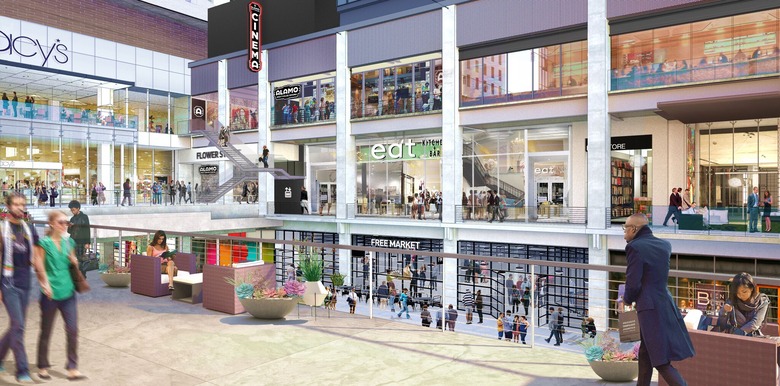 Here are some quick details about each location from the press release:
Alamo Drafthouse Los Angeles is an 11-screen theater located in downtown urban center The Bloc, and is set to open in the second quarter of 2019. Alamo Drafthouse Lower Manhattan is a 12-screen location in the Financial District at 28 Liberty, and is expected to open in the third quarter of 2019.
Like in all the company's nearly 40 locations, Alamo Drafthouse Los Angeles and Lower Manhattan will feature a diverse mix of blockbusters, indies, documentaries, foreign language films, repertory classics, and unique special events. Both theaters will feature 4K Barco laser projection, immersive surround sound, and luxury recliners in all auditoriums. Continuing the company's commitment to preserving 35mm, both theaters will feature 35mm changeover projection, so that both classic films and new releases can be experienced in glorious celluloid.
Both of These Locations Will Have A Video Vortex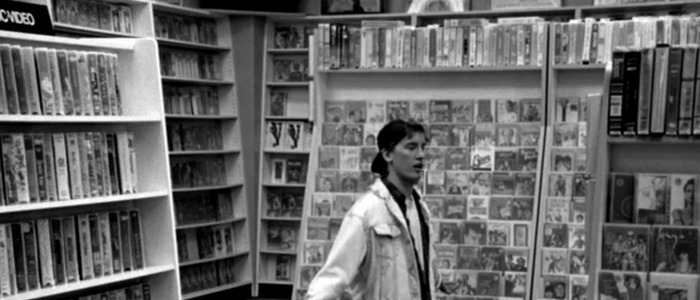 In December of 2017, we wrote about how the Alamo Drafthouse was planning to open a bar/video rental store in Raleigh, North Carolina called Video Vortex. In 2018, we learned that all of its rentals would be available for free. Now that concept is being brought to L.A. and New York City:
Video Vortex is a neighborhood video store that features thousands of DVDs, Blu-rays, and even select VHS (along with rentable VHS players) curated by Alamo Drafthouse staff and the American Genre Film Archive. But unlike a traditional video store, rentals at both Video Vortex locations will be...free.
"So much of film history is not available on streaming platforms," says Kat Shuchter, Video Vortex manager. "We want to make our curated archive of film classics and obscurities available for the next generation of cinephiles."
In addition to the bar and movie rentals, Video Vortex will sell board games, collectibles, and merchandise from companies like Mondo, and will feature board game nights and trivia nights hosted by the Alamo-owned movie website Birth.Movies.Death. It sounds like they're going all-out to make this THE destination for movie lovers in both L.A. and New York City, and I imagine /Film will be covering a lot of events from the L.A. location when it finally opens next year.