Star Wars Bits: Greg Grunberg Returns, Episode IX Casting News, And Disney Parks Announce Big Changes For Galaxy's Edge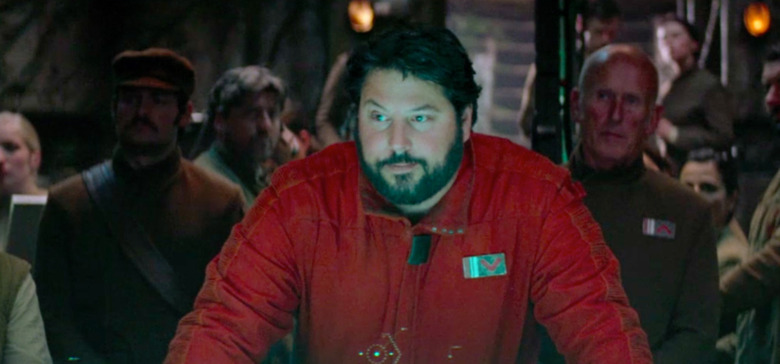 In this edition of Star Wars Bits:
Greg Grunberg will return for another Star Wars movie
Find out more details on the Solo: A Star Wars Story expanded novelization
Learn about a new Star Wars book coming from Pablo Hidalgo
Keri Russell talks about joining Star Wars: Episode IX
Rian Johnson is still working on his new Star Wars trilogy
All that and more below
We can confirm via his representatives that Greg Grunberg will be reprising his role as Snap Wexley in 'STAR WARS EPISODE IX'. (EXCLUSIVE) pic.twitter.com/WLE5IdgfDn

— DiscussingFilm (@DiscussingFilm) August 28, 2018
Greg Grunberg is basically J.J. Abrams' muse, so no one was surprised when he turned up in Star Wars: Episode VII – The Force Awakens as a rad X-Wing pilot. A part of Poe Dameron's Black Squadron, Grunberg and team were noticeably absent during The Last Jedi. But anyone who's been reading the Star Wars comics will not be surprised to hear that Grunberg will be returning in Episode IX! In the comics it was revealed that the Black Squadron were sent on a secret mission by General Organa before the film began, so we're really excited to see what they've been up to when they return in Abrams' final part of the new trilogy!
In the lead up to the release of the Solo: A Star Wars Story novelization, Solo: A Star Wars Story: Expanded Edition, there have been plenty of reveals that we've covered in excerpts from the book. But in a new trailer for the adaptation there's a glimpse at an as yet unseen deleted scene from the movie! It's just a short clip now, but we're sure that you'll be able to see the full clip when the film is released on Blu-Ray and DVD later this month.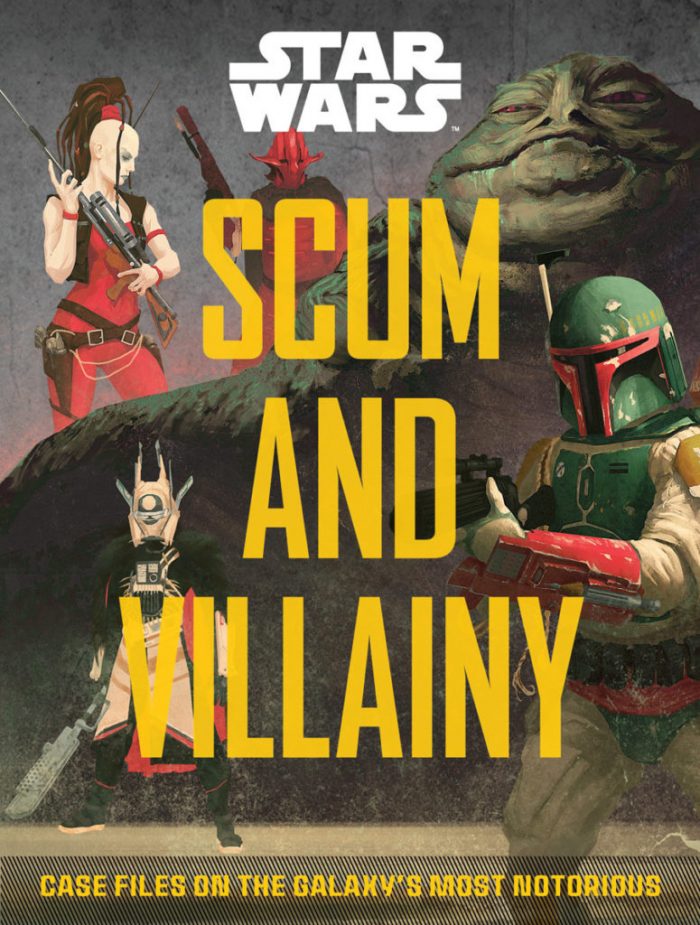 The man who holds the key to Star Wars continuity, Pablo Hidalgo, is releasing a new book that was recently announced on StarWars.com! Star Wars: Scum and Villainy – Case Files on the Galaxy's Most Notorious is an interesting spin on the usual encyclopedia form with Hidalgo's book collecting three generations of notes and case files of a family of space police officers! The illustrated hardcover tome sounds incredibly exciting, and in the interview Hidalgo mentions some of his influences:
"I am a huge fan of old detective shows–Columbo, Kojak, The Streets of San Francisco–so there's definitely influence in there. In the same way the core of Star Wars synthesizes samurai, war, and western movies of yesteryear, its criminal tales sometimes pull from cops and gangster pics of old, when Edward G. Robinson and James Cagney put their mark on the genre."
There have been a lot of exciting casting announcements in the world of Star Wars recently! In the new edition of the Star Wars Show, the team sat down and discussed a whole bunch of cool stuff including Dominic Monaghan joining the ninth movie in our favorite franchise. Best known for Abrams' Lost and his part in The Lord of The Rings trilogy, Monaghan is a fan fave who we can't wait to see join the galaxy far, far away!
Yup. 👊🏻

— Rian Johnson (@rianjohnson) August 29, 2018
The much hyped but not actually representative controversy over The Last Jedi has spanned many months and many, many think pieces. It also led to some segments of fandom guessing that Rian Johnson's planned trilogy would be cancelled. It was never a theory we subscribed to, especially as The Last Jedi was amazing, made Disney Lucasfilm a lot of money, and Johnson has been a fantastically positive presence since the release. On Twitter recently, Johnson confirmed that he's still working on the yet unnamed trilogy which, according to reports, would be a completely new story with new characters and new parts of the galaxy, which sounds incredible to us!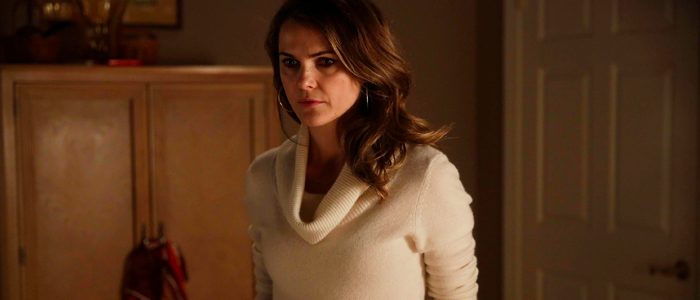 Fans of The Americans were understandably very excited when it was announced that Keri Russell was joining the cast of Star Wars: Episode IX, but the prestige TV show is by no means Russell's only credit. In fact she's actually collaborated with director Abrams before on the series Felicity. In a recent interview with Deadline, Russell spoke about how excited she is to work with Abrams again. "It is just so much more fun to work with someone that you like so much... I mean, we see each other and then we talk nonstop and fill in all the details of the past years, and you know, it's just nice when you have that kind of fun and history with someone. It makes it all that much more enjoyable. When J.J. calls so unexpectedly, cool things happen."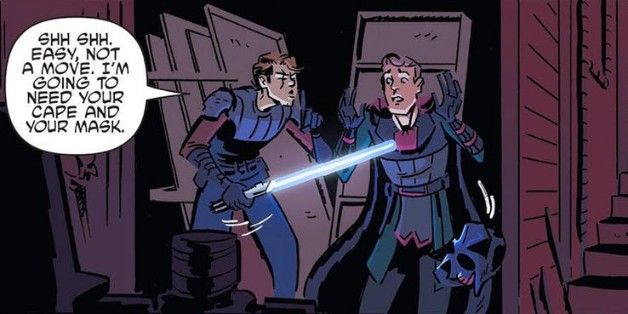 Star Wars Adventures has been an utter joy to read since it was launched last year, an exciting and fresh way for fans young and old to experience the galaxy far, far away. Unlike the other Star Wars comics, though, it hasn't been used to reveal any huge changes to canon, but Star Wars Adventures #13 might change that. During a mission, Anakin and Padme attend a performance by an actress who ends up being a separatist. Whilst trying to escape a deadly gas attack, Anakin finds one of the culprits and takes his gasmask... which looks very much like the one he dons later in his life when he becomes Darth Vader!!!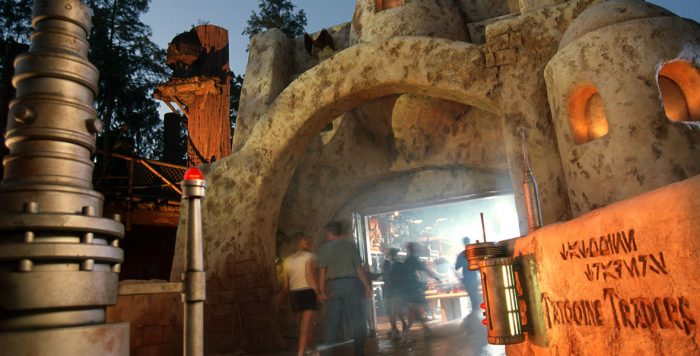 It's getting ever closer to the opening of Star Wars: Galaxy's Edge, and as with any big change at Disney parks it means that some stuff is getting closed down. Walt Disney World News Today reports that the latest victims are the Star Wars themed shops in Disney's Hollywood Studios in Florida. The much loved Tatooine Traders is being remodeled, and both Amazing Pictures and the Droid Factory will be closing down in the lead up to the opening of the new park.
Amy Ratcliffe is one of the best Star Wars sources out there simply because she just loves the galaxy far, far away so damn much! We love following Amy's work and in this case her Twitter feed where she recently revealed that Disneyland would finally be serving alcohol to the public at the Galaxy's Edge cantina! Though the mouse house has been serving booze at California Adventure for a while this will be the first time you'll be able to purchase an adult beverage in a public area of the park!