Star Wars Bits: Oscar Isaac Talks Episode IX, Ewan McGregor Talks Obi-Wan And Richard E Grant Talks Thrawn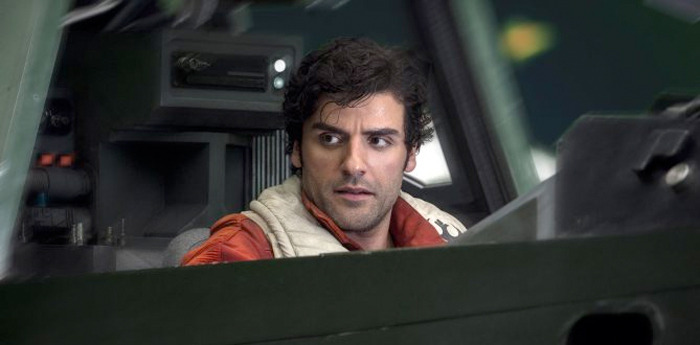 In this edition of Star Wars Bits:
Oscar Isaac talks about how much he loves shooting Episode IX
We get a lot of new details about Solo: A Star Wars Story
Jon Favreau's Star Wars show starts to take shape
Ewan McGregor reveals whether an Obi-Wan film is happening...
and much much more
Lovely Oscar Isaac has been on the press trip for his newest film, Operation Finale, and during an interview with the LA Times he opened up about about his experience shooting Episode IX. "It's a job, it's difficult, it's challenging but it's also really fun and really cool. J.J. is such a wonderful, fun, incredibly intelligent guy to work with. It's been a blast so far. Everyone's excited and happy but also confident because we know who these people are. It feels like there's even more trust with the characters and these scenes and the dialogue. There's a wonderful looseness to the whole thing that I'm really liking."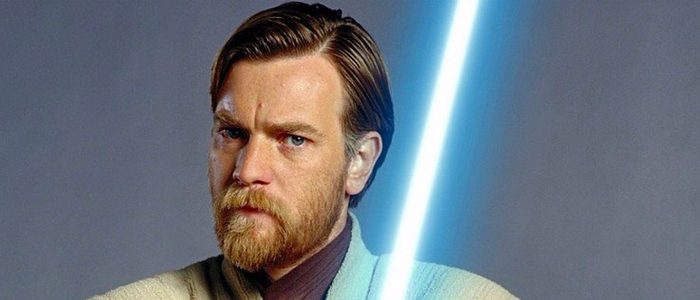 Another beloved Star Wars actor has been talking about his role in the new films, and sadly for many in an interview with the Express Ewan McGregor revealed there aren't any current plans for an Obi-Wan solo movie. "There's no plans as such to do it, as far as I know. I've been asked this question for years and years. I'd be happy to do it. There must be a good story to tell as they're doing spin-offs — there's likely to be a good Obi-Wan between me and Alec Guinness."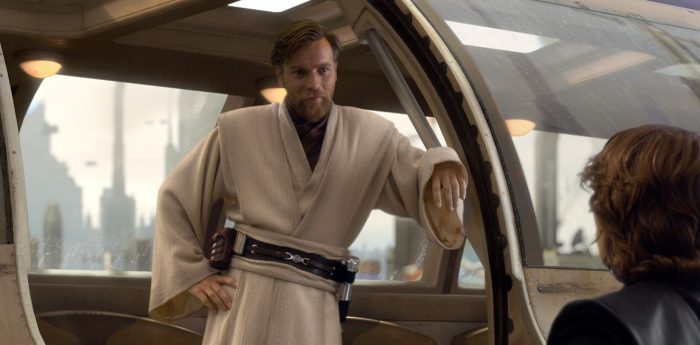 As a humorous follow up to that news, enjoy this very entertaining piece from io9 which collects all of the times that Ewan McGregor has had to tell people he isn't going to be in an Obi-Wan movie but that he would be very happy to do one if asked!
Want to know about every spy network and intelligence service in Star Wars? Luckily for you, once again Star Wars Explained has you covered! This seven minute video is a great primer on all the different organizations and subterfuge networks that exist within the galaxy far, far away!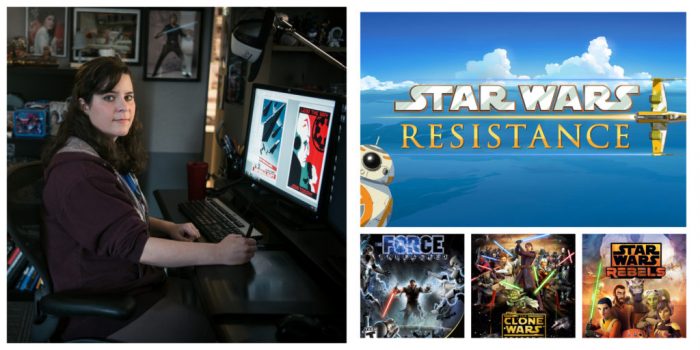 There are many incredible women in the world of Star Wars, but some of the lesser known ones who've made the biggest impact are off screen! The wonderful 365StarWarsWomen has been highlighting these incredible creators and this week it's the turn of Amy Beth Christenson who was art director on The Force Unleashed games and is currently working on Star Wars Resistance!
We're all super excited for Star Wars: Galaxy's Edge which will be opening next year at both US Disney Parks. This month, Disney announced that they'd be making some changes to their pop-up VR experiences! This might sound like a fun tidbit–Star Wars Explained have a theory that the VR changes could be connected to the upcoming Star Wars theme park extensions and you can hear them chat about it right here!
If you've ever wanted to get a peek behind the curtain at what goes on at Lucasfilm then three new videos made by the company will make you very happy. The first in the series celebrates Empowerment and Hope, introducing us to creators who work at Lucasfilm, Industrial Light & Magic, and Skywalker Sound. It's a really cool look at just who makes the films that we all love so much!
Star Wars Explained makes a third entry on our Bits this week with this rad video that's all about the enigmatic gems that power the lightsabers of the Jedi order. Kyber crystals have been a part of Star Wars lore since the beginning, and this great video looks at how the concept has evolved and changed from the page to the screen.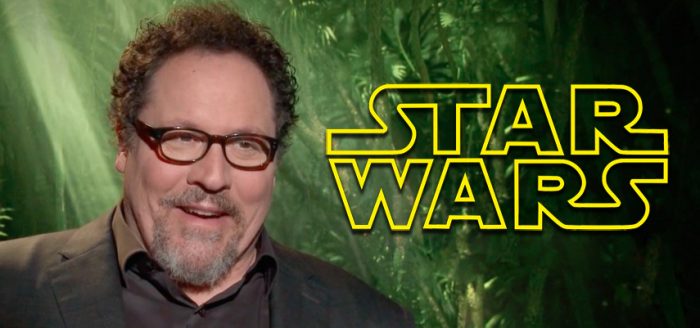 Everyone wants to get as much info as possible about Jon Favreau's upcoming live action Star Wars series that'll be coming to the Disney streaming service when it launches. Making Star Wars recently reported that John Lord Booth will be the show's art director and Joseph Porro has been brought on as costume designer. We still don't have a confirmed plot or cast, but rumor has it that the show will focus on the Mandalorian restoration...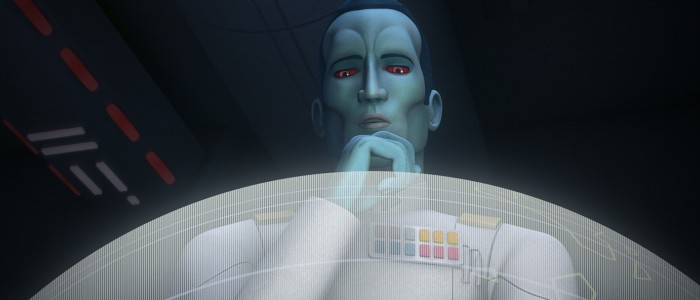 As soon as Richard E. Grant was cast in Episode IX, the speculation mills began turning and very quickly settled upon one of the galaxy's most notorious villains! Grand Admiral Thrawn was a fan favorite from the Expanded Universe who was brought into canon during Star Wars Rebels. Grant as Thrawn makes sense as he's a thespian and a Brit. But during an interview with the Radio Times, Grant denied that he was playing the blue skinned badguy.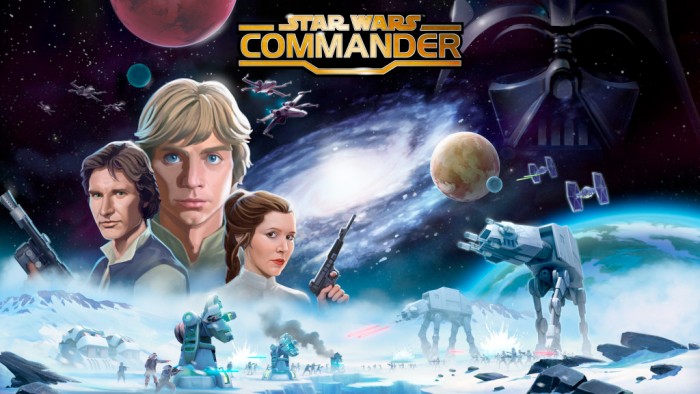 Looks like Star Wars will soon be coming to your phone as Variety reports that mobile gaming company Zynga has teamed up with Disney to create new Star Wars games, as well as taking over live operation for the popular Star Wars: Commander app and game.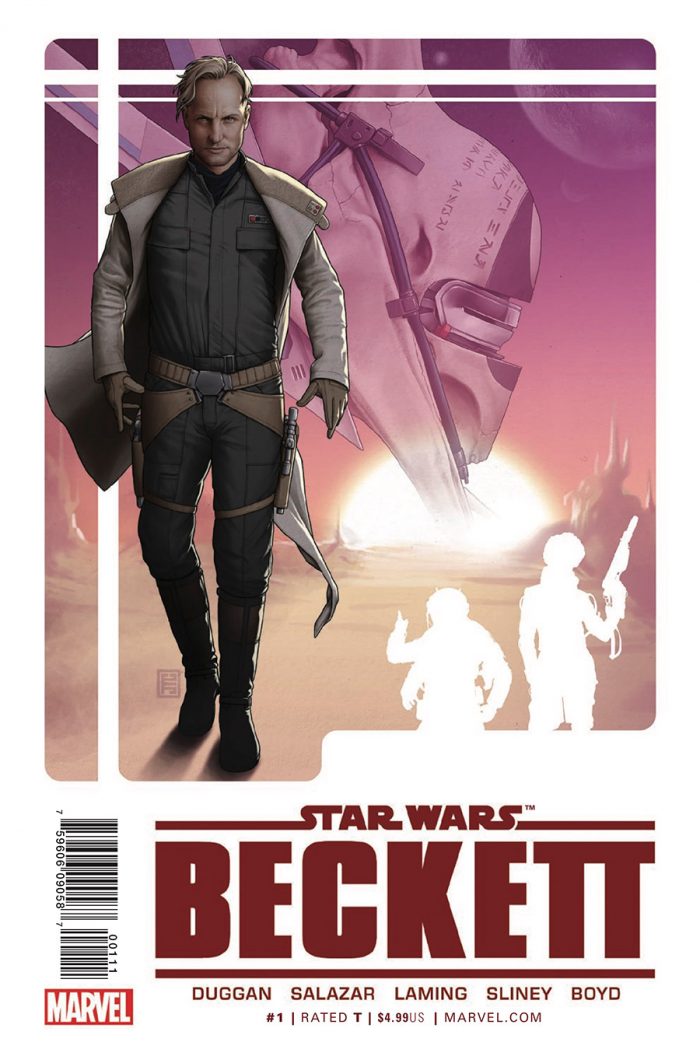 If you enjoyed Solo: A Star Wars Story and in particular the team of roguish thieves that Han and Chewie ended up working alongside, then you'll enjoy this new Star Wars one-shot about the team's leader, Beckett. Per starwars.com the recently released comic is a prequel to the prequel, and gives us some backstory to the crew as it shines a light on some of the characters who got a little less screen time!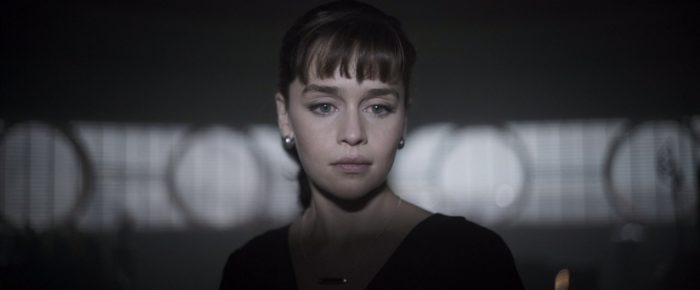 One of the standout characters from Solo: A Star Wars Story was undoubtedly Emilia Clarke's Qi'ra, and StarWars.com has an exclusive excerpt from the upcoming Solo: A Star Wars Story novelization focusing on what happened to Qi'ra after Han left her on Corellia. It's a bleak story which shows how the young anti-heroine became a part of the Crimson Dawn and hints that we'll hear a lot more about Qi'ra in the novelization than we did in the film.