TV Bits: 'Shameless', 'Catherine The Great', 'Charmed', 'Central Park Five', 'Dickinson', 'Our Lady, LTD', 'The Feed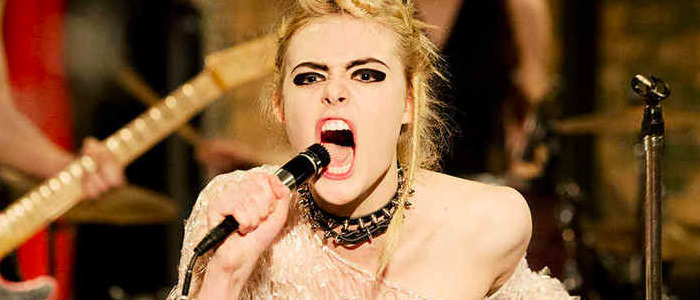 In this edition of TV Bits:
Katey Sagal and Courteney Cox join Shameless as Emmy Rossum departs
Elle Fanning and Nicholas Holt in talks for Hulu's Catherine the Great
Gina Rodriguez is directing an episode of the Charmed reboot
Ava DuVernay's Central Park Five miniseries adds even more cast members
Netflix has a new True Crime anthology series
Westworld's Jimmy Simpson joins Our Lady, LTD
Jane Krakowski will play Emily Dickinson's mom in Apple's new comedy series
Crazy Rich Asians actress Jing Lusi lands role in Amazon Series The Feed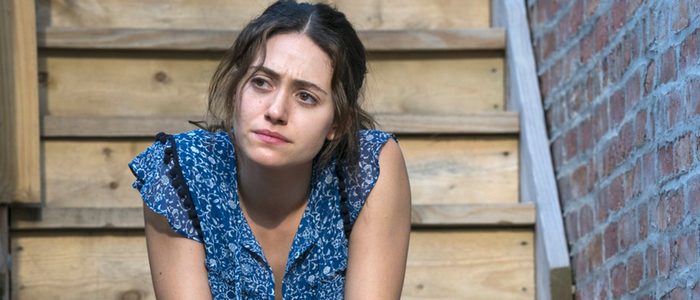 Shameless is going through some big changes. The Showtime series is gaining two actresses, but also losing one of its leads. First: Variety reports Katey Sagal and Courteney Cox will both join the series. Sagal will play "Ingrid Jones, a crazed psych patient that Frank (William H. Macy) encounters in the E.R., and with whom he is immediately smitten." While Cox will "guest star as Jen Wagner, a famous actress who's had a problem in the past with booze." That's the good news. Now for the bad: Emmy Rossum is leaving the show. The actress took to Facebook to announce her decision, saying, in part: "I know you will continue on without me, for now. There is much more Gallagher story to be told. I will always be rooting for my family. Try not to think of me as gone, just think of me as moving down the block." Rossum is a big part of the show, which has already lead fans to wonder: can it really continue on without her? Time will tell.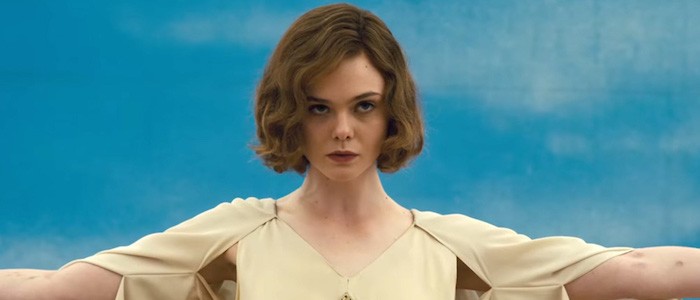 Elle Fanning and Nicholas Holt are both in talks to join Hulu's Catherine the Great, a limited serious about...wait for it...Catherine the Great. Per TV Line, Fanning would play Catherine the Great as she rises the power and deals with her "combative relationship with husband Peter, the emperor of Russia." Holt would play Peter. Tony McNamara is penning the show. Hulu has been producing some great original programs lately, including The Looming Tower, Castle Rock and the upcoming The First, and this sounds like it has a lot of potential.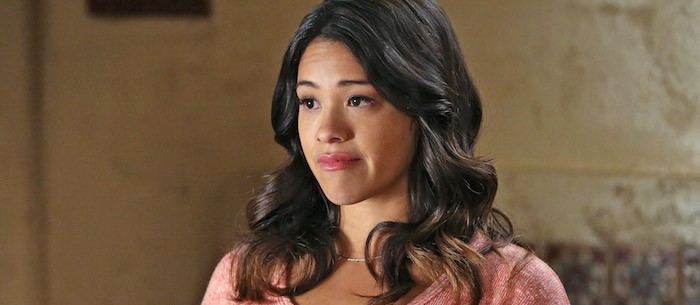 Gina Rodriguez is getting back into the director's chair. The actress made her directorial debut on her own series Jane the Virgin. Now, Variety reports she'll also direct an episode of the upcoming Charmed reboot. "I'm very excited about that opportunity and obviously very excited that I get to do it with three Latinas," Rodriguez tells Variety. "It's really f—ing awesome. It's going to be really exciting to see what that journey is." The new take on Charmed comes from Jane the Virgin showrunner Jennie Snyder Urman, and stars Melonie Diaz, Madeleine Mantock and Sarah Jeffrey as sisters who discover they're witches. Charmed debuts October 14, 2018.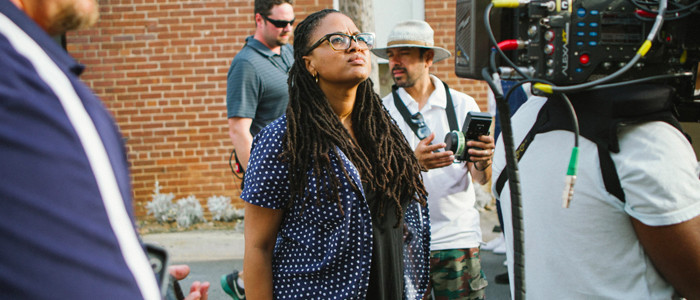 Ava DuVernay's Central Park Five miniseries, which dill debut on Netflix, has added even more cast members. Famke Janssen, Joshua Jackson, Christopher Jackson, Blair Underwood, Omar Dorsey, Adepero Oduye, and Aurora Perrineau are the latest additions to the series, which tells the true story "of five teenagers of color who were convicted of a rape they did not commit. The series will focus on the five teenagers from Harlem — Antron McCray, Kevin Richardson, Yusef Salaam, Raymond Santana, and Korey Wise. The limited series will spam from the spring of 1989, when each were first questioned about the incident, to 2014 when they were exonerated and a settlement was reached with the city of New York." In addition to these new cast members, the series also stars Michael K. Williams, Vera Farmiga, John Leguizamo, Felicity Huffman, Jharrel Jerome, Jovan Adepo, Niecy Nash, Aunjanue Ellis, Kylie Bunbury, Marsha Stephanie Blake and Storm Reid. The series is expected to debut on Netflix in 2019.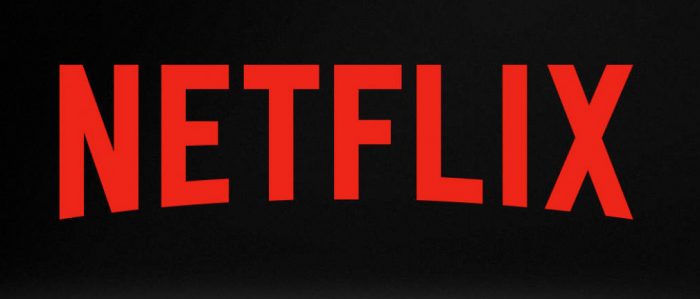 Netflix has had a lot of success with True Crime. They've released big hits like Making a Murderer, The Keepers and the recent update of The Staircase. As the old saying goes, if it ain't broke, don't fix it, so the streaming service just announced another True Crime series. Historia de un Crimen, or The Story of a Crime, is described as "a new scripted crime anthology series that will tackle notorious controversial crimes that have rocked countries for decades, generated social turmoil and triggered charges of corruption and a search for justice." The first season will focus on "Luis Donaldo Colosio, the Mexican politician and presidential candidate who was assassinated at a campaign rally in Tijuana during the Mexican presidential campaign of 1994. The 8-episode season is set to begin production this week in Mexico City." The series will debut in 2019.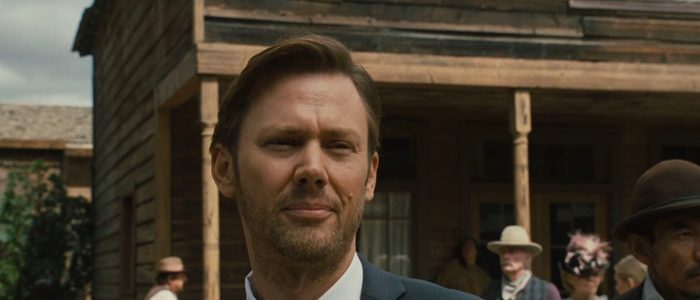 Jimmi Simpson is moving from HBO to EPIX (which is a real channel, I swear). The Westworld actor has joined the cast of Our Lady, LTD, which also stars Ben Kingsley. Simpson plays "a young grifter as he attempts to prey upon Pastor Byron Brown (Kingsley), who turns out to be far more dangerous than he suspects." Both these actors are great, and the premise sounds pretty good. The only wild card here is EPIX, which isn't exactly known for quality programs. But hey, maybe this will turn the tide.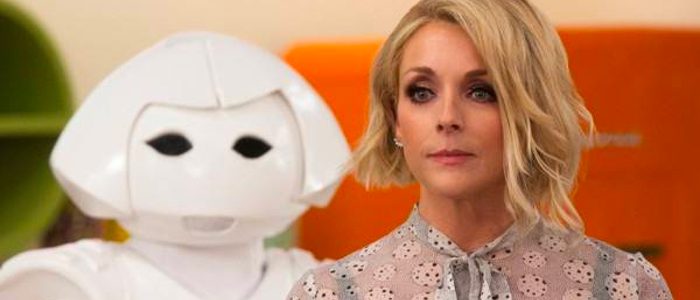 Apple is making a half-hour comedy series called Dickinson, about the hilarious Emily Dickinson, starring Hailee Steinfeld as the reclusive poet. Deadline now reports Jane Krakowski has joined the cast as well, in the role of Emily Dickinson's mother. Krakowski is hilarious, and Steinfeld has serious comedic chops as well, so this concept – as strange as it may sound – might turn out to be pretty great. The show is just one of several big projects Apple is putting together for their upcoming streaming service.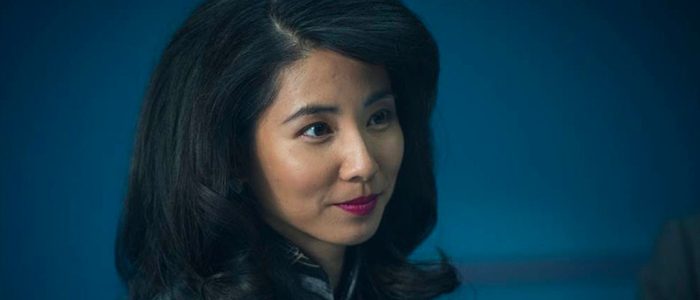 Jing Lusi, who can currently be seen in the smash-hit Crazy Rich Asians, is joining Amazon's series The Feed, according to Variety. The show "centers on a technology called The Feed, implanted into people's brains allowing them to share information and memories instantly." It's an adaptation of the novel of the same name by Nick Clark Windo. Here's the book's synopsis:
Set in a post-apocalyptic world as unique and vividly imagined as those of Mad Max and The Girl with All the Gifts, a startling and timely debut that explores what it is to be human and what it truly means to be connected in the digital age.
IT MAKES US. IT DESTROYS US. NOW WE MUST LEARN TO LIVE WITHOUT IT.
The Feed is accessible everywhere, by everyone, at any time. It instantaneously links us to all information and global events as they break. Every interaction, every emotion, every image can be shared through it; it is the essential tool everyone relies on to know and understand the thoughts and feelings of partners, parents, friends, children, colleagues, bosses, employees . . . in fact, of anyone and everyone else in the world.