Chris Hemsworth To Star In Action Movie Directed By Captain America Stunt Double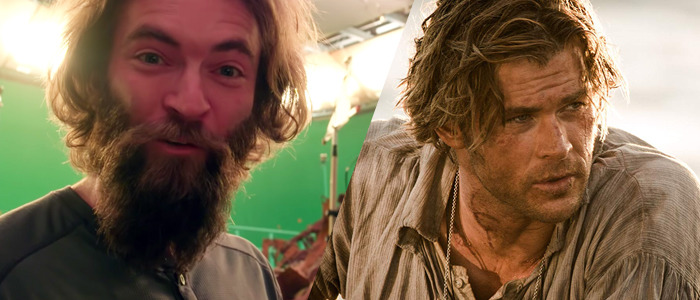 Chris Evans has embodied Captain America on screen for the past seven years, but another person has also worn that iconic suit during some of Cap's more harrowing adventures: Sam Hargrave, a stunt performer who has gone on to be the stunt coordinator for movies like Suicide Squad and Avengers: Infinity War.
Hargrave is set to make his feature directorial debut with an action thriller called Dhaka, and the whole thing is shaping up to be an Avengers reunion. Hargrave has signed Chris Hemsworth (Thor: Ragnarok) to star, and the film is being written and produced by Infinity War directors Anthony and Joe Russo. Read more about Dhaka below.
The Hollywood Reporter says the Russos will produce Dhaka via their new production company/mini-studio AGBO. The brothers also wrote the screenplay, which tells the story of "a weary mercenary named Rake (Hemsworth) who is hired to save the son of a businessman." That's admittedly a pretty bland plot synopsis, but the talent involved in this film leads me to hope that the final product will be far more memorable.
Here's a video of Hargrave (in a full, majestic beard that makes him look exactly like Hugh Jackman in The Fountain) working on the set of Avengers: Infinity War:
Hargrave has been doing stunt work since 2005, performing on films like Warrior and The Avengers and moving up to stunt coordinator and/or fight choreographer on movies like The Hunger Games: Catching Fire, The Hunger Games: Mockingjay (Parts 1 and 2), Wolf Warrior 2, and more. He's written and directed several short films, and served as the second unit director on big Hollywood projects like The Accountant, Atomic Blonde, and Deadpool 2, just to name a few.
Dhaka is the capital of Bangladesh, a country in South Asia that shares a border with India and Myanmar. Filming for this movie is slated to unfold in India and Indonesia, so I assume the action of the story may primarily take place in the capital city. Shooting reportedly begins this November and is set to last until March of 2019.
Hemsworth will next be seen in this fall's Bad Times at the El Royale, he reprises his role as Thor in next year's Avengers 4, and he's currently shooting a new Men in Black movie alongside his Thor: Ragnarok co-star Tessa Thompson. Here's hoping he'll be able to fit in a feature version of that Dundee: The Son of a Legend Returns Home Super Bowl commercial at some point in his busy schedule.