'The House With A Clock In Its Walls' Director Eli Roth Explains His Transition To Family Films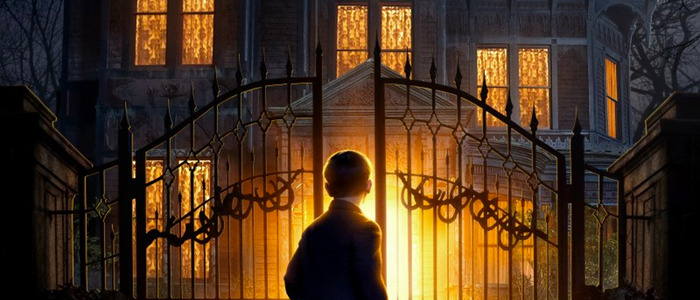 Eli Roth isn't anyone's idea of a family filmmaker, and yet the director of Cabin Fever has a new PG-rated adventure hitting theaters soon. The House With a Clock in Its Walls is Roth's first non-R-rated movie, adapted from children's book of the same name. So how did the guy who made Hostel end up making a family-friendly film? In a new interview, Roth says the progression was natural, and that Clock in Its Walls harkens back to old school Amblin movies.
Back when Eli Roth was at the height of his popularity, I don't think anyone could've predicted he'd go on to make a PG family film. And yet here we are, with The House With a Clock in Its Walls hitting theaters next month. Roth sat down with Vulture to explain how this strange development happened. "In my mind, it's a natural progression," the filmmaker said. "When you see the movie, you'll see stuff from my other movies — just done in the PG version of it, in a very subversive way."
Based on the book by John Bellairs, The House With a Clock in Its Walls follows 10-year-old Lewis, who "goes to live with his uncle in a creaky old house that contains a mysterious ticktock noise. When Lewis accidentally awakens the dead, the town's sleepy facade magically springs to life with a secret world of witches and warlocks." I'll confess that I am not an Eli Roth fan. But the trailers for this film look great, loaded with a wonderful Halloween-themed atmosphere that's hard for me to resist. This is the first Eli Roth film I'm actually excited to see – and I mean ever. In the entire history of his career, his first PG-rated movie is the one that finally has caught my interest.
Roth tells Vulture that he's "always wanted" to do his version of a kids' movie – something akin to "Time Bandits or Beetlejuice or Gremlins or Goonies," and Amblin movies in general. He adds:
"Nobody does it better than those early Spielberg movies. There was a danger. The first 20 minutes of E.T.were very scary when you were a kid. When E.T. is dying? You believe that E.T.'s dead! The movie goes dark and that's what makes the best children's movies. That's what makes them resonate with children. It gives them their first experience of being scared, but in a really fun, fantastic way."
The director is definitely saying all the right things here. The House With a Clock in Its Walls is an Amblin production, which means it has a touch of Spielberg in it. I have no illusions that Clock in Its Walls will be anywhere near as good as E.T., but if Roth can capture just a fraction of that early Spielbergian magic, his movie is going to be in good shape. "They really wanted to relaunch what Amblin was in the '80s," Roth says. "Steven [Spielberg] couldn't have been more supportive of me... Steven said to me, 'Make it scary.' He said, 'Kids want to be scared. You gotta make it scary.'"
Again: this all sounds great. I have high hopes for The House With a Clock in Its Walls, and if it turns out to be good, perhaps Eli Roth should've been making PG-rated movies all along.