2018 Toronto International Film Festival Preview: Every Movie You Should Have On Your Radar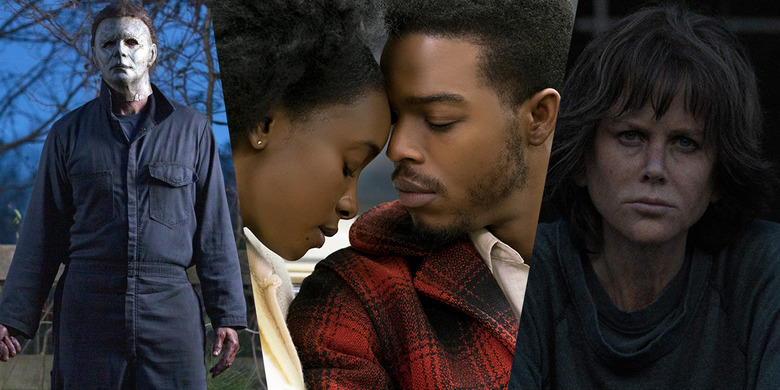 Next week is the Toronto International Film Festival. With it comes the unofficial kickoff of the fall movie season, and the start – and sometimes epic failure – of Hollywood awards campaigns. With over 300 films on offer, TIFF's lineup this year spans far and wide. Some of these movies vanish into obscurity (remember Brie Larson's Unicorn Store? Me neither). Others become lauded classics.
Whether you're attending the fest or keeping track of things from afar, here are the movies that should be on your radar.
Potential Awards Contenders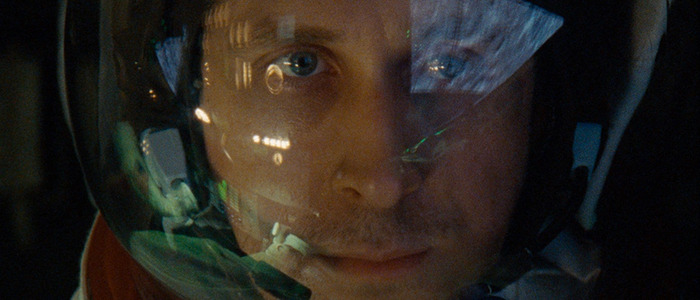 A few sub-themes are starting to emerge among the festival's big-ticket selections that speak to current cultural issues. For some of these films, that could translate into major awards pushes. Two films, Beautiful Boy and Ben is Back, tackle addiction. Ben is Back specifically deals with opiods. Barry Jenkins' much-anticipated follow up to Moonlight, If Beale Street Could Talk, is one of several films at the festival discussing the black experience in America. Two others, The Hate U Give, based on an acclaimed YA novel, and Monsters and Men discuss police brutality and the Black Lives Matter movement. Joel Edgerton's Boy Erased covers gay conversion therapy, the second film this year to do so.
Speaking of Boy Erased, this fall looks like it'll be a busy one for its star, Lucas Hedges. Hedges, Oscar-nominated for his work in Manchester by the Sea, is in three films at the festival, also starring in Ben is Back (written and directed by his father, Peter Hedges) and Jonah Hill's coming-of-age film Mid90s. Nicole Kidman, who also appears in Boy Erased in what looks like an awards-friendly performance, also stars in the Karyn Kusama film Destroyer, which is already getting attention ahead of its festival premiere for Kidman's utterly transformed appearance.
Among the other buzzworthy heavy-hitters are Damien Chazelle's Neil Armstrong biopic First Man and Bradley Cooper's update of A Star is Born starring Lady Gaga. Last, but far from least, there's Steve McQueen's highly-anticipated Widows, about a team of women who turn to robbery after their husbands are killed in a heist. The film boasts a script co-written by Gone Girl author Gillian Flynn, and a powerhouse female-driven cast including Viola Davis, Cynthia Erivo, Michelle Rodriguez and Elizabeth Debicki.
Indies on the Verge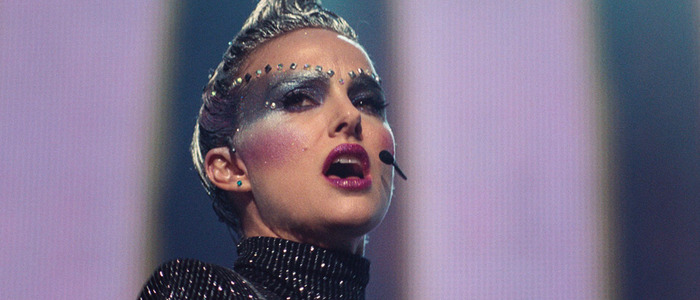 Karyn Kusama's Destroyer is one of several films at TIFF that could be poised for a major breakout. Kusama staged a successful comeback in 2015 after years of near silence with the slow-burn thriller The Invitation. Destroyer, in which Kidman plays a cop facing lingering trauma from an undercover operation, features a script by The Invitation's Phil Hay and Matt Manfredi, suggesting we could be in for a similarly compelling ride.
Brady Corbet's Vox Lux, a late addition to the schedule, also looks intriguing, with Natalie Portman playing a troubled pop star dealing with personal demons. Corbet's first film, the ominous, ambitious The Childhood of Leader, proved he was an artist to watch, and it'll be interesting to see how his second film builds on that promise.
Jeremiah Terminator LeRoy is worth noting both for its bizarre real-life subject matter and top-shelf cast. Laura Dern plays writer Laura Albert, who wrote the 2001 novel The Heart is Deceitful Above All Things under the created identity of JT LeRoy, a teenage West Virginia boy working as a truck stop sex worker. Kristen Stewart is Savannah, Albert's sister-in-law, who played the role of JT LeRoy in public, wearing a wig and sunglasses and using a fake voice. The story of Albert's literary hoax is fascinating, and the documentary account of it, Author: The JT LeRoy Story is bonkers. This new, dramatized version ought to be a wild ride.
Netflix's Big Gambits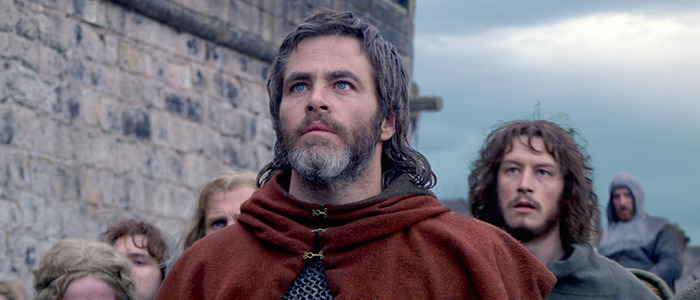 Another interesting aspect of this year's programming is the presence of several big-budget and big-talent pictures being released by Netflix. The highest-profile of these is David Mackenzie's Outlaw King, which sees the director teaming up with his Hell or High Water star Chris Pine to tell the story of legendary Scottish monarch Robert the Bruce. Expect a Braveheart-style mix of epic storytelling and gritty realism.
In addition to Outlaw King, Netflix has acquired a number of films from respected filmmakers that will play in Toronto. This includes Jeremy Saulnier's Alaska-set thriller Hold the Dark, Nicole Holofcener's domestic drama The Land of Steady Habits, Paul Greengrass' film about the 2011 terror attacks in Norway 22 July, and Alfonso Cuaron's semi-autobiographical Roma. It's an impressive lineup, and the quality – plus Netflix's recent original film successes – suggest this promising crop might fare better than the platform's former, often-buried releases.
Women Behind the Camera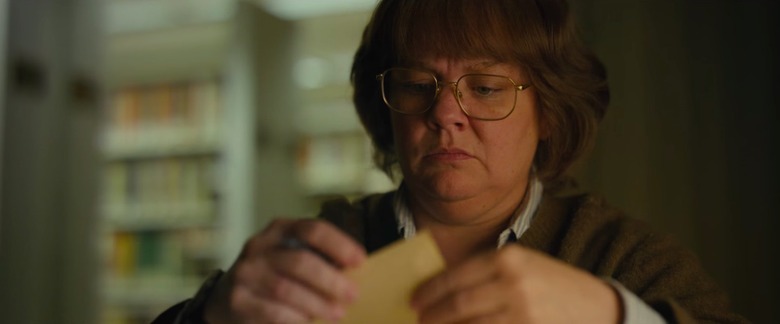 In the wake of Me Too and Time's Up, Female representation is a major push at this year's festival, from promoting inclusion in the press core to a five-year campaign to advocate for women in film. This year, 34% of the festival's filmmakers are women. The lineup includes reprogramming from other festivals, such as Wanuri Kahiu's Kenyan love story Rafiki, Eva Husson's Iraqi female freedom fighter drama Girls of the Sun, and Elizabeth Chomko's domestic drama What they Had. There's also Sara Colangelo's The Kindergarten Teacher, a remake of a 2014 Israeli film, starring Maggie Gyllenhaal as a teacher obsessed with a gifted student.
Among the new films by women at the festival – in addition to Destroyer and The Land of Steady Habits – is Can You Ever Forgive Me?, director Marielle Heller's follow-up to 2015's Diary of a Teenage Girl. The based-on-real-life film follows Melissa McCarthy as out-of-work writer Lee Israel, who starts selling forged historical letters on the black market to make ends meet, with the help of an old criminal acquaintance played by Richard E. Grant. Based on the trailers, Grant appears to be channeling his old Withnail and I energy pretty hard in this role, which should yield some entertaining results.
Belle director Amma Asante brings us Where Hands Touch, a romance about a black German teen (The Hate U Give star Amandla Stenberg) who falls in love with a member of the Hitler Youth. Asante, who's proven a solid hand at telling stories of largely forgotten historical experiences of people of color, has said she's long been wanting to tell the story German children of color who grew up under Hitler's rule. Between this film and The Hate U Give, we could be seeing a big moment for Stenberg.
Going Global
83 countries are getting cinematic representation in Toronto this year. Some of these films come from successful runs in Cannes (Jafar Panahi's 3 Faces, Jia Zhang-ke's Ash is Purest White, Bi Gan's Long Day's Journey into Night, Matteo Garrone's Dogman and Lee Chang-dong's Burning). Others are exciting new releases from master filmmakers, like Paolo Sorrentino's Italian political satire Loro, Mike Leigh's timely historical ensemble drama Peterloo, Mia Hansen-Løve's India-set drama Maya and Thomas Vinterberg's Kursk, about the 2000 sinking of a Russian nuclear submarine.
Two international filmmakers are making their english-language debuts with major releases. One is Claire Denis' High Life, the director's first film in english in a 30-plus-year career crammed with highlights. It's about a spaceship crewed by prisoners (including Robert Pattinson, Juliette Binoche, Mia Goth and André 3000 himself, André Benjamin) heading towards a black hole.
The other is Jacques Audiard (A Prophet, Dheepan), who helms The Sisters Brothers, an adaptation of Patrick deWitt's wry, Charles Portis-esque 2011 novel, starring Joaquin Phoenix, John C. Reilly, Jake Gyllenhaal and Riz Ahmed. Audiard seems an odd choice to direct a film like this – the novel's offbeat humor and character-based quirks feel better suited to the likes of the Coen brothers. But with source material this solid, and a cast this good, it'll be worth checking out the result.
Late Night Nightmares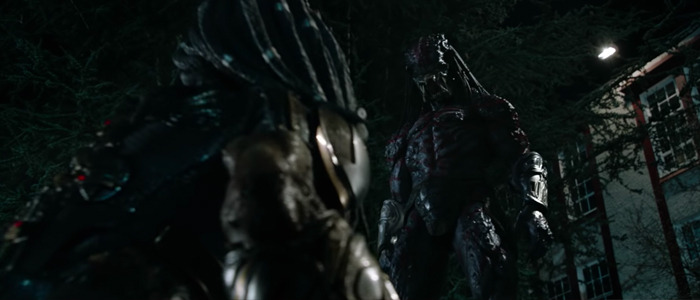 TIFF's Midnight Madness slate is reserved for cult, fantasy and horror films, and this year's line-up is filled with strong contenders. North American audiences will get their first look at Gaspar Noe's dance-fueled EDM hellscape Climax. There's also the premiere of In Fabric, a surreal horror film from Berberian Sound Studio director Peter Strickland, with a cast including UK greats Julian Barratt and Gwendoline Christie.
But the releases carrying the heaviest excitement are Shane Black's The Predator and David Gordon Green's Halloween. Predator may have suffered from some lackluster trailers, but new work from Black is always a treat, and it's exciting to see him working with co-writer Fred Dekker for the first time since 1987's Dekker-directed The Monster Squad.
Halloween, the follow-up to John Carpenter's iconic horror film, completely jettisons the series' previous sequels, picking up exactly 40 years after Jamie Lee Curtis' Laurie Strode first encountered Michael Myers. The script is co-written by Green, Vice Principals writer Jeff Fradley and Danny McBride, and promises to combine equal amounts of fear and wit. Needless to say, a lot of fans are antsy with anticipation.