Female-Led 'Dirty Rotten Scoundrels' Remake Earns PG-13 Rating Following Appeal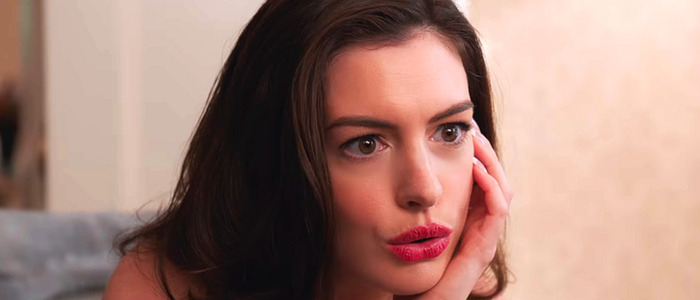 The female-driven Dirty Rotten Scoundrels remake The Hustle is officially rated PG-13. The film, which stars Anne Hathaway and Rebel Wilson, had originally been awarded an R-Rating, but producers weren't happy. While many modern comedies embrace their R-ratings, The Hustle was hoping to reach a wider audience. Now it has the chance.
All has been quiet on the Dirty Rotten Scoundrels remake front. A year ago, the project was going by the name Nasty Women. Now it has a new name, The Hustle, and a new rating – PG-13. R-rated comedy has thrived in recent years. This year alone, we've had the R-rated Game Night, Blockers and The Spy Who Dumped Me. But while none of those titles were box office bombs, they didn't exactly break the bank either.
Just recently, the R-rated Happytime Murders hit theaters and received a critical drubbing. It also flopped hard at the box office. As The Ringer points out, 2018 has resulted in "the first summer in more than 20 years without a $100 million comedy." Perhaps producers are starting to get cold feet about R-rated comedies now. Or perhaps The Hustle truly didn't deserve its R-rating, and was justified in appealing it. THR reports star/producer Rebel Wilson and MGM film group president Jon Glickman both appealed the rating, and won out in the end. The Hustle is now rated PG-13 for "crude sexual content and language."
Dirty Rotten Scoundrels is a hilarious 1988 comedy from director Frank Oz, starring Steve Martin, Michael Caine and Glenne Headly. Martin and Caine play two very different con men: Caine is cultured and sophisticated, while Martin is rough around the edges. The two are rivals both working the same territory – French Riviera – and decide to stage a wager: whomever bilks an heiress (Headly) out of her fortune first gets to stay, while the loser must leave town. The film did well with critics and audiences, and was later adapted into a Broadway musical.
Dirty Rotten Scoundrels
The Hustle changes the genders of the three main characters: now it's focused on two female con artists trying to swindle a tech billionaire in his early 20s. Chris Addison, who has helmed episodes of HBO's Veep and BBC's The Thick of It, directs the remake, from a script by Jac Schaeffer, who is also writing Marvel's Black Widow movie. It's hard to get too excited about this project without seeing any footage, but I'm all for Anne Hathaway getting more comedy work, so I hope this turns out to be a winner.
The Hustle opens on May 10, 2019.