Watch The First 10 Minutes Of NBC's 'Manifest' Online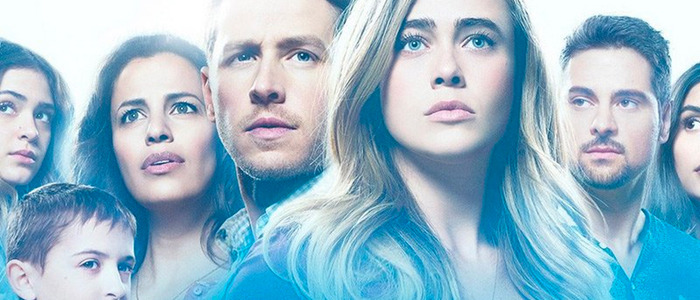 After Lost became a cultural phenomenon, networks everywhere rushed to to emulate the show's mystery box formula. This produced a wave of copycats, like Heroes, Flash Forward and more. Even though Lost ended eight years ago, NBC's new show Manifest looks to be in the same vein. The series follows a group of airline passengers who find themselves at the center of an unexplainable event. In an attempt to drum up hype for the series, NBC has dropped the Manifest first act online. Watch it below. 
Manifest First Act
In 2013, Montego Air Flight 828 took off. In 2018, it finally landed, and the passengers didn't age a day. That's the intriguing premise of Manifest, the new NBC series that looks like a hold-over from the Lost knock-off era of TV. NBC wants to get audiences hyped for this show, so they've gone ahead and uploaded the first act, which depicts the passengers of the flight hitting some extremely rough turbulence, landing, and then finding out they've been missing for five years.
"It makes no sense!" one passenger says, and she's right. How will Manifest explain this phenomenon? You'll have to tune in each week to find out. My guess: the Langoliers are to blame.
I'll admit this premise is attention-grabbing enough that it just might work, but I'm not quite sure how you can sustain it for multiple seasons. Sure, Lost managed to keep its mystery going, but that was because the show kept introducing more and more strangeness each season. Will Manifest do the same? How many more mysteries can you tack on to the central story? At least Lost had a whole mysterious island to work with.
Manifest hails from creator Jeff Rake and executive producer Robert Zemeckis, who kind of has a thing for plane disaster-based projects, having helmed Cast Away and Flight. The show stars Melissa Roxburgh, Josh Dallas, Athena Karkanis, J. R. Ramirez, Parveen Kaur and Luna Blaise. The series premieres September 24, 2018 on NBC.
When Montego Air Flight 828 landed safely after a turbulent but routine flight, the crew and passengers were relieved. But in the span of those few hours, the world had aged five years – and their friends, families and colleagues, after mourning their loss, had given up hope and moved on. Now, faced with the impossible, they're all given a second chance. But as their new realities become clear, a deeper mystery unfolds and some of the returned passengers soon realize they may be meant for something greater than they ever thought possible. From Robert Zemeckis and Jack Rapke comes an emotionally rich, unexpected journey into a world grounded in hope, heart and destiny.