Once Upon A Time In Hollywood' Finds Its Charles Manson In 'Justified' Actor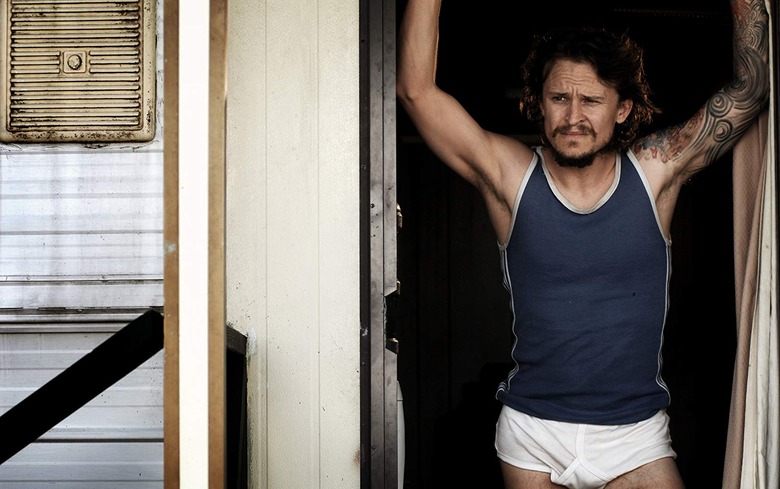 We may receive a commission on purchases made from links.
Quentin Tarantino has found his Charles Manson. The director's upcoming film Once Upon a Time in Hollywood has cast Justified actor Damon Herriman as the cult leader who inspired the horrific Manson Family Murders of Sharon Tate in 1969.The Wrap reports that Damon Herriman has taken on the role of Charles Manson in Tarantino's dramatic ode to the tumultuous year 1969, Once Upon a Time in Hollywood. Manson, who died in prison last year, was the leader of the cult known as the Manson Family. He was a key figure behind the murder of Sharon Tate in her home, known as the Manson Family Murders. But over the years, his notoriety has grown so large that he's been dubbed the "icon of evil."It's a touchy role for any actor to step into. Currently, there's no knowing how large a role Herriman will actually play in the film, despite a portion of the plot of Once Upon a Time in Hollywood appearing to revolve around the infamous murders. Herriman has mostly appeared as a supporting player in various prestige dramas, including Justified and Top of The Lake. He even appeared opposite Leonardo DiCaprio in J. Edgar.
According to The Wrap, Herriman is joined by Rumer Willis (playing British actress Joanna Pettet), Dreama Walker (actress and singer Connie Stevens), Costa Ronin (Polish actor Voytek Frykowski, who was one of the victims of the Manson Family's murder spree), and Margaret Qualley ("Kitty Kat"), Victoria Pedretti ("Katie") and Madisen Beaty ("Lulu") as a trio of girls within the Manson Family.
The sprawling, star-studded cast is lead by Leonardo DiCaprio and Brad Pitt who play faded former Western TV series star Rick Dalton and his longtime stunt double Cliff Booth, respectively. The fictional duo are attempting a comeback in a Hollywood "they don't recognize anymore." Of course, Dalton's next-door neighbor happens to be Sharon Tate (Margot Robbie).
The film also stars Lena Dunham, Dakota Fanning, Damian Lewis, Luke Perry, James Marsden, Timothy Olyphant, Tim Roth and Burt Reynolds.
Once Upon a Time in Hollywood is set for a July 26, 2019 release.