After "Asian August," What's Next For Asian-Americans In Hollywood?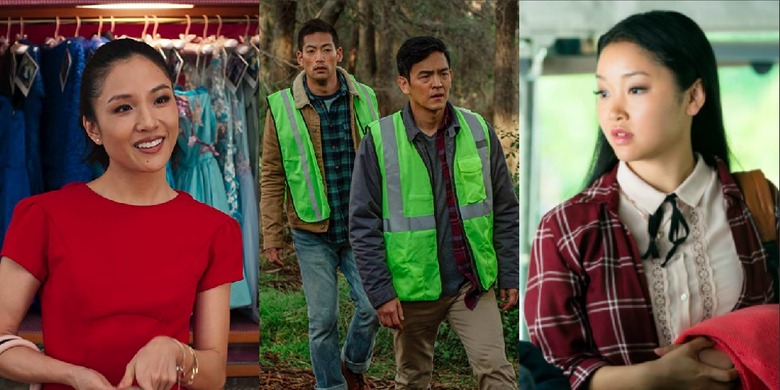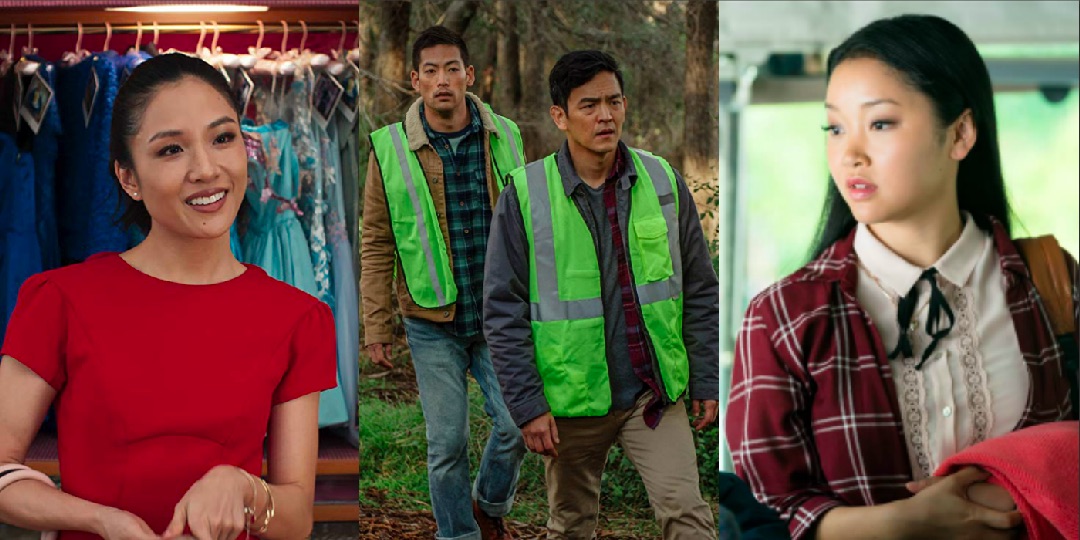 In 1993, The Joy Luck Club hit theaters, presenting a nuanced, never-before-seen look at the lives of Chinese-American women and their immigrant mothers. It was supposed to be a watershed moment for Asian-Americans in Hollywood, one that would harken a slew of Asian-led projects and finally defeat that pesky use of yellowface that had dogged Asians in Western movies for decades. We anxiously awaited the announcement for more Asian-led projects to follow. And waited. And waited.
It took 25 years for that watershed moment to finally come, with the arrival of Crazy Rich Asians this August. But astonishingly, it wasn't alone.
Asian August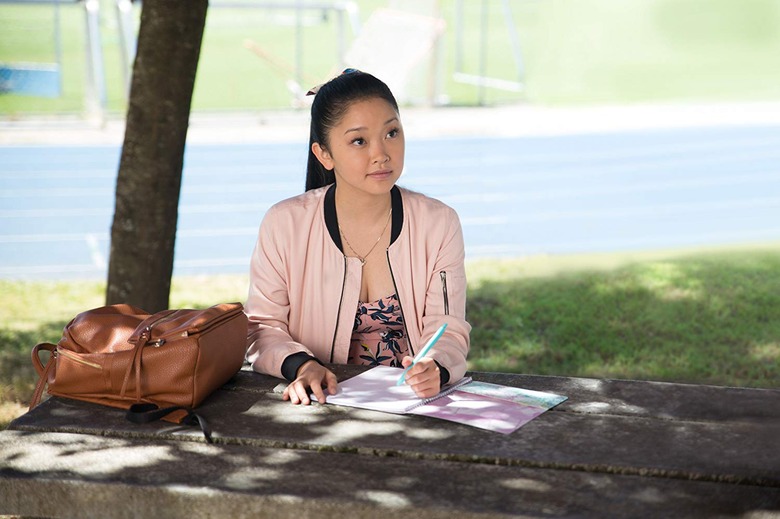 Hailed as the all-important first majority-Asian project in Hollywood since The Joy Luck Club, a frothy rom-com suddenly had the heavy burden of representing an entire community. Crazy Rich Asians faced all types of scrutiny, not least of which from within the production itself.
"We can sugarcoat it all we want, but the moment you bring up an Asian-led movie, there's one example to point to, and that'll be us," Chu told The Hollywood Reporter. "To be on the biggest stage with the biggest stakes, that's what we asked for."
And those stakes paid off. Crazy Rich Asians shattered box office expectations on its opening weekend, raking in $25.3 million and holding onto the top spot for an unprecedented second weekend haul. Less than a week after its debut, Warner Bros. had already gotten started on a sequel. But one movie's success isn't enough to make up for a century's worth of underrepresentation. Hollywood had to step up, and in the same month, it already had.
Crazy Rich Asians was quickly followed by two more Asian-led projects: the Netflix teen rom-com To All the Boys I've Loved Before and the John Cho-starring Searching. There was suddenly such an influx of Asian-led movies that the month was informally dubbed "Asian August." Here, finally, was the diversity in genres and stories that we had long been waiting for: in one month, we got a romantic-comedy, a teen comedy, and a thriller. No longer did one movie have to be everything for everyone.
And none of them try to be. Crazy Rich Asians wears its culture on its sleeve — it's right there in the title. In To All The Boys I've Loved Before, Lara Jean Covey's (Lana Condor) half-Korean heritage is barely visible except for a hand wave toward Long Duk Dong in Sixteen Candles and a shout-out to the supreme Korean yogurt brand, Yakult. Searching is a thriller first, portrait of a loving, Korean-American family second. Cho told Entertainment Weekly that he's inspired by Searching's ability to act "as if we're past this moment where we're talking about representation."
"It's an Asian-American family and it's very specifically a Korean-American family," he added, "and yet that doesn't have any bearing on the story that we're telling, so in that way I think it's an example of the endgame for me."
But these three projects starring East Asian faces shouldn't be the endgame of Asian-American representation. They're just the first steps in achieving the "narrative plentitude" that Asian-American critics and audiences have long desired, Crazy Rich Asians star Constance Wu said in an interview with the LA Times, citing Pulitzer Prize-winning author Viet Thanh Nguyen. With three distinct movies hailing from different genres coming out in one month, Hollywood is starting to take baby steps toward quality Asian-American representation. We've come a long way since Lucy Liu and John Cho were the only Asian-American actors that most people could name at the top of their heads.
#StarringJohnCho and #StarringConstanceWu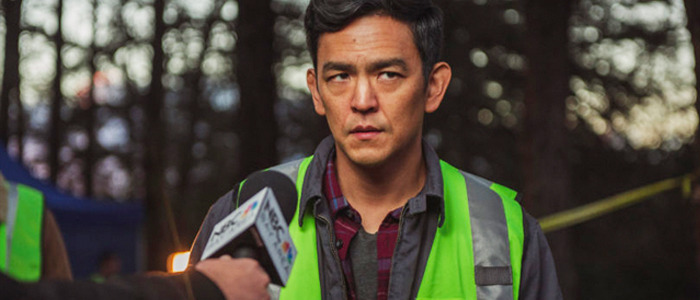 Just two years ago, things looked pretty dire for Asian representation in Hollywood. "Whitewashing" had just entered the pop culture lexicon, following outrage over the casting of white actors in originally Asian roles in films such as Aloha, Doctor Strange, and Ghost in the Shell. In frustration, the Asian-American community turned to memes, and thus, a hashtag was born: #StarringJohnCho. The movement, created by William Yu and Bonnie Tang, imagined John Cho as the lead in blockbusters such as Avengers, The Martian, Jurassic World, and more, Photoshopping his handsome face onto the posters of said blockbusters.
It was easy to see why Cho was selected as the hero of the hypothetical posters. Since his breakout role in the stoner comedy Harold and Kumar Go to White Castle, Cho had risen to one of Hollywood's most prominent new Asian stars. Or rather, one of Hollywood's most prominent tokens. Despite spending decades in Hollywood paying his dues in supporting roles as usually the lone Asian face, Cho had not yet landed his long-deserved leading man role, excepting TV and indie films. Significantly, early in his career Cho had starred in the 2002 Sundance favorite Better Luck Tomorrow, which boasted the rare all-Asian-American cast and launched the career of Fast Five director Justin Lin. Better Luck Tomorrow was an explosive, gritty crime drama that fielded plenty of accusations of misrepresenting Asian-Americans long before Crazy Rich Asians did. Cho was on the front lines of the Asian-American representation in Hollywood. And as a main character in one of the industry's biggest sci-fi franchises, Star Trek, Cho was a star waiting to happen.
Two years after #StarringJohnCho went viral — and received its companion, #StarringConstanceWu — Cho would land two lead roles in vastly different films: last year's gorgeously serene drama Columbus and this year's crime thriller Searching. Both were critically acclaimed and both were directed by Asian directors (Kogonada and Aneesh Chaganty, respectively). Two years later, Constance Wu is headlining the buzziest Asian-led movie in 25 years. The hashtags worked.
The interesting thing is, before Cho and Wu headlined the biggest Asian projects of the summer, they got their start in TV. Cho showed off his romantic leading man chops in the unjustly cancelled ABC sitcom Selfie, while Wu shot to stardom in Fresh Off the Boat from the same network. And really, TV is the landscape that first started shaping the current Asian zeitgeist. Mindy Kaling and Aziz Ansari made passed milestones with The Mindy Project and Master of None, respectively. Priyanka Chopra became the first major Bollywood star to cross over into American television with Quantico. And just last month, Netflix fortuitously added the hilariously shrewd Korean-Canadian sitcom Kim's Convenience to its service. As we continue to see Asians make headway on the big screen, you can count on them continuing to flood the small screen as well.
What's Next?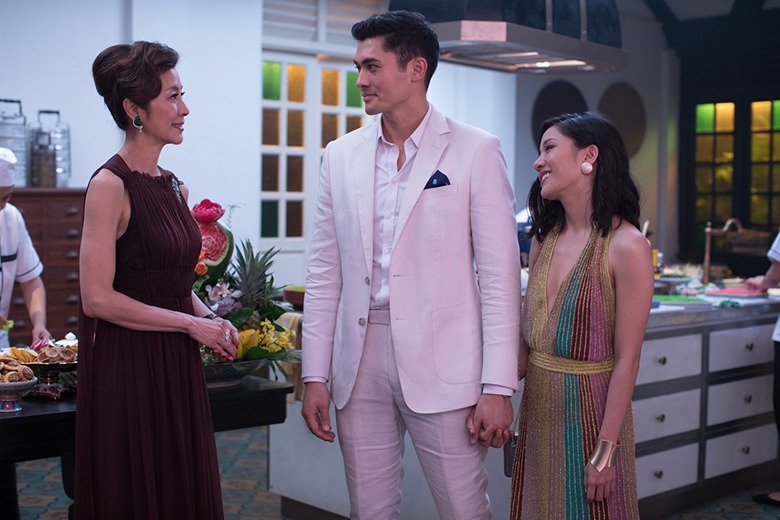 Later this year, Asians will arrive at the superhero arena, with Asian-Australian James Wan directing Native Hawaiian Jason Momoa in Aquaman. There are even dozens of projects on hold in Hollywood, awaiting a green light based on the box office success of Crazy Rich Asians — which audiences have already provided. Asians are coming out in support of both Crazy Rich Asians and Searching, buying out theaters to support a #GoldOpen for both films. And with Crazy Rich Asians striking rich at the box office, and Searching's prospects looking good, it looks like "Asian August" will last more than just a month.
Here are the Asian-led projects announced to be in development below:
Always Be My Maybe: A Netflix romantic comedy starring Randall Park And Ali Wong as a pair of childhood friends who become romantically linked as adults. It just wrapped shooting and is expected in 2019.
Disney's live-action Mulan is in production, with Yifei Liu in the titular role, accompanied by a star-studded cast including Donnie Yen and Gong Li.
Crazy Rich Asians director Jon M. Chu is developing one of several Thai cave rescue movies, with the goal of bringing authenticity to the story and prevent whitewashing.
International Student: Daily Show correspondent and Crazy Rich Asians star Ronny Chieng has debuted a new digital series on Comedy Central.
Singles Day: An ensemble romantic comedy from New Line and Warner Bros. set in China during the titular holiday.
Awkwafina: Crazy Rich Asians scene-stealer Awkwafina (aka Nora Lum) is developing a self-titled show for Comedy Central based on her own experiences as a fame-seeking twenty-something in Queens. Due in 2019.
Birthright: Stand-up comedian Joel Kim Booster is developing a show based on his own life, described by Deadline as a single-camera comedy about "a child born in South Korea before being adopted by white, Midwest evangelical parents. When it comes apparent to all involved he's gay, the young fish out of water goes in search of his birth mother in the hopes they can reconnect."
Slanted, an HBO drama pilot about four Asian-American women;
An indie take on Romeo and Juliet featuring Chinese immigrant teens in fashion designer Phillip Lim's first venture into the film world;
A biopic based on the life of Japanese-American activist Yuri Kochiyama developed by journalist Lisa Ling and Nina Yang Bongiovi;
A new Amazon Studios drama series from "Crazy Rich Asians" author Kevin Kwan;
An Apple series adapting Min Jin Lee's 2017 historical epic novel "Pachinko," which traces a Korean family throughout the 20th century.
As Searching opens wide in theaters on August 31, 2018, all eyes will fall on the John Cho thriller, which stands to prove that the crazy success of Crazy Rich Asians was not a fluke. And it stands to prove that Asian-Americans are movie stars who can headline a blockbuster. Heaven knows that Hollywood has dismissed us long enough.