Classic Nickelodeon Shows Coming To Streaming Through VRV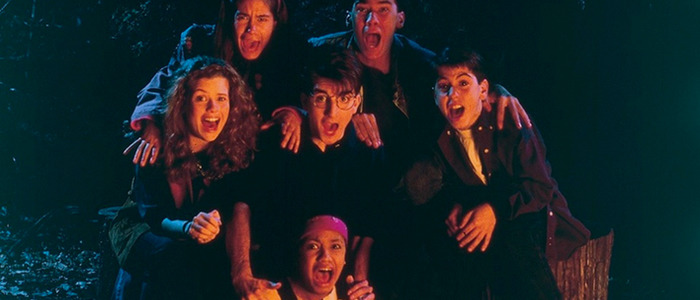 The dream of the '90s is alive on NickSplat. The Nickelodeon streaming channel available on VRV is now offering a whole slew of classic shows from the 1990s, including Clarissa Explains It All, Kenan & Kel, Are You Afraid of the Dark? and many more. Fans of nostalgia and baggy clothes take note!
NickSplat, a channel on the streaming service VRV, is gearing up to offer 30 classic Nickelodeon shows for your viewing pleasure. According to THR, "viewers will be able to access a rotating selection of 300 episodes from the likes of All That, Are You Afraid of the Dark?, Clarissa Explains It All, Doug, Kenan & Kel, Legends of the Hidden Temple and Rocko's Modern Life." Other titles include AAAHH!!! Real Monsters, CatDog, The Angry Beavers and The Wild Thornberrys, with more expected to be announced soon.
Just the act of reading all those titles back to back triggered a weird nostalgia rush in my brain. I watched almost all of those shows growing up – my personal favorite being Are You Afraid of the Dark?, a series about a group of nerds telling each other scary stories in the woodlands of Canada. Legends of the Hidden Temple was also a blast – a game show sending kids into a temple-like obstacle course featuring a giant talking stone head. It was almost impossible for contestants to win.
Are You Afraid of the Dark?
The prospect of being able to stream all these shows in one place is mighty tempting – but it would require signing up for yet another streaming service. This is the first I'm even hearing about VRV, which describes itself as "a new video experience where you can watch awesome channels like Crunchyroll, Rooster Teeth, Tested, Funimation, Cartoon Hangover, and more... all in one app. VRV is available on mobile devices, PS4, Chromecast, Roku, Xbox One, and web. Currently VRV is only available in the United States."
VRV
NickSplat will be available as a $6-per-month as a standalone channel on VRV, which isn't a bad price, all things considered. It's lower than Netflix, at least. It will also be bundled in with VRV's $10-per-month premium membership option.  If you're itching to try NickSplat, but aren't keen to sign-up for VRV, you might want to wait things out. THR says that while VRV "is the launch partner for NickSplat's digital channel", NickSplat will "likely will be distributed on other platforms in the future."