'True Detective' Season 3 Trailer: Mahershala Ali Hunts The Past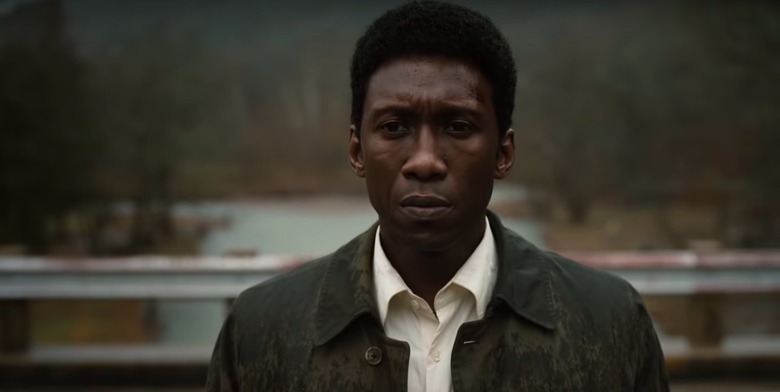 The long-awaited trailer for True Detective season 3 is here. And it looks like it's set to bring back the signature weirdness that catapulted the HBO crime drama into the pop culture stratosphere in the first season. Now with Oscar winner Mahershala Ali leading the latest season of detective anthology series, it seems that True Detective could redeem itself from its polarizing secondseason.
True Detective Season 3 Trailer
"My whole brain's a bunch of missing pieces."
True Detective season 3 will follow Ali's Detective Wayne Hays as he attempts to piece together the fragments of his past. Like the first season, True Detective season 3 looks as twisty and dreamy as could be, chronicling a detective's grappling with a case over several decades. The logline describes the season as telling "the story of a macabre crime in the heart of the Ozarks, and a mystery that deepens over decades and plays out in three separate time periods."
Ali plays Wayne Hays, a state police detective from Northwest Arkansas, while Stephen Dorff (Immortals) plays his partner, Roland West, an Arkansas State Investigator whose career has been shaped by a baffling crime Arkansas. Rounding out the cast is Ray Fisher (Justice League) as Wayne's son and Carmen Ejogo (Selma) as Amelia Reardon, an Arkansas schoolteacher. The season also stars John Charles Dickson and Sarah Gadon.
I can't help but get excited for the third season of True Detective, even after being horribly disappointed by the lethargic second season. Ali presents a huge selling point, coming off an Oscar win for his stirring performance in Moonlight. If anyone could take True Detective's penchant for being a character actor vehicle and run with it, the tremendously talented Ali could.
True Detective creator Nic Pizzolatto returns to pen the entire season, as he has for the past two seasons. He will co-write the fourth episode with Deadwood creator David Milch and split director duties with Jeremy Saulnier (Blue Ruin, The Green Room) and Daniel Sackheim (The Leftovers, Game of Thrones, The Americans).
No premiere date has yet been set, but True Detective will return to HBO for its third season sometime in January 2019.