Kristen Stewart Reveals How The 'Charlie's Angels' Reboot Will Be Different From Previous Versions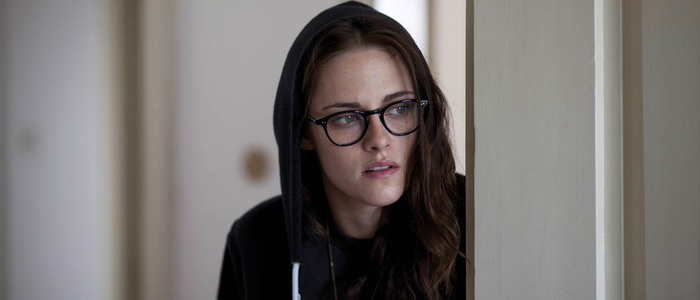 Elizabeth Banks is set to helm a Charlie's Angels reboot, and now we have an idea of what her approach to the material will be. According to star Kristen Stewart, we can expect the new Charlie's Angels to be grounded, and much different than the previous Charlie's Angels films starring Cameron Diaz, Drew Barrymore and Lucy Liu.
The new Charlie's Angels hasn't started shooting yet, but Kristen Stewart is already getting into character. The actress, who will co-star in the film along with Naomi Scott and Ella Balinska, spoke to Entertainment Tonight (via THR) about Elizabeth Banks' new take on the material. "We are not trying to do an impression of the last one," Stewart said in reference to the previous films  – Charlie's Angels and Charlie's Angels: Full Throttle. Stewart added:
"The re-imagining is so grounded and well intentioned and really shows the way women can work together now. It tries to be warm and funny, but it lacks a kitch element that we have seen before that works so well."
Director Banks co-wrote the script with Jay Basu. Banks will also appear in the film as Bosley, who manages the detective agency of the mysterious, never-seen Charlie Townsend. Bill Murray played Bosley in the first Charlie's Angels film, while Bernie Mac took over the part in Full Throttle. There's no word on just when the film is going to start shooting, but Stewart stated she's in the midst of fight training for the film at the moment, and is set to meet her two co-stars very soon. "But all I am doing lately is talking to Liz, and can't wait to meet the other girls and I leave on Sunday," Stewart said.
There's not a whole lot of specifics here, but the fact that Stewart is referring to the film as "grounded" is a bit interesting. The Charlie's Angels TV show wasn't exactly high drama, and the two previous films went for over-the-top comedy. Does this mean we're getting a serious, gritty Charlie's Angles? I sure as hell hope not, because that would be a bit weird. But Stewart stresses several times in the interview that Banks is " genuinely naturally funny", which hints that the film will likely be comedic. Somewhere between "grounded" and comedic" exists the new Charlie's Angels reboot.
I remain optimistic about this project for the time being. Banks is talented, and I think Stewart has evolved into one of the most interesting actresses working today – a far cry from her Twilight days. The new Charlie's Angels will follow "the next generation of Angels working for the mysterious Charlie. Since the original films, the Townsend Agency has grown considerably and gone global, providing security and intelligence services to a wide variety of private clients with offices and highly-trained teams worldwide. This film focuses on one of those teams."
Charlie's Angels opens September 27, 2019.