Watch Out For Lardo: 'Top Gun 2' Character Names Revealed In Casting Breakdown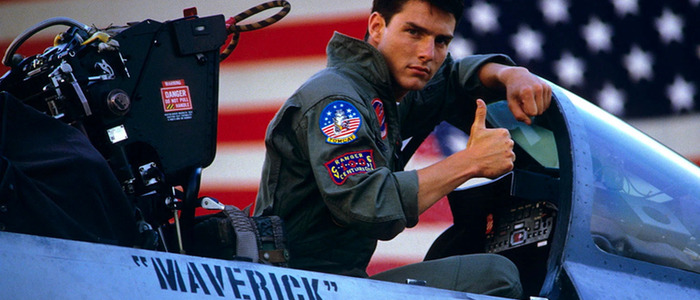 Top Gun: Maverick is in the midst of a casting blitz. A whole slew of actors, including Ed Harris and Jon Hamm, recently signed on for the Tom Cruise sequel. Now, some Top Gun 2 character names have surfaced, giving us an idea of the many new characters Cruise's Pete "Maverick" Mitchell will be sharing the screen with. Fair warning: these names are goofy.
The original Top Gun featured a whole bunch of fighter pilots with memorable nicknames. Maverick, Iceman, Goose, Viper, Wolfman, Merlin, Hollywood, and so on. Top Gun: Maverick is following suit, with a plethora of new nicknames for your viewing pleasure.
got their hands on a casting breakdown for the film, and its a doozy.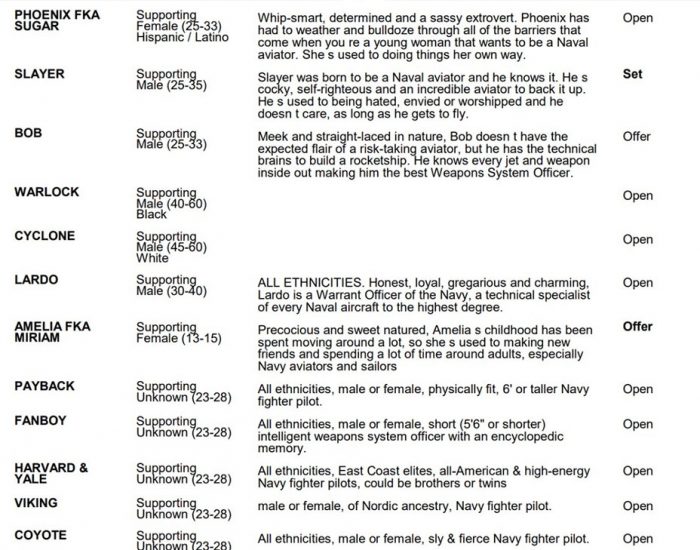 Tag yourself, I'm "Payback." There's a chance some of these roles have already been cast. The bulk of the characters on here seem to be fighter pilots, and Jay Ellis and Danny Ramirez were both recently
as pilots in the film. There's also some descriptions of how the characters are to be portrayed: "Whip-smart, determined and sassy!"; "Slayer was born to be a Naval aviator!"; "Male or female, of Nordic ancestry!", and so on. And then there's Lardo. Where does Lardo fit in? I'm really hoping Lardo is Ed Harris' character, but Harris is too old for the 30-40 range. Maybe they made an exception, though. Maybe they took one look at Ed Harris and said, "There's our Lardo."
What does all this tell us about Top Gun: Maverick? Not a whole lot, beyond the fact that there are going to be a slew of characters with silly nicknames. The majority of these characters are listed as being as in their mid-to-late 20s, which seems to confirm the sequel is going to lean heavily on a whole new generation of characters. While Tom Cruise is, of course, back for the film, his character is also training the younger Bradley Bradshaw (Miles Teller), son of the late Goose. This hints at a film cut from the same cloth as Creed – the older star of the original comes back to train a new hero.
Beyond that, specific plot details of Top Gun: Maverick are scant. At one point, a script focused on drone warfare, but director Joseph Kosinski changed that when he landed the gig. "Personally, I would never want to see a movie about drones. For me Top Gun has always been not about fighter planes," the director 
. "It's been about fighter pilots." The casting breakdown above, loaded with pilot names, confirms that's still the case.
Top Gun: Maverick opens July 12, 2019.