TV Bits: Anthony Bourdain, 'Rick And Morty', 'The Good Place', 'Barry', 'Dirty John', And More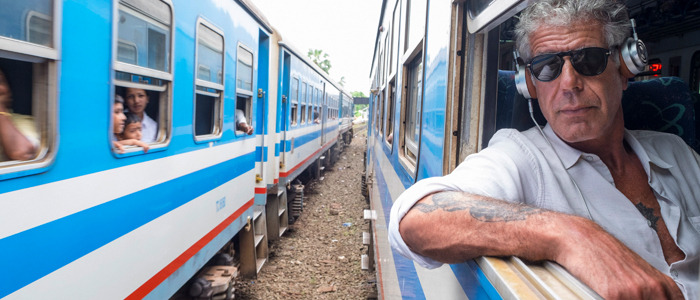 In this edition of TV Bits:
Adult Swim's Rick and Morty gets an anime-style teaser
The Good Place gets a poster for its upcoming third season
Two guest stars of the new Magnum P.I. reboot have been announced
The two-hour finale of NBC's Timeless is coming soon
CNN is making a full-length documentary about chef/TV personality Anthony Bourdain
Eric Bana and Connie Britton appear in the first look photo of Dirty John
#RickandMorty pic.twitter.com/YDbPxjZVMg

— Rick and Morty (@RickandMorty) August 21, 2018
While this Rick and Morty teaser doesn't feature any actual footage from the upcoming season of the show, it does feature a riff on the opening credits of the X-Men animated TV series.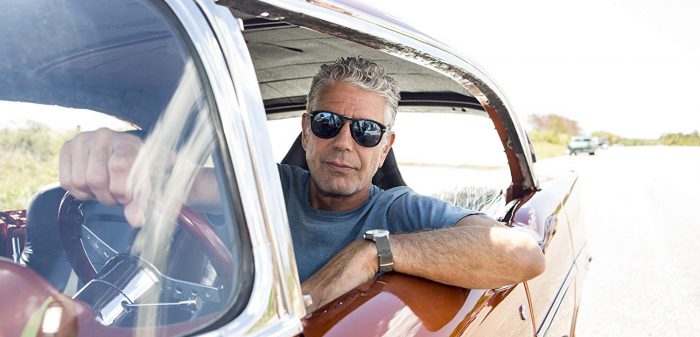 CNN has announced that they're developing a full-length documentary about the late, great Anthony Bourdain, the superstar chef who took his own life earlier this year. But here's the cool part: the doc will play in theaters – starting with the festival circuit – before eventually getting a wider release and then heading to the small screen on CNN itself. I still have a few episodes of Parts Unknown on my DVR because the loss of Bourdain is still too raw for me to watch them, but this "definitive" doc should be a nice way to learn more about him.
The CW has released two new promos for its reboot of Charmed. With this and Suspiria coming out soon, it looks like witches are making a comeback in 2018.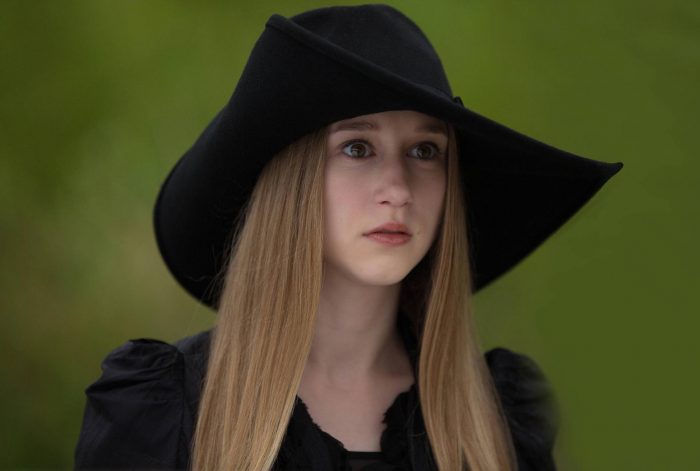 EW has learned that actress Taissa Farmiga will be reprising her roles from Coven and Murder House in American Horror Story: Apocalypse. We'll find out exactly how that will play out when the series premieres on September 12, 2018, but in the meantime, I'm also holding out hope that Oscar Isaac shows up in his role from X-Men: Apocalypse. "Leeeaaarrrrrnniiinnnnnggggg..."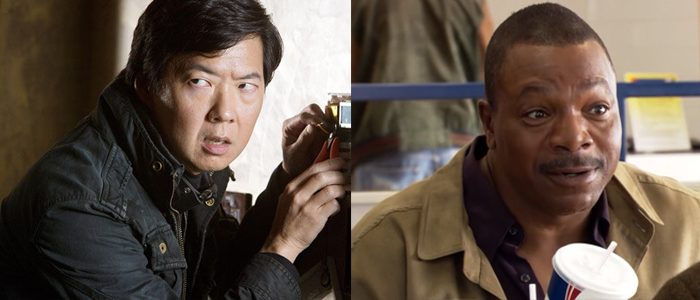 Ken Jeong (Crazy Rich Asians) and Carl Weathers (Action Jackson) will guest star on the first season of CBS's reboot of Magnum P.I. Jeong will play "Lee Ji-Won, a local old-school private investigator who plays poker with Magnum (Jay Hernandez)." Meanwhile, Weathers will play Dan, "an old-school Marine who's struggling to pay his bills as a fisherman." Dan enlists Magnum's help to track down his 350-pound tuna fish worth $350,000. (No, that is not a joke. That is the actual plot.) Take that tuna, throw it in a pot, add some broth...baby, you've got a stew going!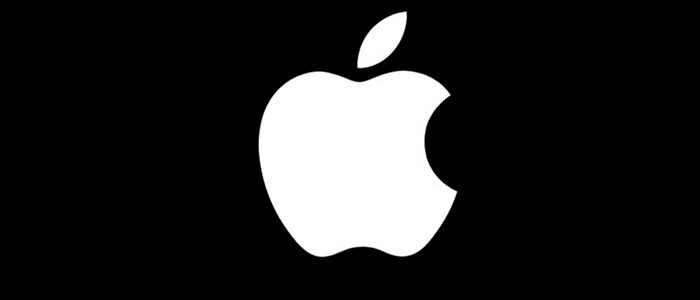 Apple has secured the rights to Nathaniel Rich's recent New York Magazine story Losing Earth, which explored the story of "a small group of American scientists, activists, and politicians who, between 1979 and 1989, tried to save the world from the ravages of climate change before it was too late." Apple will turn it into a TV series – assuming that they ever reveal to the public how to watch any of the original shows they're currently stockpiling.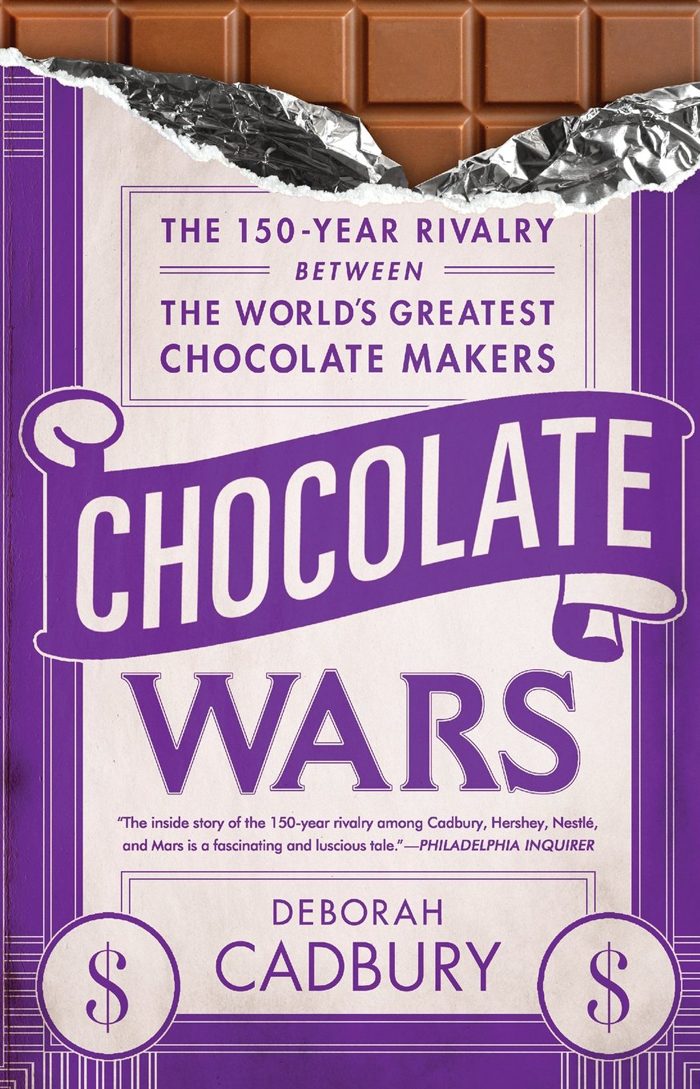 The 2010 book Chocolate Wars is getting a TV adaptation. The show will track the invention of the chocolate bar and the battle between companies like Nestle, Cadbury, Mars, Hershey, and more to establish dominance in the chocolate industry. The book spans a time period of over 150 years, so it'll be interesting to see what particular era the show decides to hone in on or if they'll be ambitious enough to tackle the entire story.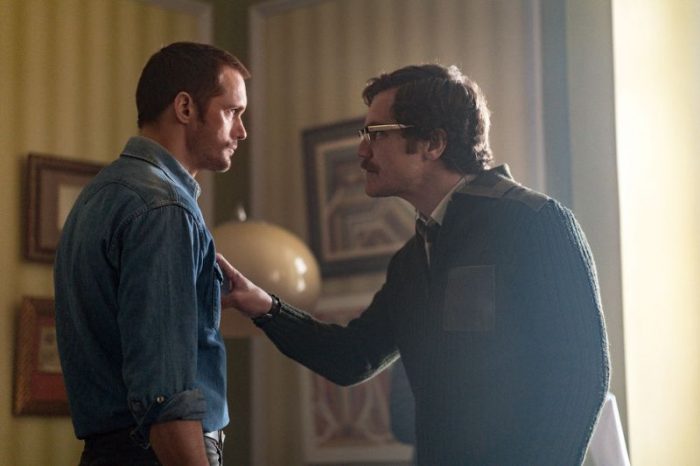 AMC's small screen adaptation of The Little Drummer Girl has a premiere date. The three-night television event, which is based on author John le Carre's spy novel and directed by Park Chan-wook (Oldboy, The Handmaiden), will feature two-hour episodes, and they'll air from November 19 to November 21, 2018 at 9:00 PM ET/PT. Here's the synopsis:
Blurring the fine lines between love and hate; truth and fiction; and right and wrong; the series weaves a suspenseful and explosive story of espionage and high-stakes international intrigue. Set in the late 1970s, the pulsating thriller follows Charlie, a fiery actress and idealist whose resolve is tested after she meets the mysterious Becker while on holiday in Greece. It quickly becomes apparent that his intentions are not what they seem, and her encounter with him entangles her in a complex plot devised by the spy mastermind Kurtz. Charlie takes on the role of a lifetime as a double agent while remaining uncertain of her own loyalties.
Alexander Skarsgard, Florence Pugh, and Michael Shannon will star.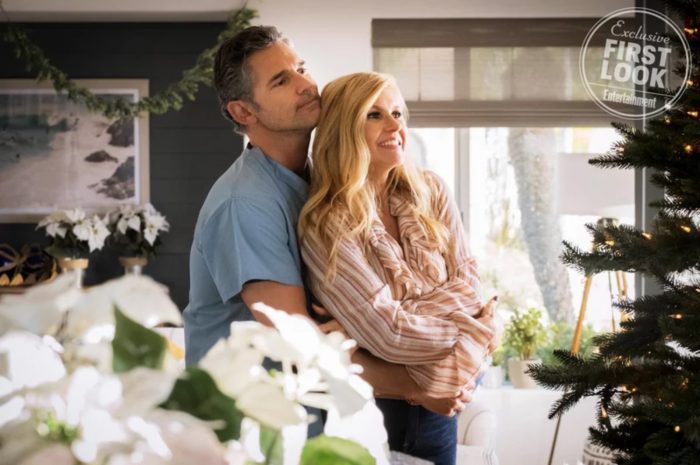 Entertainment Weekly has our first look at Bravo's Dirty John, a TV retelling of the podcast of the same name. The podcast is a compelling story of scheming and deception, but this picture is lame is hell. It looks like a stock photo that would be inside a picture frame at Target. Here's hoping the show has more up its sleeve when it premieres this fall.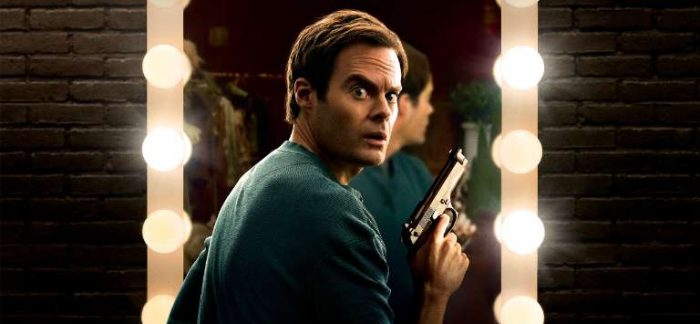 Director Hiro Murai (Atlanta, This is America) is returning to the director's chair for season 2 of HBO's Barry. He directed one of the most memorable episodes of the first season, and creator/star Bill Hader says Murai is coming back for more. Hader told IndieWire:
"Hiro Murai is directing the first two, which is cool, then I'm directing two, [co-creator] Alec [Berg] is directing two, Liza Johnson is directing one, and a woman named Minkie [Spiro], who just directed Kidding, [is directing one]. We've got a really fucking cool group of people this season, but also it was like, 'How the hell did we get Hiro to do this? This is so cool.' Everybody wants him right now, so when he said yes, I was like, 'He said yes?!' [laughs]"
.@NBC and @SPTV have approved stories for 2 Hour Event @NBCTimeless finale to air in December.

— Timeless Writers (@TheTimelessRoom) August 23, 2018
The writers of NBC's Timeless have announced that a two-hour series finale episode will air in December. The show was cancelled after season 2, but after a massive fan outcry over the cliffhanger ending, the network decided to give the creators an opportunity to provide a satisfying conclusion.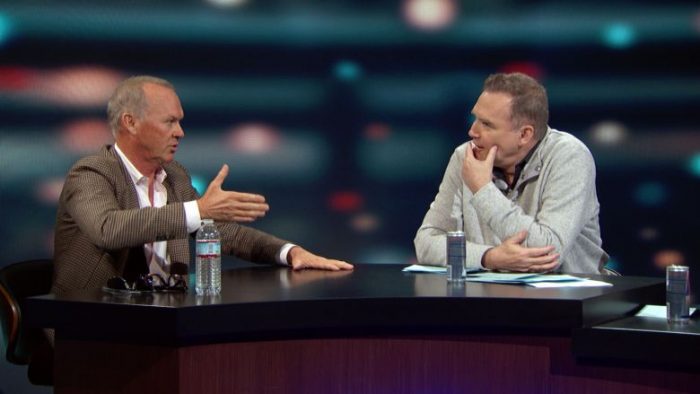 Norm Macdonald's new Netflix interview show has announced its first batch of guests, and this is one hell of a list: Jane Fonda, Michael Keaton, Chevy Chase, Drew Barrymore, David Spade, David Letterman, Judge Judy Sheindlin, Lorne Michaels, Billy Joe Shaver, and M. Night Shyamalan. Whoa. Seeing how all of them handle Norm's unique personality should be very interesting.
The series debuts on September 14, 2018.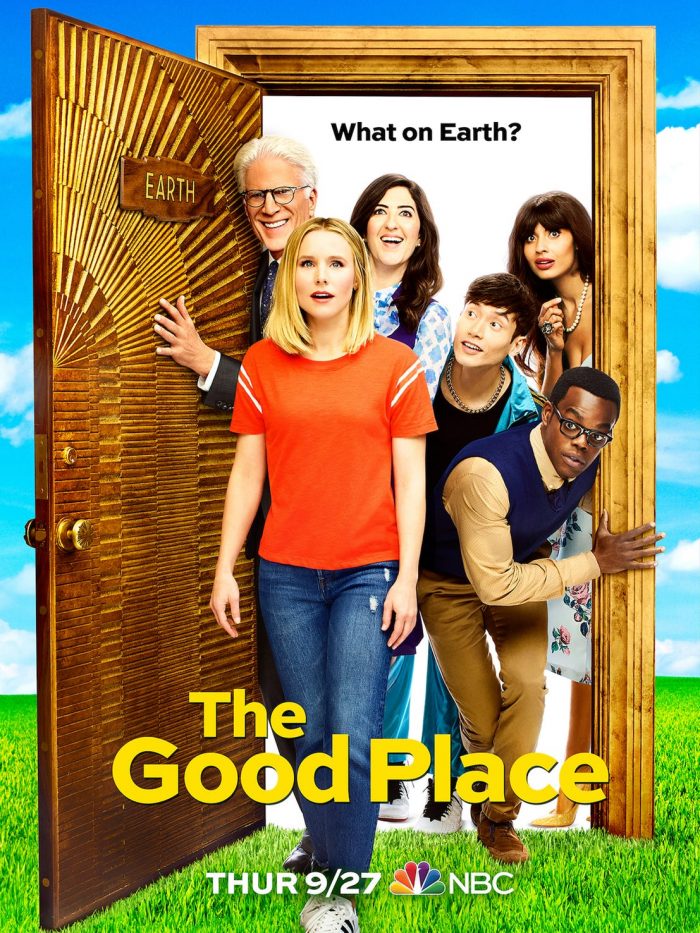 And finally, here's the poster for The Good Place season 3. I'll avoid spoilers for those who might still need to catch up – I thought the trailers looked dumb, but I finally caught up and boy am I glad I did – but let's just say that things are going to be very different moving forward this season. I can't wait until it comes back almost exactly a month from now.