Sequel Bits: 'Venom', 'Train To Busan', 'The Nun', 'Halloween', 'Goosebumps 2', 'Sherlock Holmes 3', 'Call Me By Your Name', 'Fantastic Beasts'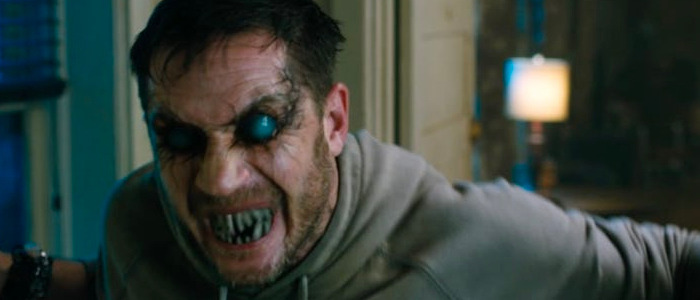 In this edition of Sequel Bits:
Tom Hardy says he's contracted for three Venom movies, so hopefully he'll get to repeat that "Turd in the wind" line two more times.
A Train to Busan sequel is in the works.
BOO!!!! TIME FOR A LOUD NEW NUN TEASER!! BANG CLANG BOOM!
Hear a super-quick snippet of John Carpenter's new Halloween score.
Goosebumps 2 has a new trailer.
Robert Downey Jr. teases Sherlock Holmes 3.
Michael Stuhlbarg says Luca Guadagnino really wants to make that Call Me By Your Name sequel.
Learn all about one of the new Fantastic Beasts locations.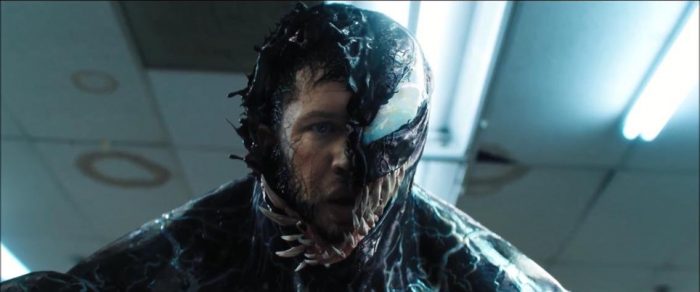 Venom isn't out yet, but early box office tracking has been positive. Does this mean we're in for some Venom sequels? It's a definite possibility, and star Tom Hardy has confirmed he's signed on for at least three films. "I'm open to whatever you want to do with it," the actor told
. "We've signed up for three of them. So it's very much an open case. We'll see what people's responses are to it. I think it's an awesome character. I love playing both of them. It's an amuse-bouche, and for Sony, it's the Venom-verse launched in isolation, as it were." I remain skeptical of this whole endeavor – the trailers are bad – but I like Hardy. So if he makes the first Venom work, sequels couldn't hurt.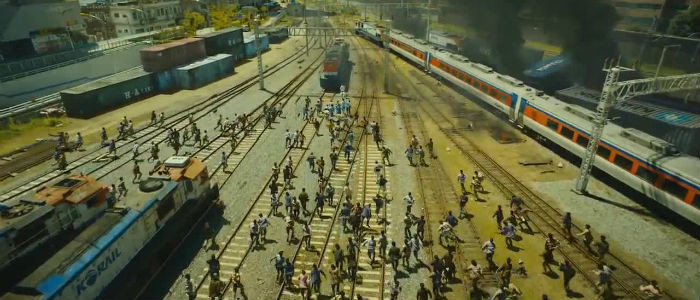 The zombie genre has mostly been done to death, but every once in a while, a film comes along and reinvents the wheel, so to speak. Train To Busan is a great example: director Yeon Sang-ho found a way to make a zombie movie seem fresh and emotional with his South Korean horror-drama. Now, the filmmaker is working on a sequel. 
 reports the follow-up is tentatively titled Peninsula, and "will revisit the same zombie virus that was seen in the original movie, except this time the focus will be expanded to the entire Korean peninsula." The sequel is expected to start shooting next year.
The Nun, the latest entry in the Conjuring Universe, has a loud new teaser to give you the creeps. Some poor sap finds himself trapped in a coffin, screaming his head off. He starts flicking a lighter in the darkness, which can only mean one thing: the minute there's enough light, a ghoul's face is going to jump out and scream at him and us. That's what more or less happens here – a pair of hands grab this guy's head and shake it around (what an annoying ghost). The hands belong to the Nun, and she's having nun of this guy's bullshit, let me tell you. I like the Conjuring Universe for the most part, and I'm eager to see The Nun. But I'll probably wait for Blu-ray, because rude audiences have made going to horror movies a nightmare, and I'd rather just watch this from the comfort of my own home. If you want to brave the theater to see The Nun, the film opens September 7, 2018.
I'm so damn excited for the new Halloween, for a variety of reasons. One such reason is that John Carpenter, director of the original film and composer of the iconic Halloween score, came back to create the music for this film as well. A teaser for Carpenter's latest Halloween score is available, and it's...very, very brief. Look, I'll take what I can get until the full score is available, but this is a tad underwhelming. Mostly because it includes dialogue from the movie, which is entirely unnecessary. Just give us the tunes, man! What we hear here is appropriately moody and synth-y, and then the familiar Halloween theme kicks in right at the end. The score was composed by John Carpenter, Cody Carpenter, and Daniel Davies, and will be available on October 19, which is the same day Halloween opens.
The first Goosebumps movie was surprisingly fun, and maybe the sequel – Goosebumps 2: Haunted Halloween – will follow suit. Jack Black isn't returning as famed Goosebumps author R.L. Stine, but Slappy the Dummy is back, so there's that. I'm a sucker for anything Halloween-themed, so I'll definitely give this a shot, even though this new international trailer isn't great. In the sequel, "two boys face an onslaught from witches, monsters, ghouls and a talking dummy after they discover a mysterious book by author R.L. Stine." CGI ghosts and ghouls run amok in the process. Goosebumps 2: Haunted Halloween opens October 12, 2018.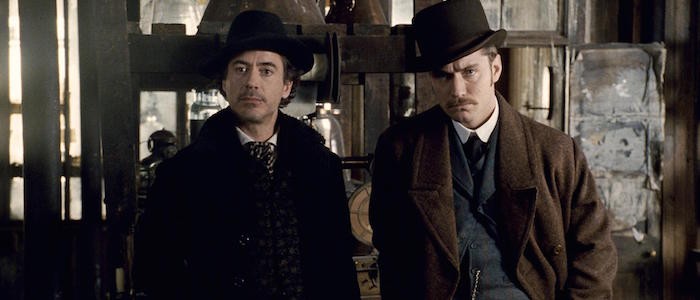 The Robert Downey Jr./Jude Law Sherlock Holmes films have a surprisingly strong following, and they've been box office hits. Warner Bros. announced that Sherlock Holmes 3 will hit theaters in 2020, which means Downey Jr. and Law will need to get back in action soon. Downey Jr. took to Twitter to confirm just that. You can see the tweet below. Guy Ritchie, who helmed the first two films, is rumored to be returning for the third, but nothing has been made official yet.
Practicing my Sherlock face. pic.twitter.com/Vs7kGF70Re

— Robert Downey Jr (@RobertDowneyJr) August 19, 2018
Director Luca Guadagnino has already expressed interest in making a Call Me By Your Name sequel, but there's been very little official movement on the follow-up film. But Michael Stuhlbarg, who delivered a phenomenal performance in the first film, insists that Guadagnino is committed to making the sequel happen. "He [Guadagnino] seems to think that we might be able to pick up the action a few years later...to see what's happened to these characters and the choices they've made, and life after this particularly momentous summer for them all. But it sounds like something he's serious about, and André Aciman is thrilled I think at the idea," the actor told
. Guadagnino's next film is Suspiria, hitting theaters in November. Perhaps he'll get to work on the Call Me By Your Name sequel in earnest once the press tour for Suspiria ends.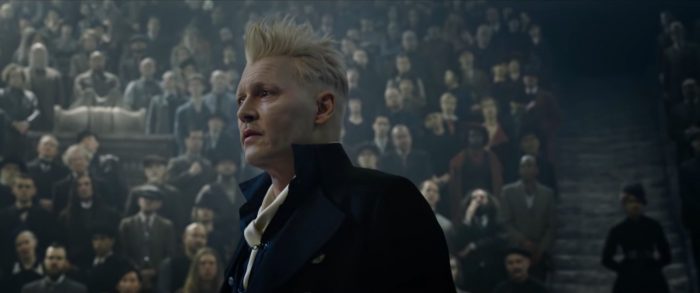 Fantastic Beast: The Crimes of Grindelwald movies the franchise's action from America to Paris, which means you can expect a whole new set of locations. One such location is the French Ministry of Magic, which producer David Heyman is very excited about. Heyman told
:
"I think the French Ministry is pretty bloody beautiful. I think it's one of Stuart [Craig]'s most beautiful sets. I think a lot of it will be augmented in the digital space, but the detail, the filigree... and also, just from a practical point of view, how it's been multipurpose. Because we go into different parts of the French Ministry, and we've had to repurpose one set for different levels and different things — and how flexible it is. ... From a visual point of view, it feels very French, and extraordinary magical."
Art Director Martin Foley is also excited about this spot, adding:
"All Jo [Rowling] said in the script was that it was this kind of nouveau building, and underground. And the problem with being underground is, there's no light. And nouveau is all about light and nature and these beautiful kinds of organic shapes. And when you're underground it's just like a big cave, you know? And so Stuart [Craig] decided to ignore pretty much the fact it was underground. He's put it underground, but it has a glass roof, and it's kind of a magical glass roof. There are all these domes and it's very similar to the gardens. There's a building in Paris it's quite similar to. But on the domes, there are projections of magical creatures being projected around. And we sculpted all of these beautiful statues."
The Crimes of Grindelwald opens November 16, 2018.