'Bewitched' Reboot From 'Black-Ish' Creator Kenya Barris And Yamara Taylor In The Works At ABC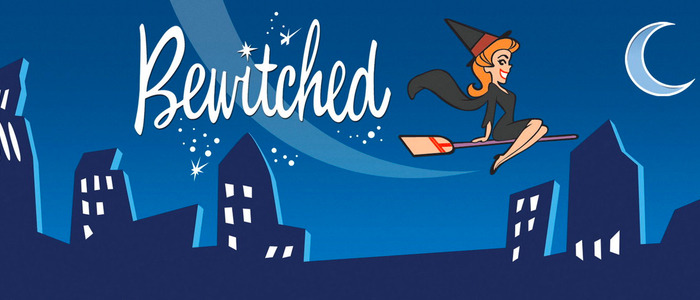 The time has come for yet another reboot. This time: Bewitched. Black-ish creator Kenya Barris recently ended his deal with ABC to head to Netflix, but as he was leaving, he took time to sell ABC on a Bewtiched reboot. The new take on the sitcom will feature an interracial blended family. Barris developed the new Bewitched with Black-ish writer and producer Yamara Taylor.
The 1960s sitcom Bewitched is back, again. Deadline has the news regarding the new Bewitched reboot from Barris and Taylor, stating the series will focus on "Samantha, a hardworking black single mom who happens to be a witch, marries Darren, a white mortal who happens to be a bit of a slacker. They struggle to navigate their differences as she discovers that even when a black girl is literally magic, she's still not as powerful as a decently tall white man with a full head of hair in America."
The original Bewitched ran from 1964 through 1972, and followed the marriage between mortal man Darrin and witch Samantha, who has decided to lead the life of a suburban housewife. Wacky shenanigans happened, usually involving Samantha wiggling her nose and causing magical mayhem to unfold. The show was heavily inspired by the films I Married a Witch (1942) and Bell, Book and Candle (1958).
Bewitched Credits
This isn't the first attempt to reboot the sitcom. ABC tried to develop a new Bewitched series in both 2011 and 2014, but neither projects managed to get their brooms off the ground. Despite this, ABC remained committed to making a Bewitched reboot happen, as they particularly loved the idea of family sitcom with a twist.
Then, of course, there was the much-maligned 2005 film adaptation starring Nicole Kidman and Will Ferrell. What's that? You'd like to forget all about that movie? I understand. Anyway, here's the trailer.
Bewitched Movie
Wow, that stinks!
Now back to the Bewitched reboot. Barris and Taylor's take on the material clearly sounds more progressive than previous incarnations, and while I have a knee-jerk reaction to the constant stream of TV reboots, this might just turn out well. Black-ish is critically acclaimed, and Netflix was more than willing to sign a lucrative deal with Barris for more projects. Bewitched is Barris' final project with ABC, and he'll serve as executive producer along with Taylor and Davis Entertainment's John Davis and John Fox.
No date for the new Bewitched has been announced yet, but I'd assume we'll see it sometime in 2019.