Trailer Roundup: 'It's Always Sunny In Philadelphia', 'Night School', 'King Lear', 'The Land Of Steady Habits' And More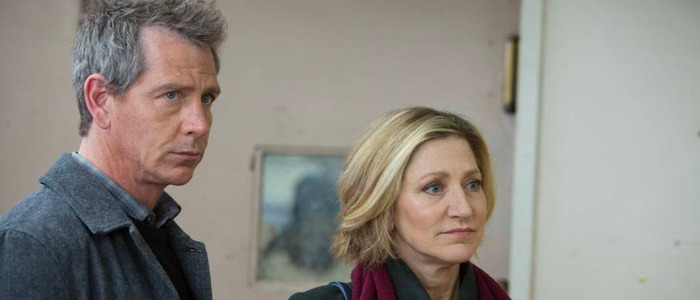 While we tend to highlight trailers for big movies around these here parts, it's important to remember smaller films (and also some TV shows) as well. That's where a good old fashioned trailer roundup comes in handy. In this edition, we have trailers for It's Always Sunny in Philadelphia season 13, the Tiffany Haddish comedy Night School, the new adaptation of King Lear, Nicole Holofcener's The Land of Steady Habits, and more.
It's Always Sunny in Philadelphia Season 13
It's Always Sunny in Philadelphia has somehow made it to season 13. I haven't watched the show since season 5, so I'm not up to date on it at all. But I continue to hear nothing but great things about it, so it must have managed to keep its momentum up all this time. Good work, Sunny. In the new season, "The gang has its hands full as Charlie hopes to have a child, Mac explores his sexuality, Dee takes feminism to new heights, and Frank tries to experience the greatest moment in Philadelphia sports history." Also, at some point, Rob McElhenney got ripped. It's Always Sunny in Philadelphia returns September 5, 2018 on FXX.
Night School
If you're making a new comedy, you have to cast Tiffany Haddish. It's the rule. Haddish stars in Night School alongside Kevin Hart for director Malcolm D. Lee (Girls Trip). The film "follows a group of misfits who are forced to attend adult classes in the longshot chance they'll pass the GED exam." It looks relatively funny! But this is also the third trailer for the film, which is more than enough. Night School opens September 28, 2018.
King Lear
A who's who of UK thespians star in King Lear, a new twist on a Shakespeare classic. The film updates the play to an alternate version of the present, and has Anthony Hopkins chewing the scenery every chance he can. In the story, "80 year-old King Lear divides his kingdom among his daughters, Goneril, Regan and Cordelia, according to their affection for him. When his youngest daughter, Cordelia, refuses to flatter him, hurt and angry Lear banishes her. With that fateful decision, family and state collapse into chaos and warfare." In addition to Hopkins, King Lear stars Emma Thompson, Emily Watson, Florence Pugh, Jim Broadbent, Andrew Scott, Christopher Eccleston, and Tobias Menzies. You can look for it on Amazon Prime September 28, 2018.
The Land of Steady Habits 
The Land of Steady Habits features Ben Mendelsohn wandering around Bed Bath and Beyond – what more do you need? Mendelsohn stars in the latest from Nicole Holofcener, playing a man who decides to leave "his wife (Edie Falco) in the hopes that it will renew his lust for life. However, he's quickly faced with the startling reality of his choices; he spends his days looking for things to decorate his empty shelves, sleeping with strangers and feeling terribly lost." Mendelsohn and Falco are both phenomenal performers, and Holofcener is a supremely talented filmmaker, so I'm excited for this. The Land of Steady Habits will play at TIFF before hitting Netflix September 14, 2018.
Age of Summer
The Age of Summer follows "a determined teenage boy struggles to find acceptance within the Jr. Lifeguards while juggling relationships and challenges in the summer of 1983." Based on the trailer, The Age of Summer is a charming, sun-drenched indie flick. I'll confess that I've grown a bit weary of coming of age tales – which seem to be in abundance suddenly. But this looks promising. The flick stars Peter Stormare, Jake Ryan, Brian Van Holt, Diarmaid Murtagh, Percy Hynes White, Kane Ritchotte, and Madeleine Wade. The film arrives September 7, 2018.
Hal
Finally, someone made a biopic about the murderous computer from 2001: A Space Odyssey! Oh, no, my mistake. Hal is actually about legendary director Hal Ashby. Ashby was part of the "New Hollywood" era that gave birth to names like Spielberg, Lucas, Scorsese, Coppola and more. But Ashby, who died before the New Hollywood movement came crashing down, isn't as talked about as much as those other filmmakers, which is a damn shame. Maybe Amy Scott's documentary will change that. The movie opens September 14, 2018.
Although Hal Ashby directed a remarkable string of acclaimed, widely admired classics throughout the 1970s—HAROLD AND MAUDE, THE LAST DETAIL, SHAMPOO, COMING HOME, BEING THERE—he is often overlooked amid the crowd of luminaries from his generation. Amy Scott's exuberant portrait explores that curious oversight, using rare archival materials, interviews, personal letters, and audio recordings to reveal a passionate, obsessive artist. Ashby was a Hollywood director who constantly clashed with Hollywood, but also a unique soul with an unprecedented insight into the human condition and an unmatched capacity for good. His films were an elusive blend of honesty, irreverence, humor, and humanity. Through the heartrending and inspiring HAL, you feel buoyed by Ashby's love of people and of cinema, a little like walking on water.
The Dawn Wall
One thing I'm positive I'll never do: go rock climbing. It just looks terrifying, and exhausting, and requires an upper-body strength I know I don't have. But for people who love rock climbing, here's the documentary The Dawn Wall. The doc follows "legendary free climber Tommy Caldwell [as he] tries to get over heartbreak by scaling 3000ft of an impossible rock face: the Dawn Wall of El Capitan." The only thing I know about El Capitan is that it was an OS release from Apple, which should tell you all you need to know about me. As for The Dawn Wall, the documentary certainly looks thrilling, and is no doubt worth checking out. The film arrives in select theaters September 14, then opens wide September 19, 2018.
The Bouncer
Jean-Claude Van Damme is The Bouncer, baby. This film (which is also called Lukas in some circles) has Van Damme as a "nightclub bouncer in his fifties who's taken punches, literally and figuratively, and struggles to raise his 8-year-old daughter." This looks stylish as hell. Van Damme has made a lot of direct-to-VOD junk in the later half of his career, but The Bouncer looks like a step-up. The Bouncer has already opened in France, and I imagine a U.S. release won't be far behind.
Rabbit
In Rabbit, "a woman has a vivid dream and becomes certain that she now knows the whereabouts of her missing twin sister." The thriller played at Fantastic Fest last year, and will be released this October. It looks suitably moody and bleak. Fun for the whole family, in other words. Here's a far more detailed synopsis from the Fantastic Fest website:
Maude and Cleo are twin sisters, albeit sisters who are estranged both emotionally and via distance. Maude has left to explore her own identity away from Adelaide, refusing to see her sister staring back at her when looking into a mirror. A year after she is told that Cleo has passed away, Maude becomes possessed by vivid visions and dreams of her twin's still-breathing existence, her kidnapping by a strange group of people and being held hostage in a remote bunkhouse with seemingly malicious intent. Upon journeying home, Maude teams up with detective Henry and Cleo's partner Ralph to find her sister. Their exploration into the outback to discover the truth unlocks a darker and more sinister revelation than her visions could imagine.