Hans Zimmer Composing 'Wonder Woman 1984' Score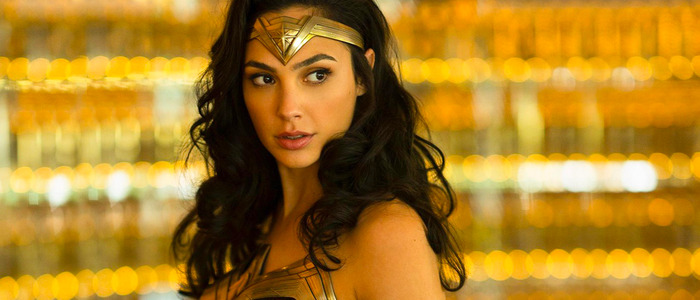 Wonder Woman 2 has a new sound. The prolific Hans Zimmer will compose the Wonder Woman 1984 score, taking over for Wonder Woman composer Rupert Gregson-Williams. Zimmer composed Wonder Woman's extremely badass electric cello theme for Batman v Superman, so he's no stranger to the character.
Hans Zimmer is adding yet another superhero soundtrack to his resume. Hans-Zimmer.com has confirmed the very, very busy composer has signed on to provide some groovy tunes for Wonder Woman 1984. This won't be Zimmer's first time providing music for Diana of Themyscira. The composer also worked on the now-iconic Wonder Woman theme in Batman v Superman. Zimmer developed the theme with cellist Tina Guo. Here's a video of Guo rocking the theme. WARNING: this video may blow your socks off, so be prepared.
Wonder Woman Theme
Rupert Gregson-Williams provided the music for the first Wonder Woman film. It's not clear why he's not returning for the sequel, but it could simply be a case of scheduling. Or it could be that Zimmer is one of the most sought-after soundtrack composers working today, and it would be silly to not hire him if you could.
"One thing that has bugged me forever is that our superhero movies are so masculine and male generated," Zimmer said when he was interviewed about the Batman v Superman score. "I wanted Wonder Woman to be... I wanted the music to be full of more female... but you know, I wanted a banshee wail, like you've never heard before. So my friend Tina Guo, who's an amazing electric cellist, basically typecast her, because whenever she picks up her cello that very nice, very sweet, very polite, young woman turns into a warrior princess in one go."
Other superhero soundtracks from Zimmer include Batman Begins, The Dark Knight (composed with James Newton Howard), and The Dark Knight Rises; Man of Steel, a soundtrack so damn good it makes you forget how disappointing the movie is; The Amazing Spider-Man 2; and the upcoming X-Men film Dark Phoenix. Zimmer also recently composed scores for Dunkirk, Blade Runner 2049, and the soon-to-be-released Widows.
Wonder Woman 1984 finds the Amazon warrior in the 1980s facing off against The Cheetah. Gal Gadot and Chris Pine both return from the first film, joined by new cast members Kristen Wiig and Pedro Pascal. Patty Jenkins is directing, with a script by Jenkins, Geoff Johns and David Callaham.
Wonder Woman 1984 opens on November 1, 2019.