Classic Monsters Maze Coming To Universal's Halloween Horror Nights; Six Flags Launches Hell Fest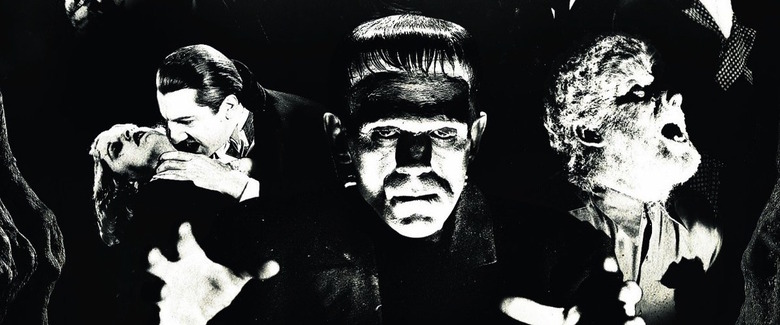 Theme park Halloween events are more aliiiive than ever. This year's theme park horror events are stepping up their game, with Universal's Halloween Horror Nights resurrecting cinematic icons through a classic monsters maze and Six Flags partnering with the upcoming movie Hell Fest.
Universal's Halloween Horror Nights
Universal Studios has been unleashing all manner of monsters and terrors on us in anticipation of this year's jam-packed Halloween Horror Nights. The annual event is gearing up to be more spectacular than ever, with the theme park creating mazes inspired by beloved horror properties like Stranger Things, Halloween 4, Poltergeist, The First Purge, and all things Blumhouse.
And just when you thought the theme park couldn't rustle up any more monsters to terrify you at the park's annual event starting on September 14, 2018, they resurrect a few classic movie monsters for their latest maze. A new maze will pay tribute to the classic Universal monsters The Wolf Man, The Invisible Man, The Phantom of the Opera, Dracula, Dracula's Bride, Frankenstein's Monster, The Bride of Frankenstein and The Mummy, and more. Better yet, legendary Guns N' Roses guitarist Slash will be scoring the entire thing.
Universal Creative Director John Murdy said of the maze:
"This maze is the ultimate melding of two of history's greatest icons – classic monsters and the top guitar player of all time. SLASH's intuitive understanding of the characters' struggles brings enormous depth to the maze to epitomize a living-movie experience for our guests."
The only way they could top this is if they slapped the Dark Universe logo in front.
Six Flags Goes to Hell Fest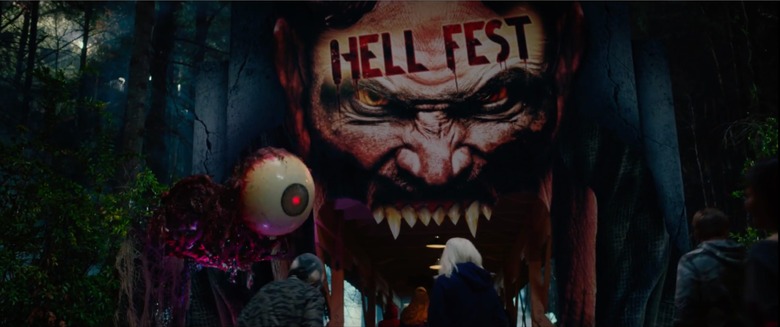 In collaboration with CBS Films and Lionsgate's latest horror movie release, Hell Fest, Six Flags is creating its own themed horror attractions for its annual Fright Fest event. The parks are launching new haunted attractions based on the movie at three Six Flags theme parks for this year's Fright Fest, which runs Fridays, Saturdays and Sundays from September 15 through October 31, 2018.
Hell Fest appropriately follows a group of teens who get terrorized by "a ghoulish traveling carnival that features a labyrinth of rides, games and mazes." And Six Flags guests can now experience that for themselves with the immersive experiences of The Hell Fest Maze.
Guests can venture into The Hell Fest Maze by walking through the Devil's Mouth, bringing them into a number of rooms that depict scenes straight from the movie, including:
The Mausoleum,an increasingly narrow corridor that forces guests to feel the touch of death;
The Mask Room a haunting room filled with floating white faces that could spring to life when visitors least expect it;
The Doll Room, filled with dolls straight out of the worst nightmares;and
The Torture Chamber, wherethe bodies of the disassembled, dissected and disemboweled wish to share their horrific ending.
But unlike most haunted houses, guests will actually be chased through the maze by "The Other," the movie's deranged antagonist.
Yeah, I don't know what it all means either, but you can find out come September 28, 2018, when Hell Fest hits theaters.