'Top Gun 2' Cast Rounds Out By Surrounding Tom Cruise With Much Younger People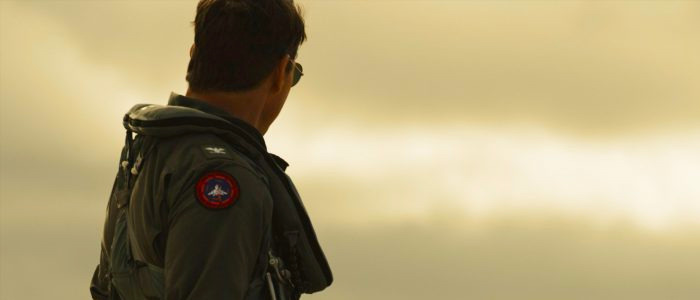 The Top Gun 2 cast continues to fill out by adding a whole slew of fresh-faced youngsters to star along old man Tom Cruise. Cruise returns for the sequel, Top Gun: Maverick, but it's clear from this recent casting that the film is going to be focused on a much younger generation.
Various publications are reporting some young whippersnappers are taking the highway to the danger zone to join the Top Gun: Maverick cast. Deadline has a list of names: Thomasin McKenzie (Jojo Rabbit), Charles Parnell (A Million Little Pieces), Jay Ellis (Insecure), Bashir Salahuddin (GLOW), Danny Ramirez (Assassination Nation), and Monica Barbaro (The Good Cop).
They join a cast that includes Cruise, Miles Teller, Jennifer Connelly and Val Kilmer. Cruise is back as Pete "Maverick" Mitchell, Teller is playing the son of Maverick's old wingman Goose; Connelly is the female lead, "a single mother who runs a local bar near the Navy base"; and Kilmer is back as Tom "Iceman" Kazansky.
Of this new group of actors, Parnell and Salahuddin are the only two that appear to be, well, adults – with Parnell playing an admiral and  Salahuddin playing an engineer. The rest of this bunch looks barely out of high school. McKenzie will portray the daughter of Connelly's character; Ellis and Ramirez are both playing pilots; and Variety reports Barbaro will be Teller's love interest.
We don't know a whole lot about the plot other than the fact that Cruise's Maverick will be training Teller's character. Based on this new casting, I think it's safe to say Maverick is going to lean heavily into a whole new generation of younger individuals taking over the Top Gun franchise. There's also probably a bit of inspiration from Creed in here as well, with the original, aging main character from the first film training the son of a dead friend.
At one point, an early Top Gun 2 script involved drone warfare, but director Joseph Kosinski changed that when he came on board. "Personally, I would never want to see a movie about drones. For me Top Gun has always been not about fighter planes," the director said. "It's been about fighter pilots."
But do people want to see a Top Gun sequel? Is nostalgia enough to carry the film to box office glory? Cruise has had continued success keeping the exciting, thrilling Mission: Impossible franchise alive, but he's had less success with other franchises. Is there enough Top Gun enthusiasm out there to bring back that loving feeling? We'll have to wait until Top Gun: Maverick's July 12, 2019 release to know for sure.