'Stranger Things 2' Featurette Dives Into The Show's Cinematography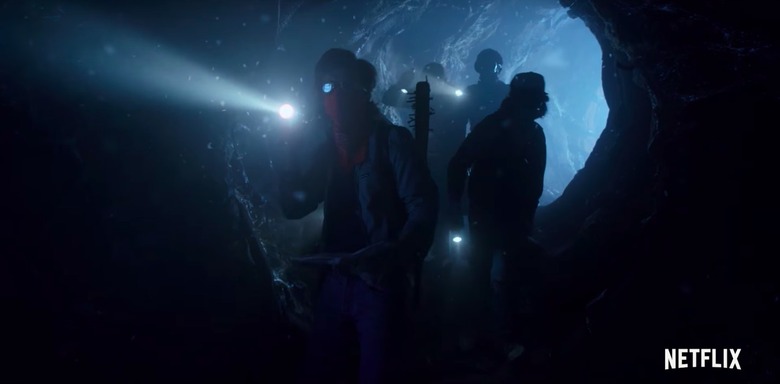 Stranger Things withdrawal is real. While we wait another year for the beloved sci-fi/horror series to return in 2019, Netflix teases out our anticipation with another featurette to remind us why we love the show. And to get some Emmy Awards campaigning in.
The latest Stranger Things 2 featurette delves deep into the show's cinematography, which showrunners Matt and Ross Duffer are determined to make as cinematic as possible.
Stranger Things 2 Featurette: Cinematography
When Stranger Things debuted in 2016, the sci-fi series was hailed as nostalgic tribute to '80s genre properties, from Stephen King to The Goonies. But the Duffer Brothers and director of photography Tim Ives are determined to for those tributes to be more than a few Easter eggs and cinematic parallels. No, they're building up the nostalgia from the ground up.
"We're basically trying to recreate the feeling that we got when we watches these movies, and we grew up watching a lot of movies from the '80s and the early '90s," the Duffer brothers say in the video featurette. So they tapped Ives, who was known for his work on Girls and the equally cinematic Mr. Robot, to help them hone the look of the show.
Ives explains that they "researched meticulously" everything from the kinds of lighting, camera angles, and low-budget techniques used the '80s, even if they're not "en vogue" today. A blue light that shines through a window to light interiors, for example, is something you would never see today. And it sometimes resulted in Ives using the most low-budget hacks to light a particularly stunning scene — such as the tunnels in the Upside Down.
"I've often said that flashlights lit those million-dollar tunnels," Ives says.
The featurette is the latest in Stranger Things' ongoing viral awards campaign, ahead of the Emmy Awards on September 17. While it's a fun and intriguing dive below the line, Netflix isn't even trying to hide that it's part of their "For Your Consideration" campaign, with that exact text flashing at the end. But you know, we're such Stranger Things trash that we'll take whatever morsels we get until the series returns in summer 2019.