'The Horrors Of Blumhouse' Returning To Universal's Halloween Horror Nights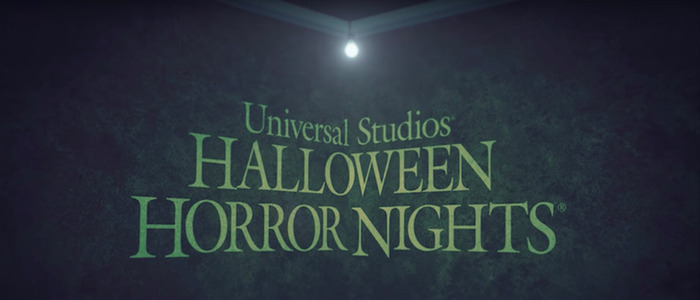 Halloween is just around the corner, which means it's almost time for sweaters, festive gourds, pumpkin spice everything, and, of course, Universal Studios' Halloween Horror Nights. This year, "The Horrors of Blumhouse" returns to Horror Nights, with mazes that focus on Blumhouse filmsUnfriended and Truth or Dare. Unfriended is about a haunted computer and Truth or Dare is about people who smile too much (I think?), so I'm not sure how this will work. Let's find out, shall we?
The Horrors of Blumhouse
Blumhouse has produced some memorable horror movies. They've also produced crap like Truth or Dare. You win some, you lose some. And while I don't think anyone really cared for Truth or Dare, that's not going to stop Blumhouse and Universal from adapting it into a new maze for Halloween Horror Nights. The new mazes will launch at Universal Studios Hollywood and Universal Orlando Resort, beginning Friday, September 14. Here's a breakdown of the Truth or Dare and Unfriended mazes:
At Universal Studios Hollywood, "The Horrors of Blumhouse: Chapter Two" maze takes guests on a terrifying journey that begins at the entrance to a dilapidated movie theatre, where a compilation of horror films play out in real life. In Blumhouse's Truth or Dare, guests will succumb to an ancient curse that has been unleashed by a group of unsuspecting college students....forcing them to play a game where the stakes are life and death. In Unfriended, guests become pawns to a supernatural entity that has invaded a chat room. Drawing inspiration from Blumhouse Productions' infamous opening title sequence, the final feature will lure guests into a creepy old house to answer desperate cries of help...only to discover that they have actually entered a paranormal world where real-life nightmares threaten to trap them forever in misery.
I guess that sounds okay, although I'm still surprised Truth or Dare is factoring into this. But hey, you have to use what you have. And that's not all. There will also be mazes based on Happy Death Day and The First Purge.
At Universal Orlando Resort, "The Horrors of Blumhouse" maze will bring guests face-to-face with the most gruesome scenes from the déjà vu thriller Happy Death Day, as well as from The First Purge, the newly-released prequel to The Purge series. In Happy Death Day, guests will be transported to the film's college town, where they will be forced to relive the last day of a student's life over and over again...until she breaks the murderous cycle. Then, in The First Purge, guests will run for their lives as menacing citizens from the film hunt them as part of the first barbaric government experiment where all crime is declared legal for 12 hours.
Here's a video from last year's Horrors of Blumhouse experience, if you'd like an idea of how this all goes down.
Horrors of Blumhouse 2017
For more information about Halloween Horror Nights at Universal Studios Hollywood and Universal Orlando Resort, visit www.HalloweenHorrorNights.com.