Renée Zellweger To Star In Netflix Series 'What/If' From Robert Zemeckis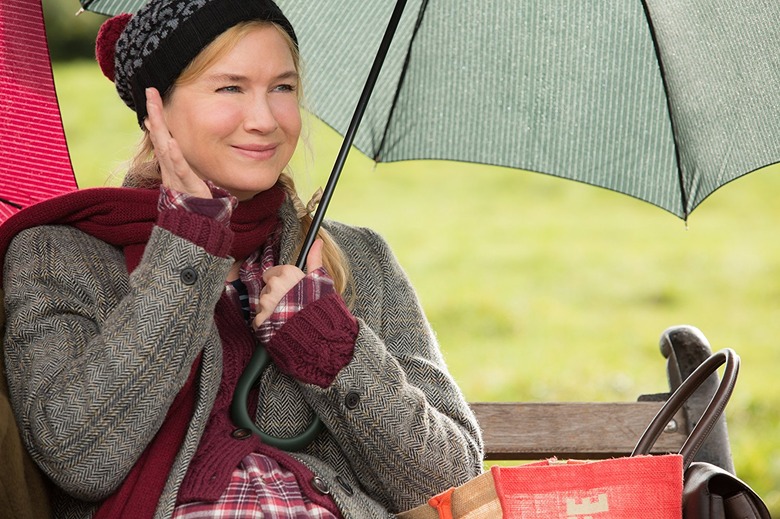 Renée Zellweger is the latest Hollywood star to make the move to TV. The Bridget Jones's Baby actress is heading to the small screen with a Netflix series that has just as big names behind the camera as it will in front of it.What/If is a social thriller anthology series that hails from Revenge creator Mike Kelley and beloved filmmaker Robert Zemeckis. And the first season will feature Zellweger in a meaty starring role.Deadline reports that Zellweger has been tapped to star in Revenge and Swingtown creator Mike Kelley's Netflix series What/If, a thriller anthology series that tackles a different morality tale each season. True to its title, the Netflix series tackles the "what if" of it all. What/If explores "the ripple effects of what happens when acceptable people start doing unacceptable things," according to Deadline, with each season set to be inspired by "culturally consequential source material."
Zellweger stars in the 10-episode first season as a mysterious and powerful woman who makes an ethically ambiguous deal with a pair of struggling newylweds who are in dire need of fast cash.
Here is Zellweger's character description according to Deadline:
"Zellweger's Anne is a shrewd and mercurial San Francisco venture capitalist. She is magnetically charismatic, seductive, charming, even vulnerable when it serves her purpose. But she's also a virtuoso of deception with a cauldron of destructive secrets, including a deeply buried metaphorical deal with the devil that set the course for her life back when she was still just a girl herself."
The Oscar winner has a one-year series regular deal for What/If, which is in line with the show's anthology nature. But there's a possibility that, if successful, What/If could follow the example of American Horror Story and feature returning cast members. But it's also likely that the series will be more along the lines of Fargo, which somehow managed to outdo its spectacular, star-studded casts and stories every season.
Zemeckis produces What/If, which is written by Kelley, directed by Phillip Noyce, and produced by Page Fright, Atlas Entertainment, and Compari Entertainment in association with Warner Bros. Television.
There is no set release date yet for What/If.