Peter Berg's Long-Awaited Rihanna Documentary Is Coming Soon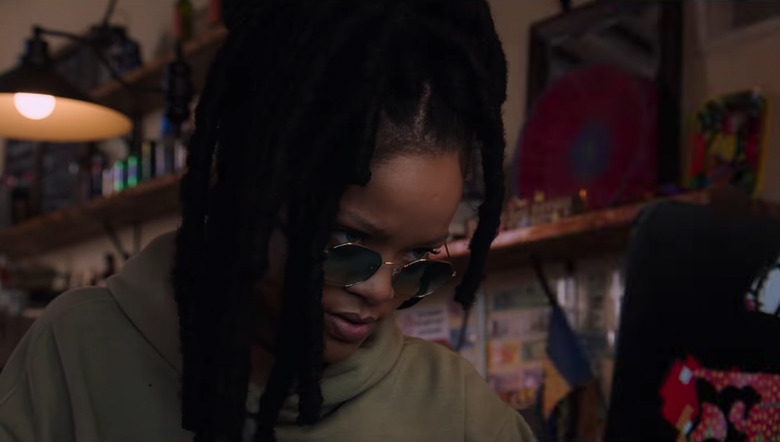 Rihanna fans have more to look forward to this year than maybe another album. Director Peter Berg's (Mile 22) documentary about the musician, which he's been working on for three years, will finally come out before the end of 2018. The filmmaker recently told us a bit about the untitled Rihanna documentary, which he calls a "pretty comprehensive profile."
Berg and Rihanna first collaborated on Battleship, which was the singer's first feature film, and their doc was announced over three years ago and described as an "unfiltered look into Rihanna's life and how she's ascended to become a global icon." Berg and his production company, FILM 45, reportedly set out to make a documentary along the lines of D.A. Pennebaker's classic Bob Dylan doc, Don't Look Back.
Berg wanted to tell the story of "a young artist at the top of her professional field" in a movie that's "much more a character study than a music film." Since news first broke about the doc, we haven't heard much about it, but Berg told us we'll see it within the next two months, whether in theaters or on a streaming service:
I think she's an extraordinary young woman and it really is kind of a pretty comprehensive profile of what goes in to making her this talent that she is. The work ethic, the talent, luck, the hustle, the vision. She's a really, really interesting woman and the movie will be out in about a month and half, two months we'll be able to start showing it.
Something that makes the documentary so exciting is that when Berg depicts legends on camera, like boxing trainer Freddie Roach for an HBO series or Wayne Gretzky for the 30 for 30 episode "Kings Ransom," he gets up close and personal. Berg shows giants in intimate and revealing moments, while also digging deep into their world and profession. To see Rihanna at work or off-the-clock in that sort of immersive fly-on-the-wall style could make for an extraordinary experience.
Berg revealed more to Hot 97 about the documentary, telling the radio show he had the opportunity to film Rihanna in the recording studio. "I've never experienced hours like that team goes," he said. The director went on to praise the artist for a work ethic "unlike he's ever seen," which is incredible and why she's Rihanna.
What Else Rihanna is Working On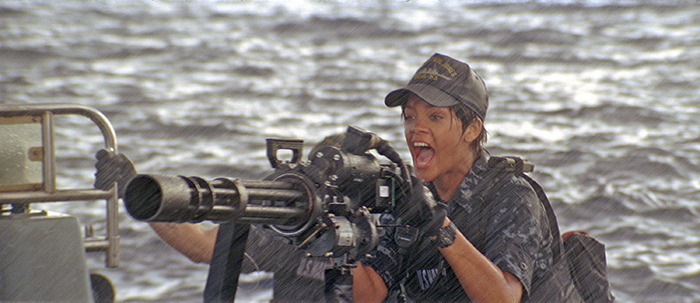 When I interviewed Gary Ross for Ocean's Eight, he was amazed they landed Rihanna for the role of Nine Ball because, as he said, "There are no holes in Rihanna's schedule." No surprise there. Along with her recent charismatic performance in Ocean's Eight, which drew cheers and applause more than once from my crowd, the powerhouse performer and businesswoman has plenty to focus on outside of music and acting. For starters, she has her own cosmetics brand, Fenty Beauty, hailed by Time Magazine as one of the 25 best inventions of 2017, and a lingerie line called Savage X Fenty. They're very well-respected brands, and they are known for an inclusivity many of their competitors lack.
When Rihanna isn't singing or acting or making deals, she often uses her power for good as a philanthropist. She is the founder of Clara Lionel Foundation, a nonprofit organization providing healthcare and education to impoverished nations. The foundation has its fourth annual charity event, the Diamond Ball, coming up with Issae Rae (Insecure) hosting and Donald Glover (Atlanta) performing. Speaking of Glover, Rihanna was recently spotted shooting an unknown project with him and director Hiro Murai (Atlanta) in Cuba. The sky's the limit for what that dream team of artists could accomplish.
The Grammy winner hasn't released an album in two and a half years, her triumphant and double-platinum ANTI, but according to Rolling Stone, she's working on an ambitious reggae album. A while back, there was another rumor she was working on two albums, with one of them having a more pop sound. There hasn't been an official announcement of Rihanna's next album yet, although she has confirmed she's working on new music, but it is heavily speculated to come out in the fall. If this new material arrives around the time of Berg's doc, then it'll be an early Christmas for Rihanna fans.