H.G. Wells' 'The Time Machine' Will Be Turned Into A TV Series By Sky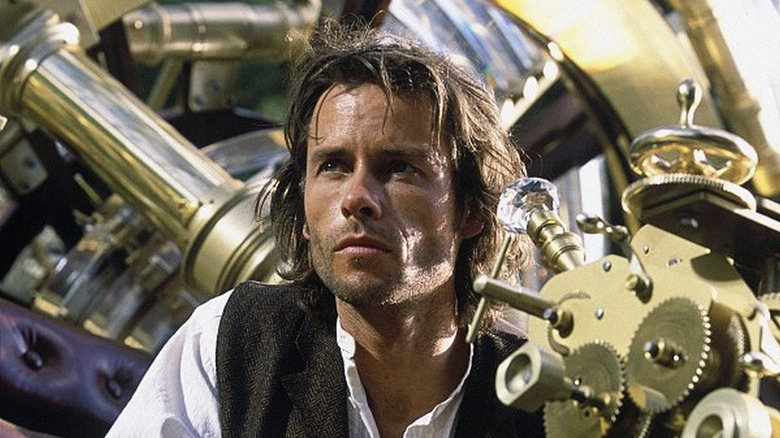 There's never a bad time for time-travel, especially the mother of all time-travel stories. H.G. Wells' The Time Machine is receiving another adaptation courtesy of the European network Sky. Sky is currently developing a The Time Machine TV series with plans to air it on the Sky Atlantic channel, and potentially exporting it to premium cable channels like HBO and Showtime.
Deadline reports that Sky is developing an adaptation of H.G. Wells' classic 1895 novella The Time Machine, a defining piece of sci-fi literature that popularized the concept of the, well, time machine.
Tessa Ross and Juliette Howell's House Productions are developing the TV series with writer Nick Payne (Wanderlust) and director Kibwe Tavares (BBC's Noughts & Crosses). Deadline notes that the project is in "very early stages of development." However, we can anticipate seeing The Time Machine TV series air on Sky Atlantic and possibly in the U.S. on either of Sky's American partners, Showtime or HBO.
This is not the first time the network has attempted to take a crack at this story. Last year, Line Of Duty creator Jed Mercurio and Episodes producer Hat Trick began developing an adaptation with Prey writer Chris Lunt in honor of the 150th anniversary of H.G. Wells' birth, but it seems like that project fell by the wayside. However, Sky did manage to develop a four-part miniseries titled The Nightmare Worlds of H.G. Wells in time for the 150th anniversary, starring Ray Winstone as Wells, who narrated the author's stories.
The newest The Time Machine TV series would be the latest in a series of adaptations of Wells' groundbreaking sci-fi story, which include a 1960 MGM film directed by George Pal, a 1978 television film on NBC, and most recently, the 2002 feature film starring Guy Pearce and directed by Wells' great-grandson Simon Wells. No adaptation of The Time Machine has managed to leave quite the cultural impact as Wells' other work, The War of the Worlds, though I'll confess to being fond of the Guy Pearce version, as ridiculous as it is. Maybe Payne and Tavares will have more success with The Time Machine TV series, especially with the wealth of time-travel shows we have today.