'The Nun' Is Going To Jump-Scare Its Way To A Big Opening Weekend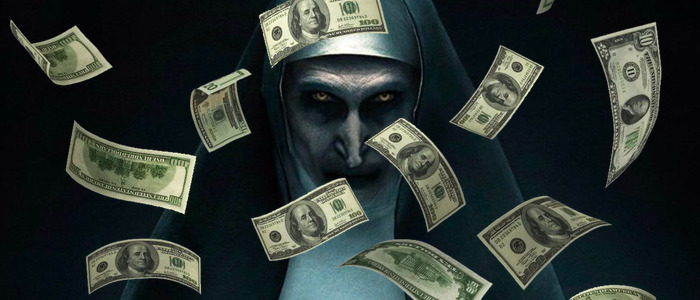 The Nun is about to jump out of the darkness and scream right into your ear-holes. And audiences are really excited – so much so that they're going to help turn the latest Conjuring universe entry into a big hit. Early The Nun box office tracking indicates the fright film is headed to a strong opening weekend.
Are you excited about loud, clanging noises and ghoul faces rushing right at the camera? If so, you must be pumped about The Nun hitting theaters very soon. And you're not alone – the film is tracking for a big opening weekend, proving audiences want more of The Conjuring universe in their lives. Variety reveals The Nun is headed towards a $32 million opening weekend, with some projections suggesting it could go as high as $37 million.
The Nun is yet another spin-off of The Conjuring. The film fills in the backstory of the creepy nun that appeared in The Conjuring 2. In that film, it was revealed the habit-wearing specter was actually a demon named Valak. But if that wasn't enough backstory for you, The Nun will fill in the blanks, taking the story back to the 1950s.
So how does The Nun's projected opening weekend stack up against the openings of the other Conjuring films? Let's take a look.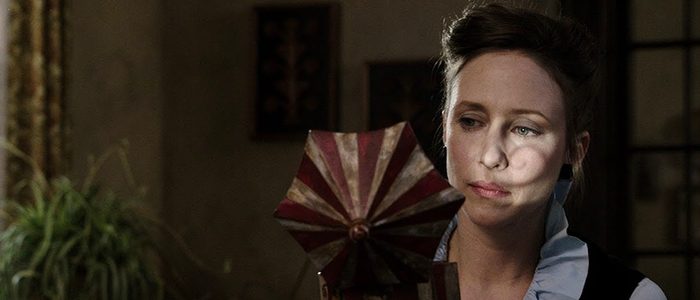 Annabelle: Creation 
Annabelle: Creation was a huge improvement over the first Annabelle film, which was kind of awful. And the box office results were about the same: $35,006,404.
If The Nun does take in between $32-37 million, it will be in line with the Annabelle films in terms of opening weekend box office. These films have modest budgets, which helps rocket them to boffo box office. Which means you can expect The Nun 2: Old Habits Die Hard to be announced any day now.
The Nun opens September 6, 2018.
When a young nun at a cloistered abbey in Romania takes her own life, a priest with a haunted past and a novitiate on the threshold of her final vows are sent by the Vatican to investigate. Together, they uncover the order's unholy secret. Risking not only their lives but their faith and their very 

souls, they confront a malevolent force in the form of a demonic nun.