MoviePass Introduces More Limiting Changes, While AMC Promises 12-Month Pricing Guarantee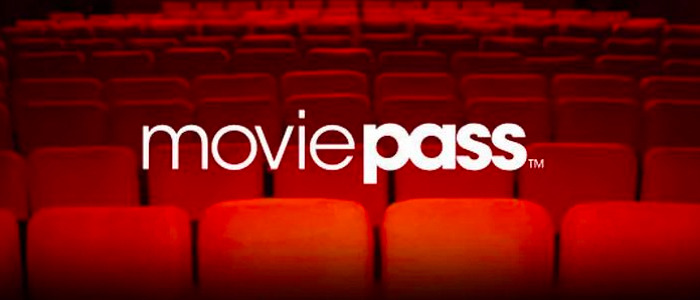 If you thought MoviePass couldn't make any more unpopular decisions, you'd be wrong. The flaming heap that was once the popular ticket-buying service has once again introduced a new change that'll likely make a few more subscribers (unsuccessfully) attempt to cancel their plans. The newest confounding change: You only get to choose from a rotating line-up of six movies a day.
On the same day of this announcement, MoviePass's primary competitor, AMC A-List, released a statement guaranteeing its customers a 12-month guarantee that its prices or benefits wouldn't change. Talk about kicking a competitor while it's down.
Since MoviePass temporarily shut down after burning through all its cash a month ago, the company has been frantically introducing new measures to attempt to stem the loss of money — each change more confusing than the last. Liked your $9.95 a month plan? Psych, it's $14.95 a month! Never mind, it's back to $9.95 but this time you can only watch three movies a month. Oh also, you'll be here forever.
Now, its latest change is guaranteed to make the increasingly unpopular service even less popular. In an email to subscribers, MoviePass CEO Mitch Lowe revealed that the new subscription plan will limit users to a choice among six movies daily, with the available films rotating each day.
"For the time being, we will be limiting the films and showtimes that are available to members each day. During this transition period, MoviePass will offer up to six films to choose from daily, including a selection of major studio first-run films and independent releases. In addition, showtime availability may be limited depending on the popularity of those films on the app that particular day."
The daily line-ups can be previewed on MoviePass' website, and are mostly limited to independent movies or major studio films two weeks after their release. Now that's not bad, but combined with the "three movies a month" feature, that really limits what you can see through MoviePass.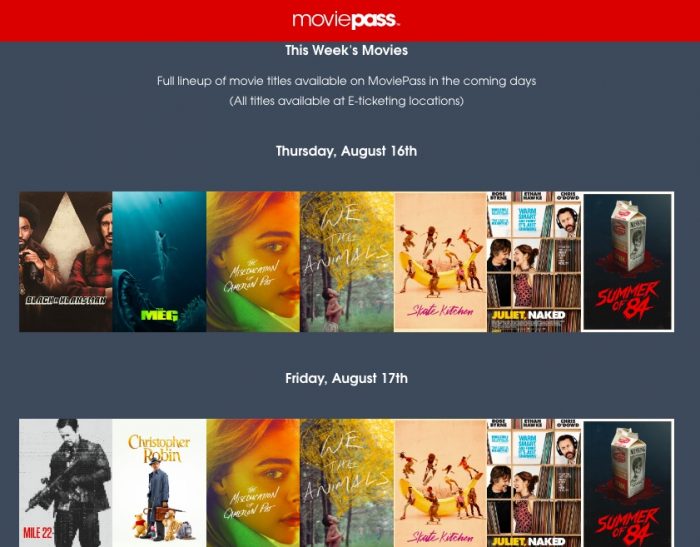 According to this schedule, you could see BlacKkKlansman on Thursday, but never again once it gets rotated out for...Mile 22. And good luck seeing Crazy Rich Asians, which appears a total of three times on the website's daily line-up for the rest of the month. Let's not even mention the plethora of indie movies not on these line-ups: where are Blindspotting, Eighth Grade, or Three Identical Strangers? For all of its talk of boosting indie films, MoviePass seems seems to have an inordinate amount of space for a poorly reviewed Mark Wahlberg movie.
AMC A-List Won't Go Changing On You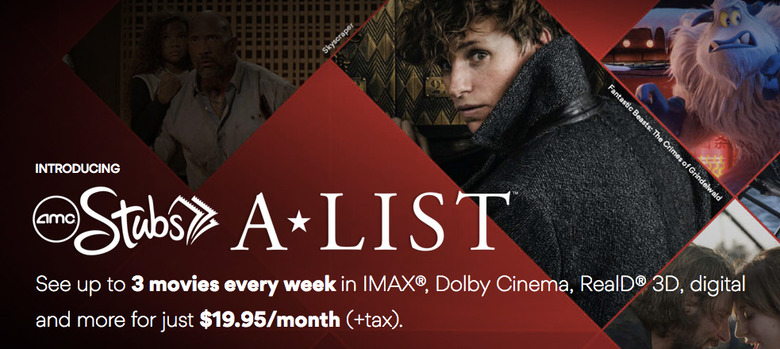 On the same day that MoviePass announced its sure-to-be unpopular new feature, AMC A-List released a  statement reaffirming its 12-month protection guarantee for its subscribers. With the AMC A-List plan, customers will be protected from any changes in pricing, benefits, and other features for 12 months. The AMC statement reads:
"On a separate matter, AMC also announced today that its previously announced 12-month protection guarantee from the date of a member's enrollment against any increases in A-List monthly pricing has been broadened to further provide consumers with a sustainable value. The 12-month protection guarantee for members of A-List enrolling anytime in 2018 now includes no changes in the pricing, terms or benefits of the program within a member's initial 12 months after joining the program."
The statement basically amounts to a big middle finger in MoviePass' face as it struggles to maintain its $9.95 a month plan. Not only is AMC A-List exceeding the company's expectations by shooting up to more than 260,000 members, it will protect all its new users with a 12-month guarantee. It's all a little smug, but it's still a way better option than MoviePass' frequent, frantic changes. At least you'll get to choose your movies.